The Young Members' Forum of the nation's leader in human resources management, IPM Sri Lanka, organised the grand finale of its popular 'Claim to Fame Season III' reality style talent show on Saturday 20 February at the Western Province Cultural Center, Colombo 7 in grand style.

All IPM students were given an opportunity to showcase their artistic and musical talents in solo and group dancing, solo singing, instrumentals and photography at this trend-setting edutainment event. With over 18 students participating and vying for various awards and titles at the grand finale, they did the evening proud with their mesmerising voices, well-coordinated, rhythmic movements so well-tuned to the music and eye-catching photographs.

The performances of the students were judged by a high profile panel of judges comprising Prof. Mudiyanse Dissanayake, Visharada Chandrika Siriwardena, Visharada Nalin Jinnendra Alwis, Kala Visharada Nuwan Chandradipathi, Senior Lecturer of University of Visual and Performing Arts Nishadi Rathnavali, Kala Visharada Pawara Navamina and Udeni Alwis who exclusively judged the photography competition.



The proceedings of the IPM 'Claim to Fame Season III' started with the lighting of the traditional oil lamp followed by the welcome address by Group Captain Manoaj Keppetipola, Chairman of the IPM Young Members' Forum.

In his address to the audience which comprised of students, their parents and loved ones, special invitees, IPM members and their families and members of the IPM faculty, IPM Sri Lanka President Rohitha Amarapala said "Music, dance and other forms of artistic talents and endeavors helps to mould a complete all-rounder who is capable of performing to their maximum capabilities while developing the capabilities of appreciating and identifying individual talent in an organisational setting. We, at IPM Sri Lanka believe that engaging in developing your own artistic and musical talents is also an important aspect of learning and studying to obtain a qualification. This is another important area in which IPM differentiates itself from other educational institutes."

The participants, amidst their busy study and exam schedules, had dedicated a considerable amount of time to practice for the talent show which was evident by the quality of the performers and more so by the very positive and encouraging comments by the distinguished panel of judges.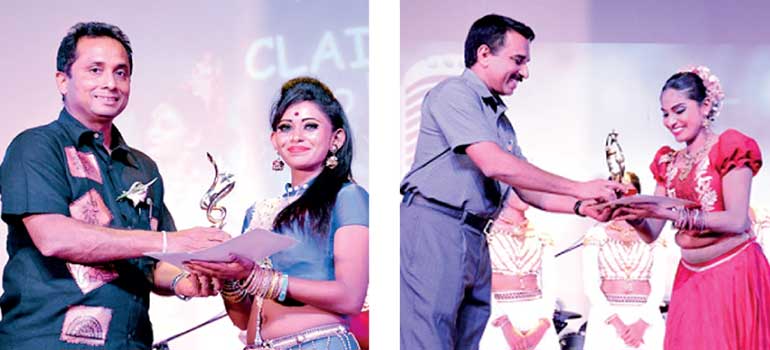 "We were impressed by the talents displayed by the young participants especially since studying human resources management is your mainstream objective and music and the arts come as secondary interests," commented the judges in appreciating the efforts and performances of the participants. The talent show was conducted as a typical live reality show with the panel of judges commenting and highlighting the merits of each performance while awarding marks/points for selecting the best performers in different categories.

All participants at the 'Claim to Fame Season III' were awarded certificates of participation and a trophy. The winners for each category as selected by the panel of judges were Dhanuka Jayasooriya (from Kurunegala) – winner solo instrumental, Kawmadie Thivanka – winner solo dancing, Sinhara Savinthri – winner photography and Kawmadie Thivanka, Sewwandi Nayomi, Sathya Garusinghe (from Colombo) winners for group dancing, Dakshitha Lakmal Sumathipala – winner solo singing, Manisha Wootler – 1st runner up solo singing and Kishani Mayan – 2nd runner up solo singing.

A unique feature of the show was that in addition to the winners selected by the panel of judges, the audience too was asked to cast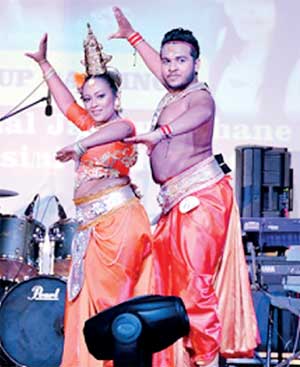 their vote for their choice in each of the categories of solo singing, instrumental, solo dancing and group dancing, and the highest number of votes that were obtained in each of these categories were awarded the 'People's Choice Awards'. The winners of the People's Choice Awards were Jithmal Jayawardena – solo singing, Nayomi Sewwandi – solo dancing and Dhanuka Jayasooriya – instrumental. The dance troupe from Colombo won the People's Choice Award for Group dancing.

"We are extremely happy to have been able to participate in this talent show. We are also thankful to IPM and the IPM YMF for organising this talent show and giving us the opportunity to showcase our artistic abilities in addition to excelling in the HR curricula," commented the students.

The audience was also entertained by guest appearances by prominent singers Mario Ananda and Gayan Arosha (winner of Sirasa Super Star Season 6 both of whom are IPM students reading for the PQHRM qualification together with the winners of IPM Claim to Fame Season I and II.

IPM Sri Lanka keeps pace with the new trends and concepts in HR by engaging continuously with the business community to share experiences, thoughts and insights in order to enrich and enhance the HR profession. It actively encourages and promotes members' participation at international conferences and fora to provide relevant exposure, build networks and conduct research into areas of interest to the HR profession in Sri Lanka.

IPM was founded in 1959 and was subsequently incorporated by an Act of Parliament in 1976 and is mandated to promote and propagate the HR profession and to offer HR qualifications. IPM is affiliated to the Asia Pacific Foundation of Human Resources Management and also to the World Federation of People Management Association. IPM, being a professional institute is also a constituent member of the Organization of Professional Associations (OPA) Sri Lanka. Currently IPM comprises of over 1000 Professional Members who serve in both public and private organisations.