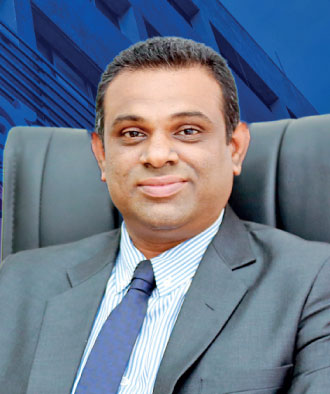 Shaliya Silva
---
Sanasa Life Insurance PLC has announced the appointment of Shaliya Silva as the Assistant General Manager Human Resources & Establishment, with effect from 3 March 2023.

Holding a Master's Degree in Labour Relations and Human Resources Management from the University of Colombo and a Bachelor's Degree in Philosophy from Urbaniana University in Rome, Silva brings a wealth of knowledge and experience to his new role with his credentials and commercial experience in the field of Human Resources Strategy.

An Associate Member of the Chartered Institute of Personnel Management (CIPM) and a member of Sri Lanka Institute of Training and Development (SLITAD), Silva has demonstrated his proficiency in all aspects of Human Resource Management and Human Talent Development. He also holds a Professional Qualification in Human Resources Management and a Higher National Diploma in Training and Human Resources Development from the Chartered Institute of Personnel Management (CIPM).

In his new role, Silva will be responsible for developing sustainable workplace capabilities and a motivational culture to encourage productivity and deliver desired outcomes. He will design new HR innovations, implement HR digitisation for organisational development, and manage benefits programs, while actively providing consultation and counsel to the Board of Directors and management, regarding policy compliance and strategy, allowing HR to effectively support the achievement of business, social and developmental goals.

The appointment of Silva is a strategic move for Sanasa Life Insurance as it continues to focus on sustainable growth. With his extensive knowledge and experience in the field of Human Resources Management, Silva is well-positioned to lead the company's HR and Establishment department towards success. His appointment also highlights Sanasa Life Insurance company commitment to developing and nurturing its human capital while maintaining a competitive edge in the industry.