---
---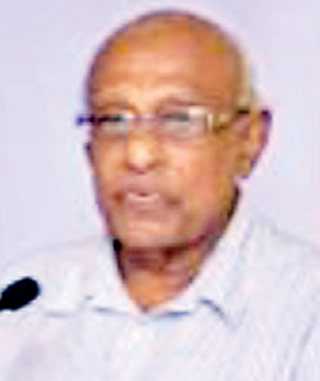 SLNSS Secretary General Leslie Devendra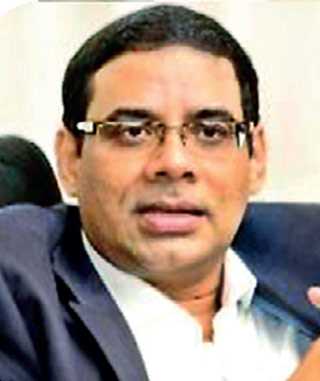 ICCSL Chairman Dinesh Weerakkody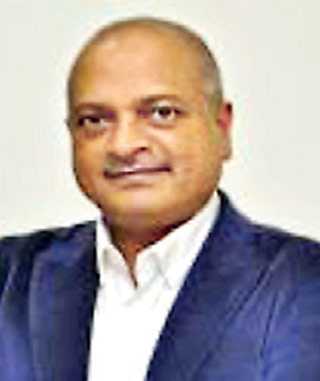 Daily FT Editor Nisthar Cassim
---
The retirement age of employees can have widespread ramifications on a country's socio-economic growth. In this context, the International Chamber of Commerce (ICC), Sri Lanka, in association with the Daily FT, organised a webinar themed 'Debate on Retirement Age' on 20 March.

Boston Consulting Group (BCG) Managing Director and Partner Prateek Roongta delivered the keynote speech, which was followed by a panel discussion comprising Commissioner General of Labour B.K. Prabath Chandrakeerthi, The Employers' Federation of Ceylon Actg. Director General Vajira Ellepola, Women in Management Founder Dr. Sulochana Segera, SLNSS Secretary General Leslie Devendre, PeopleStrong Technologies CEO Sandeep Choudhary, A. Baurs & Co. MD Rolf Blaser, People's Bank Chairman Sujeewa Rajapakse, Kelani Cables PLC CEO Mahindra Saranapala, and Asian Council on Tourism Chairman Anura Lokuhetty. The session was moderated by ICCSL Chairman Dinesh Weerakkody and Daily FT Editor Nisthar Cassim.

The Government of Sri Lanka is proposing to extend the retirement age (and the age to access EPF and ETF) from 55 to 60 years. With some variations across countries, the average retirement age globally is 60 years. BCG MD and Partner Prateek Roongta emphasised that any changes in retirement age should be made in a staggered manner with supporting policy changes. This call for a gradual increase in retirement age was supported by The Employer's Federation of Ceylon Actg. Director General Vajira Ellepola, who said that an overnight increase in retirement age could result in a huge financial burden on employers. Prateek highlighted the key implications for Sri Lanka as it considers increasing the retirement age in the country:

Increase the retirement age gradually: Changes to the retirement age should be done in a phased manner so that both businesses and people can plan better.

Match age of drawing pension to retirement age: This ensures that individuals start receiving their pension as soon as they retire so that there is no gap in their cash inflows.

Design benefits in line with a person's prior income and assets: It is important to design benefits to match an individual's resources as affluent people are likely to already have savings for their old age.

Introduce flexibility in policy: The retirement policy should be agile and accommodate individuals who would like to retire early or late.

Avoid misuse of the Termination Act: Guardrails should be created to avoid the misuse of the Termination Act by both employees and employers.

Create awareness on savings schemes: Most importantly, initiatives should be undertaken to drive astute retirement planning and investments in the right savings schemes.

Following on these thoughts, PeopleStrong Technologies Chief Executive Officer Sandeep Chaudhary said, "Increasing the retirement age can accrue significant economic benefits to the country." However, he also underscored the concerns related to the upskilling of the aged employees to improve overall productivity. These concerns were echoed by several panellists.

As Kelani Cables PLC Chief Executive Officer Mahindra Saranapala said, "Manufacturing operations today employ advanced technology, thereby reducing manual interventions. After the age of 55, employees' agility levels can drop and thus, safety related factors become important. This can increase the cost to the company." However, he did say that if the retirement age needs to be increased then it should be done in a gradual manner.

With skilling becoming an important consideration, Women in Management Founder/Chairperson Dr. Sulochana Segera said that retirement should not be contingent on age only. Due importance should be given to skills, health, and IT literacy. Further endorsing this view SLNSS Secretary General Leslie Devendra said, "People are quite healthy at the age of 55. They can easily continue to work for another five years." This essentially means that if an individual is healthy and wants to work, especially for economic reasons, then that individual should be allowed

to work.

As Sri Lanka is slowly moving from a manual economy to a technology driven economy, an absence of technologically skilled individuals could act as a hindrance to the country's ability to attract investments. According to A. Baurs & Co. Ltd. Managing Director/CEO Rolf Blaser, "If people are laid off due to lack of skills then there should also be relevant social or unemployment benefits so that if someone falls through the net then their risks are covered." From the perspective of social security, Commissioner General of Labour B.K. Prabath Chandrakerthi added, "In today's context, Sri Lanka has achieved a greater degree of social security coverage. Even though the retirement age has not changed since 1958,

the EPFO is flexible."

In addition to skilling, two other concerns that were highlighted were the misuse of the Termination Act and the impact on youth of a planned increase in retirement age. According to People's Bank Chairman Sujeewa Rajapakse, "In Sri Lanka, a lot of youth is not productively employed along with a large ageing population. Thus, there is an imminent need to reconcile this." Speaking on behalf of the hospitality industry, Asian Council on Tourism Chairman Anura Lokuhetty said that the industry requires more youth coming in and by extending the retirement age, one might be depriving the youth from entering the workforce." He felt that instead of having a regulation in place, employment should be contingent on requirement

and skills.

Currently there is no law governing the retirement age in Sri Lanka. Increasing the retirement age in Sri Lanka can bring the country's working tenure closer to that of developing nations, give a fillip to economic growth, and maintaining a good balance between retirees and new entrants in the job market. The pros of increasing the retirement age far outweigh the cons for Sri Lanka. The key lies in the implementation and how the government engages the stakeholders to ensure the private sector has the flexibility to implement

the proposal.