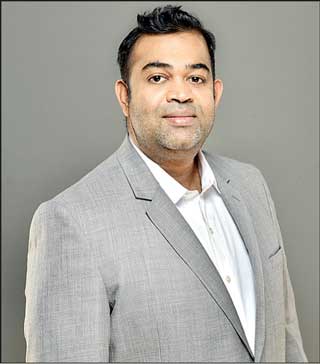 By Rehan Anthonis
---
As the pandemic rumbles on and economic challenges shift weekly, we live in a world that is constantly changing and unpredictable.
Organisations are currently battling through volatile, uncertain, changing and ambiguous (VUCA) environments leading to rapidly decreasing predictability of events, forecasts, which reduce our ability to use or infer from past experiences.
While organisations operating within the knowledge economy have mostly embraced agile approaches, organisations must now investigate approaches, processes and instruments that are equally fluid and adaptable to sudden and or unforeseen changes, as these become the key to surviving and thriving in the VUCA world.
Further, organisations need to recalibrate and prepare for new challenges which may take place. In order to do this, they need to prioritise purpose, understanding, clarity, and agility and make these their guiding principles to counteract the threats of VUCA, and turn them into advantages. Organisations that want to play the long game must be able to adapt to change.
The next normal
With the new normal here to stay, organisations need to adapt to their new reality and also support employees to adapt as well. This comes with the acceptance that empowered employees can change the future of work.
With employees in the driving seat, empowering them through easy access to knowledge and opportunities can lead to them taking a pivotal role in shaping organisational culture and challenging long-standing workplace norms.
While generational gaps still exist, employers must understand that the new generation has an entirely unique perspective on careers and how to define success in life and in the workplace. These employees are purpose-driven, want a defining factor and reason to do what they do, and they also want to be creative in the workplace.
Organisations should not view the current and future generations as an enigma but rather as an opportunity to embrace diverse and new thinking. Encouraging diversity rather than conformity is the only way organisations can scale and win in the competitive marketplace.
Generation-Z and Millennials are also completely disrupting workplace norms. Compared to their predecessors, they need to be continuously challenged and inspired as their attention wanes. Boredom is their worst enemy. They value the opportunity to be empowered, have access to continuous learning, upward mobility, and regular dialogue and coaching from their leaders.
Many also expect greater work-flexibility, and continued remote work options, with the ability to leverage on work life balance to pursue their passions. They expect the organisations that employ them to be as tech-savvy as they are, and to provide technology options that support their mobile lifestyles.
Work-life balance, fair pay, purpose and value alignment: today's youngest workers want it all – and they are also willing to walk away if they do not see that the organisation is prepared to support their ways of working and social needs. Therefore, organisations need to recognise that retention is a short-term necessity, and not a long-term ambition.
They also need to provide structure and support, to reinforce the need for talent to flow within the organisation, to support people's aspirations for career growth (lateral and vertical), and to enable the organisation to benefit from a more fluid and flexible workforce.
Thriving during turbulent times
We always say change is hard. But the pandemic and the last two years have taught us how flexible and adaptable we are when we need to be. However, when forced to change, all tiers of the organisation must deal with negative stress due to fears of dabbling in the unknown. Thus, building a culture focused on a "growth mindset" is a necessity for the workforce of today.
Agile and flexible/gig working, even project-based employment are no longer just buzzwords, but ways of working arising from rapid shifts in the behaviour of the new age workforce. This has created digital nomads who desire flexibility, freedom and exposure in order to create and contribute effectively. In order to succeed, organisations must see these as new opportunities, not as challenges or problems. Replacing the rigidity of the conventional office with flexible options promotes knowledge-sharing, faster and better collaboration, and personal accountability while making work enjoyable and more challenging.
Most organisations have realised the importance of employee training and the benefits of leveraging learning paths to achieve learning objectives. Moving towards an employee-centric, self-directed learning strategy, organisations should provide adaptive learning paths; self-learning and experienced-based learning through rotations and internal career opportunities.
This builds a business that is agile and also creates a culture where self-directed learning happens every day. Peer learning, a concept called out in the past, is now more relevant than ever before. Promoting peer learning within an organisation's ecosystem is essential to speed up knowledge acquisition and assimilation within the organisation.
Further, Diversity, Equity, and Inclusion (DEI) must be a core value that every company encourages and ensures. Cascading from all organisational activities to internal policies, a strong DEI framework is necessary to ensure every workplace is a welcoming space to learn and grow. Not to be confused with comfort, psychological safety and mental health, a sound DEI strategy, policy and framework is an essential foundation for innovation, divergent thinking, creativity and risk-taking, where individuals feel comfortable speaking up and taking risks. Importantly it is also a key component for DEI efforts. Commitment to both is critical to the success and engagement of teams in sparking performance.
The Sysco LABS formula
Understanding the redefined world of work, at Sysco LABS we have personalised total rewards and intangible benefits to not only to be a competitive differentiator in attracting and retaining talent, but also establishing a compensation system based on lifestyles and enhancing social strata. We believe in engaging existing talent and meeting people where they are and taking them where they want to be on their life journey.
Benefits offered are customisable and agile, which directly addresses employee needs and functions as a motivator throughout their career. These include providing comfort for employees and their families; engineered to assist in financial, physical and mental wellbeing. It also equips employees with the tools to excel in every aspect of life they choose to engage in.
At Sysco LABS we believe in self and peer learning, for which, the company has enabled access to over 14,000 learning portals and encourages frequent peer knowledge sharing forums for associates to develop their skills; including technical, soft skills, leadership, niche academics and much more. Employees are no longer compelled to be at one venue in formation, to learn, they can choose to do so at their convenience, anywhere and at any time. Offering a flexible work environment and schedules, enables employees to select hybrid work modes to continue remote working, ensuring they gain control over where, when, and how they work as well. We also provide a platform to build and grow rewarding careers through opportunities to liaise and collaborate with foodservices industry professionals across US, UK and Canada, providing a platform for our associates in Sri Lanka to be true global citizens and employees.
We also strongly believe in the power of mental well-being. Having clarity of thought and mind is the foundation for a stress-free experience. As such, we have invested and continue to partner with reputed service providers to help empower our mid managers and leaders to understand the value of mental well-being and how they can lead their teams with empathy and strong EQ (Emotional Quotient) to build and promote a noteworthy happiness index. This continues to be a journey for us, and we are determined to do as much work as necessary to encourage these skills and behaviours throughout the organisation.
With innovation at our core, being a high-performance organisation is deeply rooted in our culture. Accordingly, we have designed our performance management program to be coaching centric and is thus aptly titled as 'coaching and maximising performance'. This program involves frequent engagement between appraiser and appraisee, with constructive dialogue on what's working well and what improvement opportunities are available. With this mindset and approach, we have seen exponential delivery at the highest standards year on year.
Performance management coupled with a robust talent management framework has helped us define career paths with ease and have the right people in the right places enabling our success.
To play the long game we at Sysco LABS believe that it is all about the willingness to shift from having a fixed mindset and embrace change, update tactics and strategy, with a focus on having a culture of trust and empowerment. We have built a resilient team who are ready to pivot when the unexpected arrives, parachuting on the winning list.
---
(The writer is the Director of People Operations at Sysco LABS and has over 19 years of experience spanning multiple industries and has played multiple leadership roles across Human Resources including Talent, Organisational Development and Business Partnership.
Rehan holds a Bachelor of Arts (Hons) in Business Administration & Human Resource Management from University of Keele (UK). He holds a supplementary certification in Psychology from the same university.)