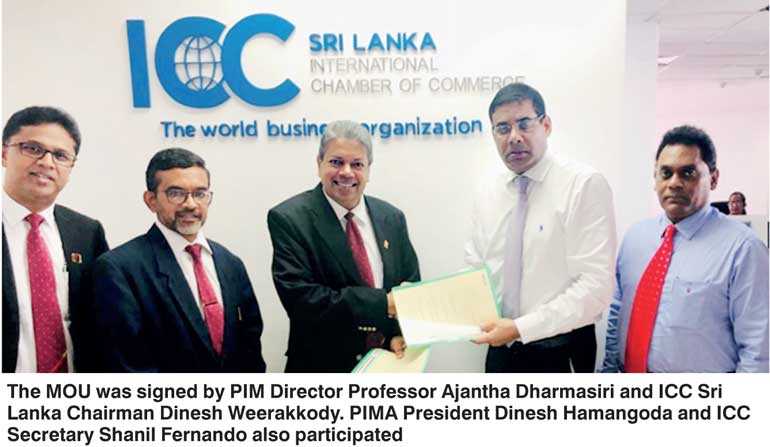 The Postgraduate Institute of Management (PIM) signed a Memorandum of Understanding with International Chamber of Commerce Sri Lanka (ICC).

The MOU sets out to establish areas of cooperation between the above parties in furthering and supporting the interests of the membership of each party. The MOU provides to jointly develop/enhance curricula relevant to the industry, jointly promote Sri Lanka as a business hub, jointly organise events for the mutual benefit of members, offer special member rates for events organised by ICCSL to members of PIM on a case by case basis and vice versa.

International Chamber of Commerce (ICC) is the world business organisation, the only representative body that speaks with authority on behalf of enterprises from all sectors in every part of the world on international trade, investment systems and market economy. ICC was founded in 1919. Its objective was to promote free trade among countries. ICC has Consultative Status with United Nations and its specialised agencies and it acts as the spokesman for international business. ICC has national committees in 130 countries including Sri Lanka.