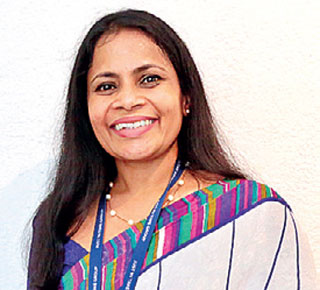 Rajika Suriyapathirana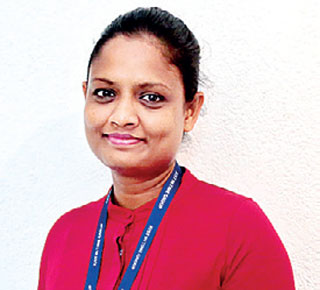 Samadhi Perera
---
The contribution by women towards the Sri Lankan socio-economic development is largely underestimated, where the pandemic has enlarged the challenges faced by the females to reconsider their careers as they are faced with the reality of shouldering the majority of home responsibilities. This, provides the importance for employers to rethink how to retain female employees.

Just In Time (JIT) Group, the pioneering leader in System Integration and ICT innovation, equally famous for its sustainable corporate practices, owes its continuous success to nurturing a strong culture of diversity and inclusivity coupled with employee empowerment, as a critical component of attracting and retaining the best female talent in the industry.

Women in business bring skills and leadership styles that can shift workplace culture with compassion, ethics, and respect. "In the 6+ years I have been working for JIT, I was privileged enough to witness the active advocacy for women empowerment making JIT a wholesome working environment for all. The many roles played by the ladies at JIT is understood and supported making work-life balance easier," says the Chairman's Secretary.

JIT is one rare ICT company with a high presence of females starting from the senior management to all critical shared services being fully led and successfully run, covering the HR, Legal, Finance, Administration, PR and Corporate Communications as well as the Bid management functions.

"Being a female bidding manager in a male-dominated industry is quite challenging, considering the nature of the role and the responsibilities. However, the constant empowerment received at JIT with the necessary training elevated me to where I am to keep going strong with my fullest potential," says JIT's Bid Manageress, Shanthi Perera, a mother of two, who joined JIT 16 years ago as an admin coordinator.

JIT highlights potential of women at all levels through 5 strategic key objectives:

1. To expand the contribution given by women at leadership levels to drive the business objectives and strategy.

2. To improve the talent pipeline and provide a venue for women to support each other to become future leaders.

3. To provide opportunities for women to increase knowledge, capabilities and networking opportunities, where they can go out confidently to represent the company.

4. To help women feel valued, recognised, mentored, rewarded and engaged in the company.

5. Health and wellness initiatives to benefit their life and overall success as well as striking a work-life balance.

Just In Time Resource and Consultancy Services (JITRCS) CEO Sherene Goonetilleke, a key female role model at JIT Group, believes, "Simply getting women into the workplace isn't enough. Mentorship is very important. It is critical to create a space of encouragement, trust, honesty and support. Providing advice and mentorship to younger female co-workers can be a catalyst to their overall development."

JIT constantly strive to learn employee strengths, passion, and goals, looking ways to professionally integrate keeping them motivated and driven for achievement, while unlocking their fullest potential. It is no surprise there is no glass ceiling at JIT, with open doors for females sit in the boardroom, accelerating representation for women across the group.

"Becoming a young CEO in a specialised tech company, especially coming from a totally different industry was both daunting and challenging. I am grateful to JIT for empowering me with the necessary technical knowledge and competencies to successfully step in to the role and thrive. You can be anyone you wish if you are passionate and open-minded, willing learn and to take risk," states Ashani Jayasinghe-Dabare, one fearless lady at JIT, also recognised as a 'Women Leader', as well as listed being amongst the Most Influential Marketing Leaders for the Asia Pacific Region, as the first female CEO to head a commercial Geographical Information Systems (GIS) software technology business locally.

"Coaching women to climb the career ladder while managing family commitments has spillover effects benefiting all. At JIT, we empower females to hold leadership positions in the Group adding value to their lives," states Senior Manager – HR Samadhi Perera.

"Work-life balance has become challenging for the corporate women while playing other roles as a wife and a mother. Work-life balance is an important aspect of a healthy work environment. Maintaining a healthy work-life balance is not only important for health and relationships, but it can also improve your productivity, and ultimately performance. At JIT I found my balance to excel in my profession" states Rajika Suriyapathirana, Head of Finance at JIT Group who also acts as the COO of Enterprise Business Intelligence (EBI) Ltd., another subsidiary company under the JIT umbrella. "As a professional, in many instances, I was the only female in the management, giving a feeling of alienation. What got me join JIT was the female empowered culture, the excitement to work with more females in a male dominant industry," states Rasangi De Silva, who recently joined JIT as Manager PR and Corporate Communications.