---
NIBM functions under the Ministry of Higher Education, Technology and Innovation. In keeping with the objective of making aware the stakeholders in primary and secondary education on current trends and development, NIBM has planned to launch a national level project named 'NIBM Viswa Pasala' in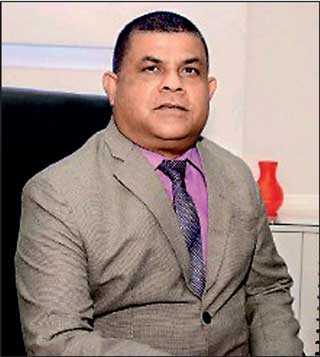 National Institute of Business Management Director General

Dr. D.M.A. Kulasooriya


collaboration with the Ministry of Education. The purpose of implementing this project is to create awareness of teachers and students of grades 10 to 13 and to guide them to find a better path of higher education or to create their own startups.
Gen Z at work
Born between 1995 and 2012, Gen Zers are about to make their presence known. They're radically different from the Millennials, yet no one seems to be focusing much about them at present. It is estimated that about 2.47 billion individuals (Generation-Z) born between 1995 and 2012, who are about to enter the workforce and bring with them completely different priorities, values and needs. Gen Z is composed of the youth between 8-24 years old.

Currently they are studying in schools and universities and a set of them have just joined the workforce. The analytics of Gen Z reiterate the need to engage with, and understand Gen Z is an increasingly important group of customers who will help to shape the future. Here are some key attributes that Gen Z has, which will help educational institutes and companies operate and engage with these future employees
Traits of Gen Z
As Gen Zs enter the workforce and their purchasing power increases, companies can't afford to act within conventional assumptions or generational frameworks. A deeper understanding of Gen Z group and two-way dialogue is required to deliver products, services, and experiences that this elusive and evolving generation is looking for.

a) Their high-tech minds don't undermine human needs.

Generation-Z is the first fully digital generation, and yet, they yearn for human interaction at work as well. They need caring and guidance but challenges and opportunities to grow.

b) Their desire for work-life balance is deep.

They love to have flex time and offer remote work or co-working so that employees feel supported and have a chance to motivate them to achieve goals of both parties.

c) Feedback is a necessity.

Gen-Z does not only value frequency with feedback, but they also value measurability. This means delivering feedback to Generation-Z in a way that's tractable is a must.

d) They have a good mindset about failure and feedback.

They view failure as just that failure. When a project doesn't work or a goal isn't met for most of us it means time to pack up and retreat. This is not the case for Generation-Z. In their eyes, failure is an opportunity to grow and learn.

e) They are Phigital

Ninety-one percent of Gen Zers say that a company's technological sophistication would influence their decision to accept a position with a firm. The need nice physical environment to work with, which is full digitalised.

f) They are really FOMO: Very much anxiety that an exciting or interesting event happens around them.

Gen Zers suffer from an intense fear of missing out on anything. The good news is that they will stay on top of all trends; the bad news is that they will worry they're not moving ahead fast enough.

g) They are weconomists: From Uber to Airbnb, Gen Zers have only known a world with a shared economy. They will push to break down internal and external silos like never before.

h) DIY: Gen Z is the do-it-yourself generation. Its fierce, independent nature will collide head-on with so many of the collaborative cultures that Millennial have fought for.
NIBM Viswa Pasala
Putting the youth in the driving seat of change is one of the major roles of NIBM to drive the new generation and enable them to build the future world of work. NIBM during the year 2020 is eager on investing in the confidence and capacities of creative and energetic youth in their formative years. It is important to enable the youth to build and lead a solution to a social challenge in their community. Hence, national level project to empower Generation Z in schools to drive future of world of work has been designed.
Methodology
NIBM has proposed to implement four key projects that will tap the nation's creativity and pave the way for students to engage in enhancing their talents and the capacity to innovate at different fields where they will finally join for their higher studies. The following four competitions will be launched at school level and finally rewarded for high performers.
IOT Boot Camp Series
National Emerging Designer Competition
National LEGO Competition
NEOTERIC 2020- Business Innovation Competition
The aim of this competition is to create an opportunity for the youth to present their innovative and marketable products, services and ideas to the industry for actual implementation. All schools will be targeted for this project given the proximity to several reputed organisations in the location. This will pave the way for students to build relationships with the industries as it will open doors for the students to study business processes if necessary and to come up with innovative ideas for new business venture that will contribute towards uplifting a sustainable country.