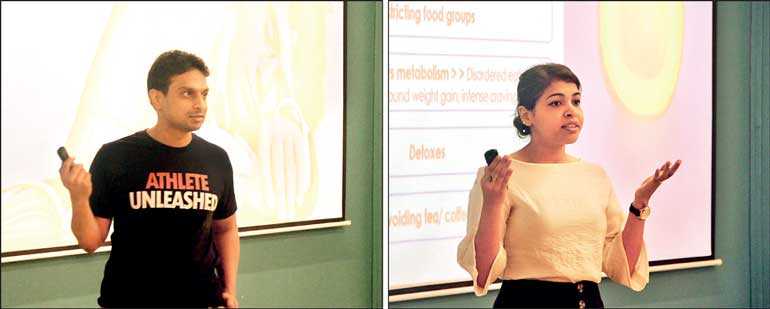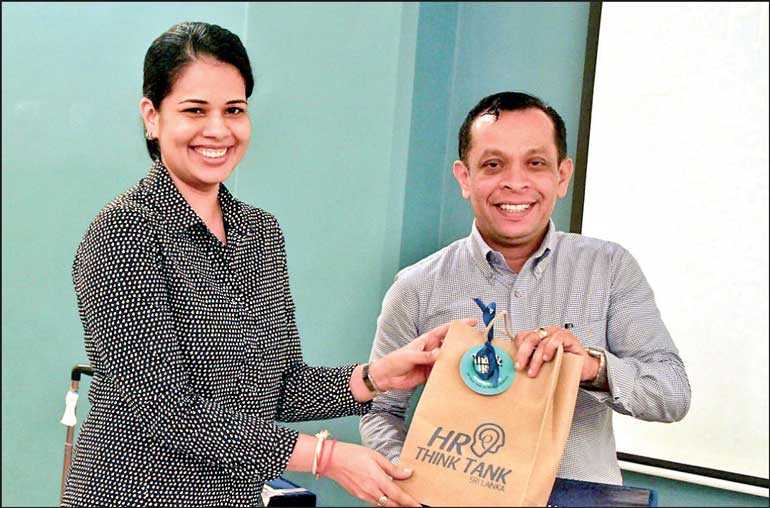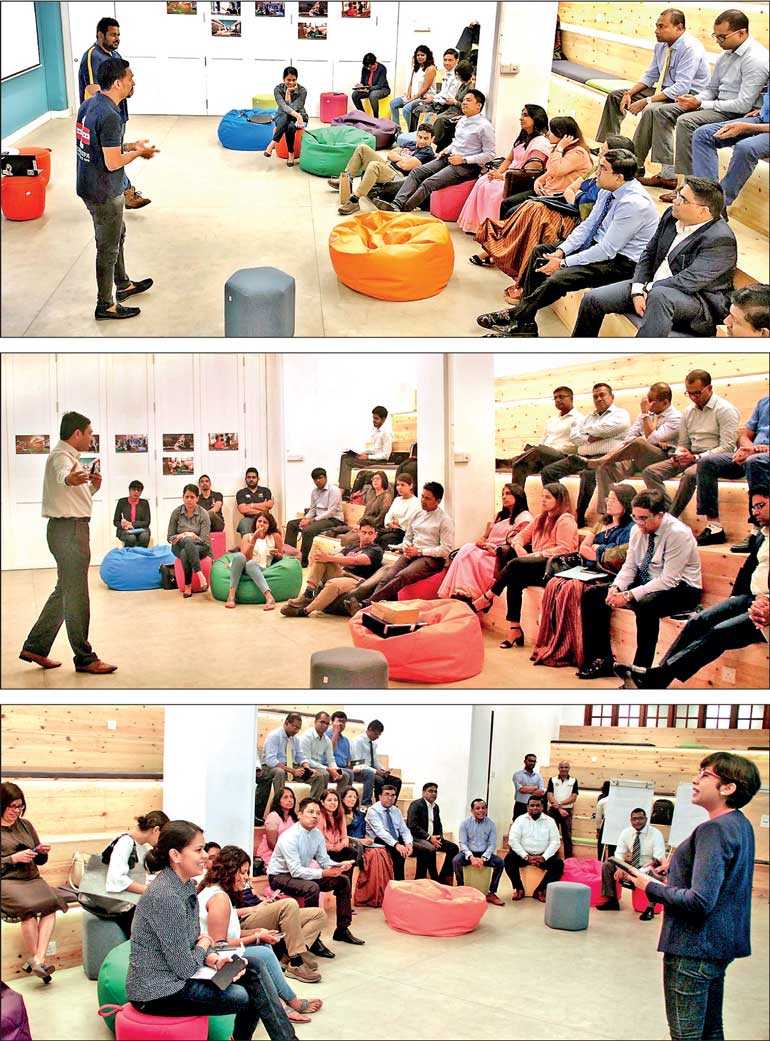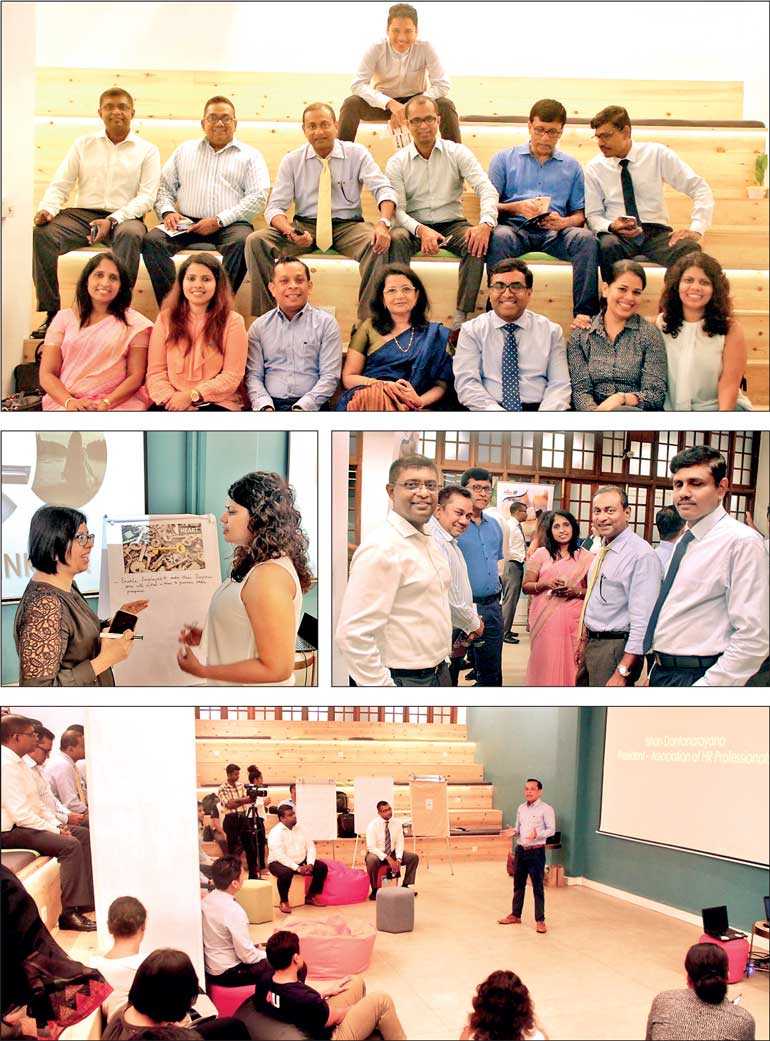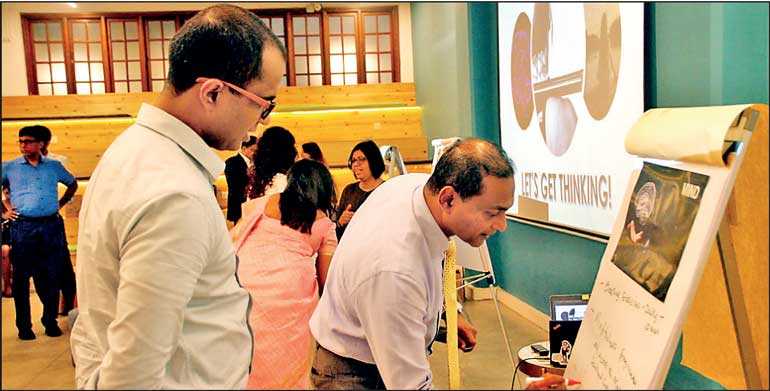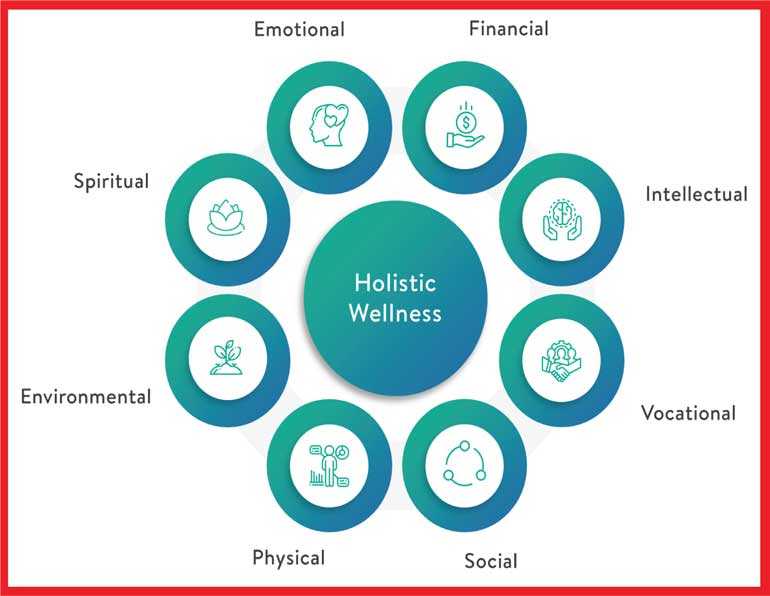 ---
The Association of Human Resource Professionals (AHRP) and the Society for Human Resource Management (SHRM) co-organised a successful 'Think Tank on Holistic Wellness' on 24 October at Hatch, Colombo-1.

A continuation of the inaugural HR Think Tank launched earlier this year, this Think Tank brought together wellness experts and HR leaders to discuss ideas and strategies to improve holistic wellness at the workplace.

Holistic wellness programs go beyond the physical aspects of wellbeing and take the emotional, intellectual, physical, social, environmental, financial, and spiritual nuances of employee wellbeing into consideration. Studies show that, if implemented right, holistic wellness programs could increase an employee's physical activity, reduce medical expenses, discourage absenteeism and enhance employee engagement.

The Think Tank began with a mindful breathing exercise guided by Attorney-at-Law and yoga instructor Shanaka Amarasinghe. Shanaka explained how all of us are singularly united in our pursuit of wellbeing.

Comparing breath to the fuel that energises life, Shanaka further explained how the quality of breathing affects our decision-making ability, clarity of thought and work-life balance, and the importance of incorporating mindful breathing into our day-to-day life.

"Cardio is the best form of exercise", "crunches burn belly fat", "lifting weights makes women bulky" – all myths, according to Athlete Unleashed Founder Bilal Yusuf, who spoke further about the importance of exercising at least two hours a week and developing a fitness routine which aligns with the concept of holistic wellness.

According to Bilal, fat can be burned through non-strenuous exercises such as strength training. In her insightful presentation on sustainable dieting, Diet Right Nutritionist Hana Niyaz encouraged attendees to "start small and make changes over time" when starting a new diet. Ashane Ranabahu and Tharusha Hettiarachchi from Fonterra conducted a humorous yet informative skit on taking one small step towards a healthier lifestyle through Anchor Shape Up non-fat milk.

Ahead of the Think Tank, AHRP conducted a survey to assess the holistic wellness practices in top corporates in Sri Lanka. Presenting the survey findings, AHRP Vice President – External Alliances and Professional Affiliations Oshana Dias revealed that "organisational wellness practices were directed more towards physical health, safety, and engagement".

The survey findings urged corporates to embrace a holistic view of wellness rather than focusing on singular aspects. In addition, the survey showed that there was less-than-ideal focus on initiatives towards financial wellness.

In an interactive segment, Deloitte shared holistic wellness best practices, trends, and statistics from around the world and Asia, which fuelled thoughts for a stimulating brainstorming session titled "Crafting a holistic wellness strategy". During the brainstorming session, participants shared their experience implementing wellness initiatives at their workplace.

The brainstorming session was followed by action planning, where participants collated ideas under different wellness categories. Deloitte will use these ideas to develop a white paper, which organisations can use to develop a holistic wellness strategy unique to their workplace. AHRP will use the outcome of the brainstorming and action planning to promote holistic wellness at a national level.

The morning event was preceded by a breakfast, which comprised of healthy and nutritious food options. The event was sponsored by Deloitte (Content Partner), Athlete Unleashed (Fitness Partner), Anchor Shape Up (Nutrition Partner), Microimage (Solutions Partner), and Daily FT (Official Newspaper).

The Think Tank was organised by AHRP and SHRM. AHRP and SHRM plan to organise the third HR Think Tank in early 2020. The Association of Human Resource Professionals is the only professional network of practicing HR professionals in Sri Lanka. Over the past 19 years, AHRP has contributed to uplifting the standards of the HR profession in the country. Founded in 1948, SHRM is the world's largest not-for-profit HR association. The mission of SHRM is to serve, advance, and lead the HR profession.