Senior Professor Nilanthi de Silva has been appointed as the Vice Chancellor of the University of Kelaniya.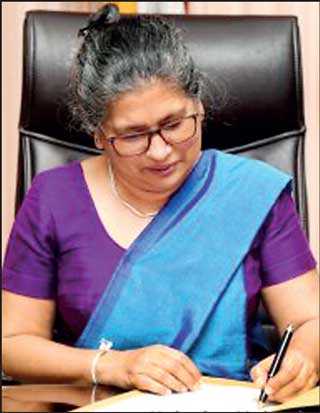 Nilanthi de Silva


This is the first time a female Vice Chancellor has been appointed to the University and Prof. Nilanthi de Silva assumed her duties as the first female Vice-Chancellor of University of Kelaniya on 28 August at the Vice-Chancellor's office, the University announced.

Prof. Nilanthi Renuka de Silva obtained an MBBS from the University of Colombo in 1986 and went on to obtain a Masters in Medical Parasitology from the London School of Hygiene and Tropical Medicine, UK and MD and Board Certification in Medical Parasitology, from Colombo University's Postgraduate Institute of Medicine. She joined the Medical Faculty of the University of Colombo in 1991 as a Lecturer and then joined the newly-established Medical Faculty of the University of Kelaniya in 1993.

Prof. de Silva served as the Dean of the Faculty of Medicine, University of Kelaniya from 2012 to 2018 and worked as Director of the Quality Assurance Council of the University Grants Commission of Sri Lanka from December 2018 to August 2020.