---
The talk of the month this August at the Colombo School of Business Management (CSBM) is 'Practical Applications of Mindfulness In Corporate Life' and it will be delivered by Deepal Sooriyaarachchi on 22 August from 9 a.m. to 1 p.m. as an interactive session.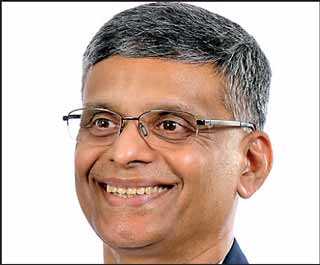 Deepal Sooriyarachchi


Just after A/L's Deepal Sooriyaarachchi started his career as a clerk in a shop and ended up as the Managing Director of AVIVANDB Insurance PLC (now known as AIA LIFE). Since retirement he served as the Commissioner of the Sri Lanka Inventors' Commission and serves on a number of leading corporates in addition to being one of the most sought after Management Consultant, an Executive coach and Mentor, Trainer and Speaker. He has delivered over 1,000 programs in 12 countries across all five continents.

Talk of the month was initiated by CSBM as a platform for prominent corporates to knowledge share and mentor the next generation of executives and management. CSBM was established in 2016 with the patronage of prominent corporate leaders and institutions in Sri Lanka. Its intention is to promote a novelty in higher education, professional, executive training, career development, research, business support and consultancy.

It is a certificate awarding institution under the Tertiary and Vocational Education Commission of Sri Lanka (TVE) (Amendment) Act No. 50 of 1999. All the educational programs of CSBM are in compliance with the Sri Lanka Qualification Framework (SLQF). Therefore all they are recognised by the UK National Recognition Information Centre (UKNARIC) to be in compliance with the quality assurance of any commonwealth country. Since mindfulness is a skill, the session on 22 August will be more than a speech. Deepal will get the audience to practice and learn how to develop this simple skill themselves and benefit.

To register,

Call Nalin – +94 70 3033 8338 or 070 3667 684.