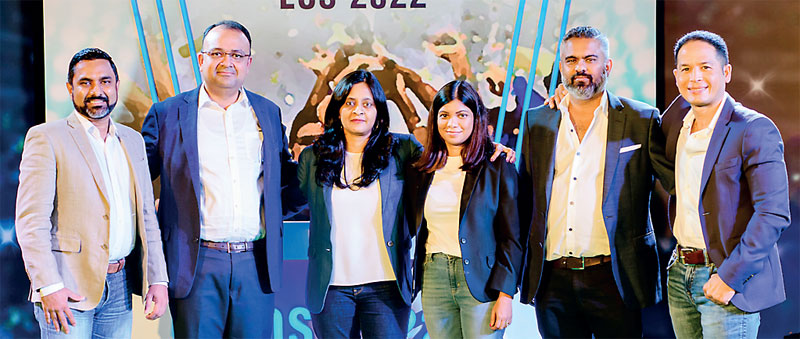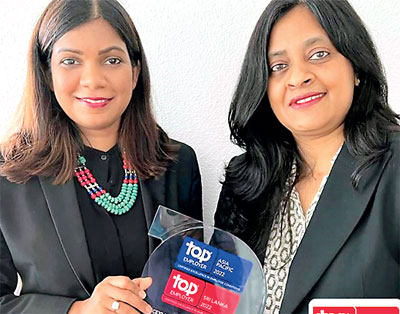 In recognition of Ceylon Tobacco Company PLC's (CTC) industry leading strides in its people management philosophy, the company has secured the title of Top Employer for 2022.

Awarded by the prestigious Top Employers Institute which is the global authority on recognising excellence in people practices, CTC has secured this title for the second consecutive year.

Over the past two and a half decades, Top Employers Institute, headquartered in the Netherlands, has certified over 1,600 organisations in 119 countries and regions. CTC being consecutively awarded this sought-after title makes it stand among the elite few who, collectively, have impacted the lives of over 6.9 million employees globally.

In addition to being a globally recognised and respected certification, the Top Employer certification programme presents a window of opportunity for organisations to assess and improve their workplace environment, which is in line with CTC's efforts to constantly raise the bar on every organisational practice.

CTC Chief Executive Officer and Managing Director Monisha Abraham said: "CTC's philosophy when it comes to our people, has always been one of creating a workplace environment where employees can thrive and develop themselves to reach greater heights through continuous review and improvements in HR processes and practices, which are of paramount importance for keeping in line with local and global changes. We are extremely honoured and proud to receive this recognition as it reaffirms our commitment to being one of the preferred employers in Sri Lanka."

Given the fact that Sri Lanka's employment market has displayed increasing levels of competition over the past few years, CTC understands that their people remain key to their organisational success, resulting in continued investments to increase the development of their workforce.

CTC Head of Human Resources Aruni Abeysekera said: "The conducive environment provided to all of our employees is an important factor in driving growth, both in terms of their personal development and as an organisation. Being named as a Top Employer once again this year, will serve as an ideal launching pad in 2022 for CTC to further its efforts in developing ambitious, courageous and resilient employees to face the ever-changing tides of this industry."

CTC is a member of British American Tobacco Plc (BAT) and has been an integral part of Sri Lanka's business environment for over a century. During this period, the Company has been able to empower its employees to fulfil their potential as experts in their fields. By investing in their training, providing them with expert guidance and international exposure, CTC continues to enable its employees to develop their skills as professionals.

Looking towards the future, the company continues its purpose to build "A Better Tomorrow", thanks to its talented people. CTC's recognition as one of the top employers in Sri Lanka, offering employees career opportunities in the global sphere, will continue to grow as the Company looks forward to many years of sustainable operations.