The first school in Bandaragama to be unveiled in partnership with Sarvodaya Institute of Higher Learning
---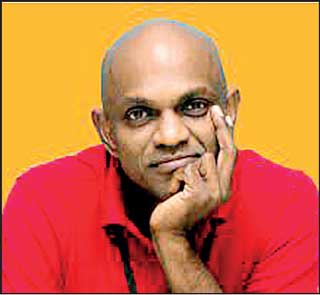 Avinya Foundation Founder and Chairman Dr. Sanjiva Weerawarana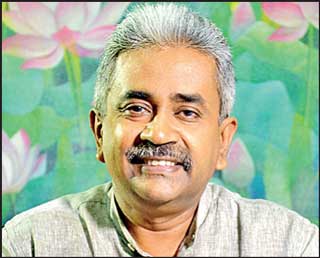 Sarvodaya Institute of Higher Learning Director General Dr. Vinya Ariyaratne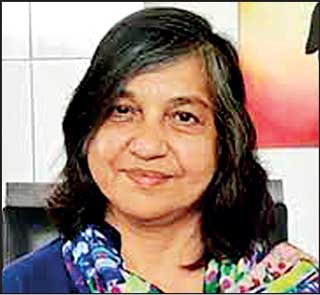 Dr. Tara de Mel
---
Avinya Foundation, a not-for-profit organisation based in Sri Lanka, will unveil its first school in January as part of a long-term strategy to offer less-privileged students recognised, non-traditional and
affordable vocational education programs.

The 'Avinya Academy Bandaragama', in partnership with Sarvodaya, will be the first of a planned network of schools, offering high-quality technical as well as social and soft skills that will support students who wish to pursue an alternative career path in specialised fields.

"Our aim is to guide and support students in their chosen vocational fields with an all-round learning experience that will help them to compete effectively in the employer market and ensure a valued professional future. We will give post-Ordinary Level exam students an alternative path to pursuing Advanced Level exams which can lead them directly to employment upon completion or have the option to continue further studies," said Avinya Foundation Founder and Chairman Dr. Sanjiva Weerawarana.

Commenting on the partnership and Avinya's curriculum and learning model, Sarvodaya Institute of Higher Learning Director General Dr. Vinya Ariyaratne said the program will offer students a well-rounded learning experience, with the aim to "mould holistically complete individuals."

"Avinya Foundation's vocational training isn't just about gearing up an individual towards a profession. It also carries the responsibility of rendering a cultured citizen to society. The courses prioritise empowering professionals capable of maintaining respect among individuals, with admiration to a fair society and nature's values, while being economical and energy efficient," he added.

The three-year program will be conducted by Avinya's team of education and industry professionals. It will start with the six-month Avinya Empower program followed by a comprehensive curriculum that will include technical expertise as well as coaching, mentoring, and professional skills so students will be employment-ready. During the Empower program students will learn English, effective communication skills, digital literacy, analytical reasoning, creative thinking, leadership skills, entrepreneurial drive, and other 21st century skills that are critical to making an individual competitive in today's marketplace through a project-based learning approach. The Foundation will also facilitate internships and apprenticeships as part of the education program and assist with employment placements for all graduates. During the program, all students are expected to work on campus in various roles and will be compensated for that work.

Students will be required to pay to attend the Avinya Academy. However, every student will be given means-tested financial assistance, thereby ensuring equal opportunity for less-privileged students to pursue higher education. In addition to the initial seed funding provided by the Weerawarana Foundation, the Avinya Foundation will raise funds and work with various donors to build the schools network and to bridge student fees.

Each Avinya Foundation academy will admit 120 post-Ordinary Level students each year in the age range of 17-18 years. Upon completion of the Empower program, students will undergo a comprehensive vocational education program in a selected vocational area of study, continuously augmented with essential professional and soft skills learning. The Bandaragama Academy will offer vocational programs in IT, Hospitality and Healthcare. Some vocational programs will be offered with partnerships and others engaged in such training.

The network of Avinya Academies will be fully digitally operated and centrally managed by the Foundation. The design and layout of each academy will be based on a unique concept of open and collaborative spaces that will give students a learning environment to inspire creativity, suitably adapted to the local environment of each academy. All program designs, curriculum material and source code will be shared openly for anyone to use freely, either in Sri Lanka or elsewhere, as Avinya Foundation's goal is to encourage anyone to deliver more education opportunities to students everywhere.

The execution of programs and administrative operations of the Academy will be managed by a team of specialists with varied backgrounds and professional experience. They include, Executive Director Anju Moses, Chief Technology Officer Samisa Abeysinghe, Head of Operations Nihara Nanayakkara, Head of Communications Lakshman Piyasena, and Head of the Empower Program Dinesha Senaratne. The Board Members of the Avinya Foundation are Chairman Dr. Sanjiva Weerawarana, and Dr. Vinya Ariyaratne with Jivaka Weeratunge as Consultant on Corporate Development and Strategy.

"At a time when Sri Lanka's education system is struggling to emerge from crises induced by the pandemic and the economic meltdown, Avinya brings in a breath of fresh air to less-privileged students. Enabling opportunities for career-focused, vocational education and training using modern pedagogical methods based on 21st century skills, and in the English medium, holds much promise for future generations," said Dr. Tara de Mel, education specialist and one of the six members of the Avinya Foundation.