'Talk the Walks' is an innovative talk series and platform built on the vision of transforming tomorrow's leadership and reflects issues that matter to current business challenges, comprising of a series of insights shared on ideas and effective strategies, antecedents for success and visions for the future.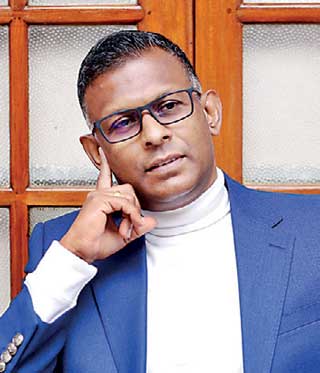 Talk the Walks Founder Anura De Alwis


Talk the Walks Founder Anura De Alwis holding a 30-year track-record of transforming businesses, growing global organisations, and advocating change, shed light on how companies can embrace successful transformation through properly executed change management in the workplace to manage the current volatile market conditions.

According to Anura, true transformation requires the synergy of four key personnel: a change management expert, a talent management expert, a legal expert and an operational expert. "It is up to the organisation's leadership to assign these roles to existing employees or hire fresh blood," he avers.

"The change management expert is required to drive the change, focusing on organisational behaviour and structural changes and will be responsible for creating awareness, inspiring desire, instilling knowledge, building ability and establishing reinforcement to ensure that the change is successful, whilst the talent management professional is key in deciding how to fit existing employees to current or different roles, and whether the organisation needs to hire or fire employees, as well as any other employment centric changes are needed to compliment the change management process.

"An operational expert is also crucial to translate the change to the company's processes, practices, tasks and duties, and to make sure that the change aligns with the business operations."

He added, "Change and transformation also often require certain reforms and perusal of legal documentation, and this must not take a backseat, but rather be proactively dealt with."

He further emphasised that these four subject experts must form the transformation committee to develop the transformation strategy and plan, in line with the business objectives, in tandem with the senior leadership.

Bringing a unique twist to the transformation process, Anura introduces the concept of change champions – employees from different perspectives of the organisation, such as strategy, finance, marketing, research and others, who will be absorbed into the steering committee to take the change to the ground levels of the company. "These change champions must be motivated with due recognition, either verbally or monetary, so that they connect to the change team to the floors and vice versa," he says.

He identified the first step of the change process as assessing the as-is business model, structure and markets of the organisation, and the to-be situations. "This ensures that there is a good understanding of the gap which has to be bridged through the change." Another critical the team should assess is the stage of organisation – whether it's a startup, scale up or an established enterprise," he cites

Sharing his thoughts on how digitalisation fits into the transformation process, Anura reminds us that 'digital is only a vehicle.' "An organisation can greatly benefit if its digital leader is made part of the change management team," he cited, adding that it is also important to note that investing in digital technologies just for the sake of having a digital footprint is futile. He notes: "There is a clear role for the digital leader in the transformation process and it's not about implementing systems, but rather at leveraging existing digital platforms, simplifying current processes to fit the future state and providing insights for decision making."

Stemming from experience in helping local and international organisations adopt change and transform, Anura advises organisations to pay attention to its people factor during a transformation: "Trying to fit an organisation to suit the people will not result in success, rather it is necessary to fit the people to the organisation either through training and upskilling, relocations, firing and hiring new blood."

"Change is undeniable, but when channelled properly, it can lead to successful transformation. In a world where change is the only constant, and being able to respond in a timely way to emerging threats and opportunities is crucial to any organisation's ability to thrive," concluded Anura.