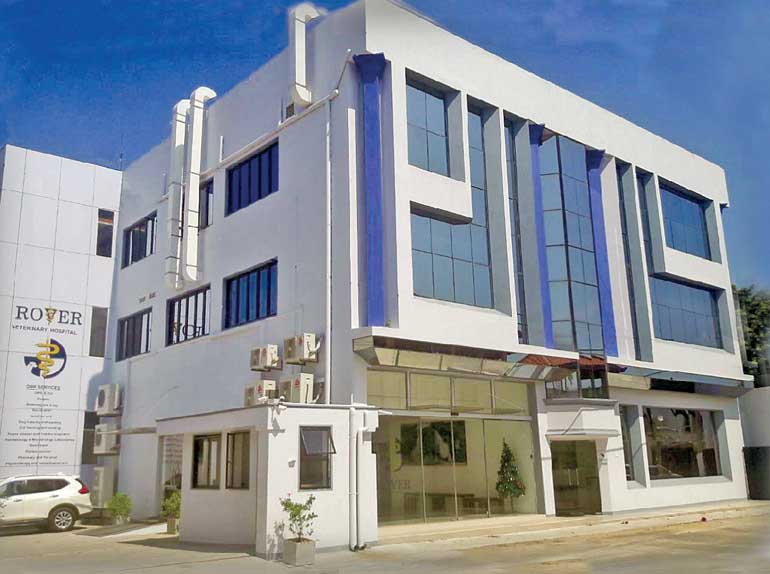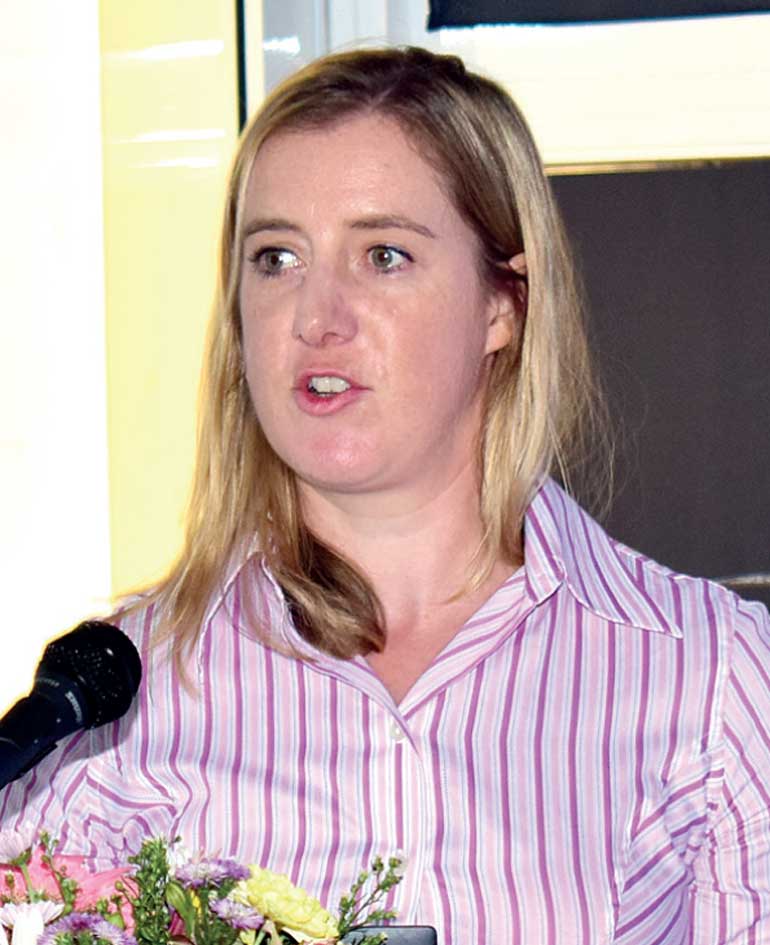 Rover Veterinary Hospital (RVH), a full service mixed animal practice expanding over a 25,000 sq. ft. facility located at Battaramulla in the heart of Colombo, was inaugurated recently. They work together towards the common goal of delivering the highest possible standard of compassionate veterinary care to animals. They offer comprehensive services, cutting edge technology and treatment options, superior care and exceptional service. More importantly, their team focuses on delivering affordable care in a way that instils trust and establishes relationships and they will put you and your pet as their highest priority and responsibility.

Rover Hospital is made complete with a team of highly skilled, caring in-house veterinary surgeons, all of whom share the same unwavering passion for the welfare of animals. In addition they provide consultancy services from their panel of visiting veterinarians that carry a vast amount of experience in the field. They strive on a client-patient focused practice, which means they do their best to make sure that pet owners and animals are happy and comfortable with their services.

Their patients include companion animals, exotic pets and equines. Services at RVH are designed to provide a lifetime of good health for the animals they serve. They will partner with you, taking every measure within their power to ensure your special friend enjoys a happy, healthy life. They seek out the best medical and surgical procedures to minimise discomfort and get your pet back on the path to good health.

At RVH their dedicated team of professionals provides the most advanced medical, surgical, and diagnostic services to pet owners and referring veterinarians. They are equipped with the most up-to-date equipment and technology so that their professional team can offer clients the best possible care.

At RVH they provide

the following services:

Out-Patient Department (OPD): Organised into two separate floors for dogs and cats they provide outpatient care for your pets with two separate treatment areas and 10 examination rooms to respect their privacy as well as manage easy handling of your animals. They will provide OPD services from 6 a.m. – 10 p.m. with appointment based consultations.

Emergency treatment unit (ETU): Their Emergency and Critical care services will be open 24hrs, seven days a week. Their well-equipped Intensive Care Unit will be available with an on-site veterinarian to provide the maximum care.

Surgery: They are equipped with three surgical suites. One is for minor procedures and two surgical suites with advanced anaesthetic and monitoring equipment that can cater for a wide range of soft tissue and orthopaedic surgeries. Their surgical facilities will be available for access to their clients and for reservation basis for outside veterinarians.

Diagnostic imaging services: They have a state of the art digital diagnostic imaging facility and the X-ray of your pet can be emailed to the referring visiting veterinarian and saved in their database under your records. They provide high-end ultrasound scanning facilities for abdominal and echocardiography imaging of your pets. In addition they provide ECG and Electromyography services for our patients.

Laboratory Services (Parasitology unit Microbiology unit Pathology unit Molecular diagnostic unit): They have a fully functional Veterinary Laboratory that will provide comprehensive diagnostics for your loved companion. For the first time in Sri Lanka their laboratory is equipped with world renowned IDEXX products. IDEXX is the world leader in veterinary diagnostic testing that is specified for animals. This equipment provides specific output for individual pets, based on their body weight and breed, Full blood count, liver profile, kidney panel and detailed electrolyte panels are some of the key outputs that they can provide. Both their clients and outside veterinarians can also submit their samples to our labs for better quality service. They will only use techniques and reference values that are specific to veterinary medicine and provide you with a detailed report.

Blood bank: They are equipped with a blood bank and a fleet of donor animals and their facility will provide cross-matching to select the correct donor blood for your pet. They will provide services to their clients and for outside referrals with various blood products to match the animal's needs.

Specialty services: At RVH they are focus on veterinary specialisations and to be a consultation hub for the country. We will house visiting consultants to provide specialised care on dermatology, dentistry, oncology and chemotherapy, behaviour therapy and training and pet rehabilitation.

Wards and boarding unit: In addition to treatment wards, Rover is equipped with a separate boarding unit that will house your pet animal when you are out of town. Their wards and boarding facilities are sound proof air-conditioned enclosures with the facility for you to remotely monitor your pet via the internet.

Isolation Care Unit: Animals with contagious diseases need to be separate from others. Their facility provides a separate isolation care unit away from the main hospital. This will allow them to better manage dogs with diseases such as Distemper and Parvo. This unit will help clients to bring in community and stray cats and dogs.

General care facilities: Rover hospital provides grooming services, Immunisation, a unit pharmacy and Pet Shop to provide all your pets needs under one roof. They also provide Pet Taxi services to clients that require help to bring their pets to our facility.

Dog Breeding Services: They will pay close attention to breeding dogs and will provide services on evaluation of breeding soundness, artificial insemination and partner matching program to promote responsible pet breeding in Sri Lanka. Their comfortable whelping facilities are available for breeding dogs to provide best possible care for mothers and puppies.

In addition to the above features at our facility, they use digital computer records that will minimise the use of paper leading to a "greener" world and better accuracy in record keeping. Medical records of your pet will be always available in our system and can be available to clients or referring veterinarians.

Furthermore, they also aim to be active members in our community. Their doctors will dedicate a portion of their time to high school programs, such as Rabies awareness programs and Career Days at local schools. We also aim to provide services during local dog shows and animal adoption programs. Rover hospital will also participate in promoting careers in the veterinary field through local high school volunteering programs. If your organisation is interested please contact them for further details on collaborative community projects.

Beyond all of this, we remain focused on what is most important: you and your animal family member. While they are proud of their comprehensive care, extensive services, state of the art facility and dedicated team, they are most proud that their clients trust them to put their most precious companion in the hands of their care. They invite you to come in and meet them. Call today or better yet, come by! They will be waiting for you!

Rover Veterinary Hospital, 123/4, Pannipitiya Road, Battaramulla; http://www.rovervet.lk/;

Email: [email protected]; Tel: 112076070; Emergency Service Number: 0770853870; Pet Taxi: 0770833758.