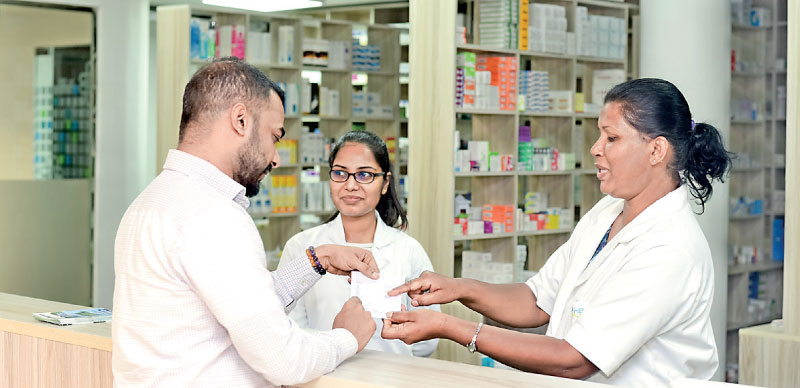 Medihelp Hospitals, the largest primary healthcare chain and the fastest growing healthcare group in Sri Lanka, has announced the opening of its 17th healthcare facility in Mount Lavinia. This is good news for people in and around the area who can now access high-quality affordable healthcare services.

The new Medihelp Hospital in Mount Lavinia is the second multispecialty hospital of the Medihelp hospitals chain, with the other being the flagship Medihelp Hospital in Horana. The hospital has commenced its outpatient services, which include OPD, ETU, pharmacy, laboratory, specialist consultations, Digital X Ray, US Scans, Echocardiography, Exercise ECG, EEG, Physiotherapy, minor surgical procedures, health-checks, optometry services and a dental clinic.

The inpatient facilities, which include operation theatres, inpatient rooms, day surgery unit, ICU, and delivery suites, are expected to commence operations in June 2023. Medihelp Hospitals Mount Lavinia will also be equipped with facilities including a CT scanner in the near future. The hospital boasts ample parking, state-of-the-art facilities, modern medical equipment, spacious comfortable seating, advanced digital features to enhance customer experience and a team of experienced medical and non-medical staff.

All services will be offered at affordable prices and will be of high quality. Conveniently located at 54, Galle Road, Mount Lavinia, the hospital is easily accessible, and patients can make appointments by calling 0114 818 181.

Medihelp Hospitals Mount Lavinia will offer a gamut of outpatient and inpatient services covering a wide range of medical specialties, including general medicine, general surgery, paediatrics, obstetrics and gynaecology, gastroenterology, dermatology, pulmonology, urology, nephrology, rheumatology, endocrinology, orthopaedics ENT, oncology, ophthalmology, neurology, neurosurgery, vascular surgery, psychiatry and STD & sexual medicine.

Commenting on the clinical aspects Medihelp Hospitals chain Medical Director Dr. Charitha Wijesiriwardana stated: "We have invested in the best infrastructure and the latest technology, and introduced global best practices in clinical governance, infection prevention and control, and medication management to ensure the highest standards across all clinical departments of the hospital. Offering the best clinical outcomes in a patient-safe environment would be key focus in operating this hospital."

To celebrate the opening of the new facility, Medihelp Hospitals is offering a number of special concessions until 31 May. People in Mount Lavinia and South of Colombo will be greatly benefited as a state-of-the-art hospital has come to their vicinity.

"Commissioning of Medihelp Hospital Mount Lavinia marks a significant milestone in our expansion journey as this would be our first multispecialty hospital in the Colombo district. Having invested in the best in class infrastructure, state of the art equipment and a well experienced team at a prime location, we are confident of delivering our promise of quality affordable healthcare to the people in and around Mount Lavinia among whom we have already become the preferred healthcare provider", said Medihelp Hospitals chain Chief Operating Officer Nishantha Jayamanne.

Medihelp Hospitals is committed to providing high-quality healthcare services to the people of Sri Lanka and is continuously expanding its reach to ensure that more people can access affordable and reliable healthcare.