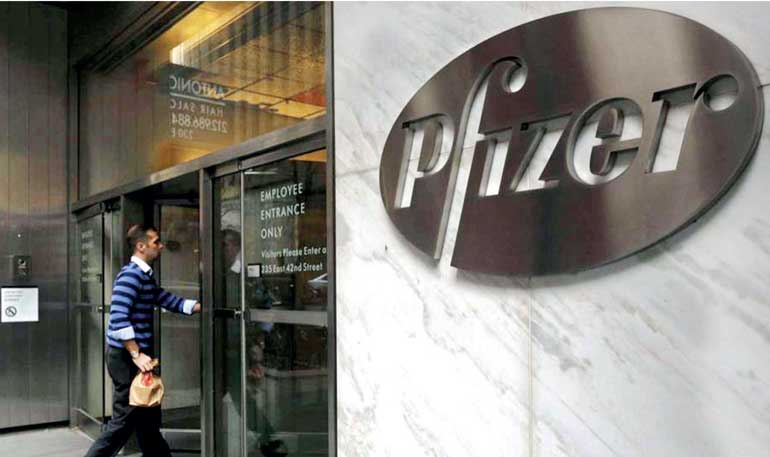 MUMBAI (Reuters): India has granted Pfizer Inc a patent for its powerful pneumonia vaccine Prevenar 13, in a blow to some health groups that said this would put the treatment out of reach of thousands in poorer nations.

The decision by India's patent office bars other companies from making cheaper copies of the vaccine and allows Pfizer to exclusively sell it in India until 2026.

It's a big victory for the US drugmaker in a market that has the world's largest number of pneumonia cases, a lung disease that kills nearly a million children a year globally.

Tuesday's decision also has international implications, as several poorer nations rely on India's robust drugs industry to supply cheaper copies of medicines and vaccines.

Pfizer's vaccine protects children and adults from 13 types of pneumococcal bacteria, and a full vaccination course costs about $170 on India's private market.

India started giving out the vaccine for free under its national immunisation program in March, but the rollout is restricted, so only about 2.1 million of the 25 million eligible people in the country will get it this year. A government statement earlier this year did not give reasons for the phased rollout.

"Manufacturers will have to find new routes to develop a non-infringing (pneumonia) vaccine, which may delay the availability of competing products in the pipeline from Indian producers," the medical charity Medecins Sans Frontieres (MSF) said in a statement.

MSF filed an objection to Pfizer's patent request last year on the grounds that a patent would deprive many developing nations of cheaper copies.

Pfizer's patent on the same vaccine was revoked by the European Patent Office last year, and is being challenged in South Korea and the United States, MSF said.

The pharmaceutical giant has made the vaccine available at discounted prices under the Global Alliance for Vaccines and Immunisation (GAVI) – an international public-private partnership to improve access to vaccines in the world's poorest countries. More than 50 countries are eligible to procure the vaccine through GAVI, according to the organisation's website.

Following criticism over the high price of Prevenar 13, Pfizer reduced the vaccine price to non-governmental organisations last November, seeking to protect vulnerable people from illness in humanitarian crises.

Pfizer welcomed the granting of the patent, saying Prevenar 13 took two-and-a-half years to produce, and was launched in India in 2010.

"Pfizer remains committed towards further enhancing access of this vaccine in India, both in the market as well as through partnership with the Government to expand introduction in the public program," a spokeswoman in India said.