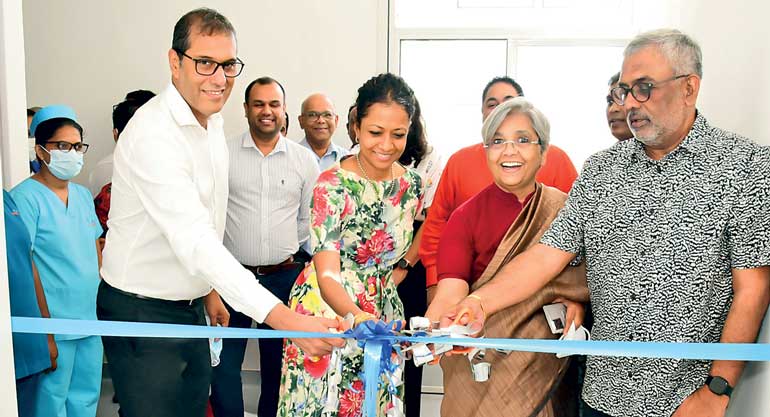 Hemas Hospitals Wattala kidney transplant unit
The novel centre boasts a world-class setup key to successful, safe transplants
---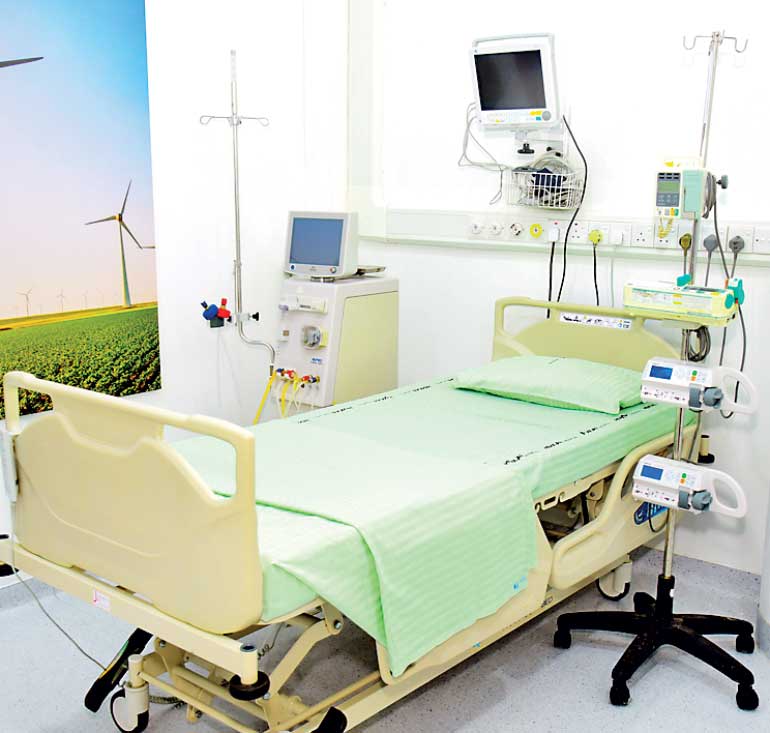 Sri Lanka's most trusted private healthcare provider Hemas Hospitals, recently announced the introduction of a dedicated kidney transplant unit to its hospital in Wattala.

This makes it the only purpose-built, up-to-date kidney transplant of its kind in Gampaha District, operated by an elite squad of consultant nephrologists and consultant transplant surgeons, supported by specially trained Medical Officers and dedicated nursing staff.

The dedicated renal transplant unit consists of positive pressure rooms to accommodate the recipients and operated under strict infection control guidelines, resulting in improved clinical outcomes and recovery time while reducing the potential of cross infections – a critical factor in measuring the success of a transplant procedure. As a leader in the private healthcare sector and an institution known for its advanced multispecialty capabilities.

Hemas Hospitals guarantees exceptional and safe clinical outcomes for all patients through its latest transplant unit. The novel centre is geared with state-of-art technology to facilitate the efficient transfer of post-operative patients from theatre to the transplant unit facility to allow the family members of the transplant patients to visit them subject to strict infection control guidelines.
This addition will further strengthen the healthcare capacity of the country and bring enhanced levels of healthcare for CKD patients in the country – empowering them with the care and expertise they require efficiently to overcome the challenges of complex transplant surgeries.

"Chronic Kidney Disease is one among the most prevalent non-communicable diseases in Sri Lanka. While one in 10 Sri Lankans are estimated to have CKD, about 90% are purported to be unaware of the fact that they have it, resulting in most patients having to seek healthcare support at its later stages, through kidney transplants or frequent dialysis treatments.

"However, we realised that there is a noticeable gap in the country's capacity to cater to the full needs of patients requiring transplants. This is the gap we set out to fulfill with our new clinically-advanced transplant unit.

"We're now able to cater to the needs of CKD patients with even greater expertise and superior clinical outcomes, in addition to our existing exceptional portfolio of services, while it also reflects our commitment towards nephrology and transplant as an anchor specialty. This addition further validates Hemas Hospitals as a leader within the nation's healthcare sector, in our proactive approach to meet the evolving needs of patients in every corner of Sri Lanka," stated Hemas Hospitals Managing Director Dr. Lakith Peiris.

With a vision of 'Making Healthful Living Happen', Hemas Hospitals intends to continue to support Sri Lanka's CKD patients in a manner that makes accessing life-saving care efficient, safe and more convenient at every stage, with notable additions and upgrades to its service offering.

The Hemas Group of Hospitals is fully geared and on track to offer best-in-class, end-to-end healthcare solutions to touch the lives of over 10 million Sri Lankans by 2030. The hospital chain delivers affordable and easily accessible services with superior clinical outcomes and customer experiences consistently across the year.

Hemas Hospitals is quick to adopt global best practices, highest international and local healthcare standards, innovative digital and tech solutions, and productivity and efficiency improvement tools, melded together with strategic investments and continuous talent development to make healthful living happen for all Sri Lankans.