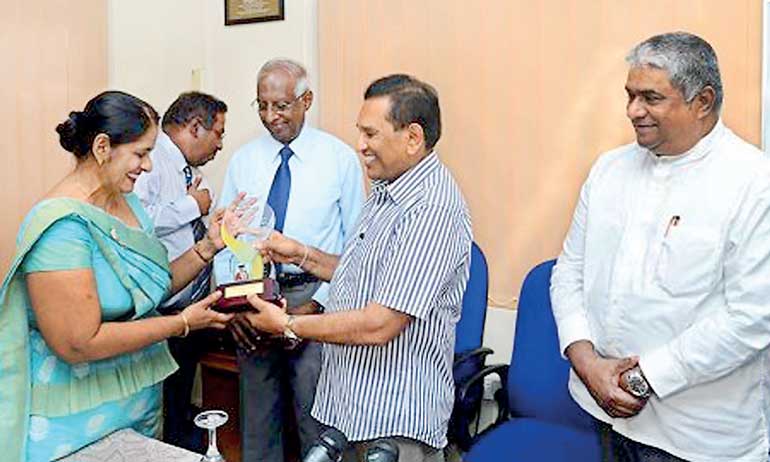 Ministry of Health, Nutrition and Indigenous medicine is in discussions with private hospitals to use their facilities to perform heart and eye surgeries in order to minimise the waiting time for the patients.

Addressing a function held at the Health Ministry on Saturday, Health Minister Dr. Rajitha Senaratne said measures are being taken to launch a program to minimise the heart and eye surgeries waiting list at state hospitals across Sri Lanka in 2018.

In order to minimise the waiting time, measures will be taken to use the operating theatres at state hospitals as well as private hospitals, the Minister said. He added that the Ministry will pay the private hospitals for rendering their facilities.

A special discussion with the Association of Private Hospitals has been held and a separate registry will be prepared for the surgeries to be performed at private hospitals, the Minister said. These surgeries will be performed at a concessionary rate, the Minister added.

He said the measures will be implemented from January after the Ministry reviewed the registry and comes to an agreement with the private hospitals on reasonable rates.

The Health Ministry officials have been instructed to prepare a registry of the concessionary rates for the surgeries within next week.

The Minister said discussions will also be held with specialist doctors' associations to provide this service to the patients. He said as an additional measure to ease the waiting time, surgeries will also be performed at the operating rooms of the state hospitals after 4 p.m. "Implementing this process can also minimise the waiting list," the Minister said.

"It is not enough to just say it's free health service. It should also be proven in practice, therefore the Planning Division of the Ministry of Health has a huge responsibility to make this program and other programs in the Health sector a success," Minister Senaratne said. The Minister mentioned that the World Bank believes a country can reach its development goals through improving the education and health and that is why the World Bank granted $ 200 million to Sri Lanka for a five-year project to control the non-communicable diseases.

He said the Ministry's Planning Division should be modernised with new technology, computer knowledge and the use of media. Else, the health goals cannot be reached, he noted. He asked the Planning Division to make the necessary plans to uplift the division looking ahead for 10 years into the future and assure that the government will take the necessary political decisions.

The event was held to recognise the deputy director generals of the Health Ministry. Former deputy director generals received awards for their service from the Minister of Health at the event.

Deputy Health Minister Faizal Cassim, Director General of Health Services Dr. Anil Jasinghe, deputy director generals and directors also participated in this occasion.