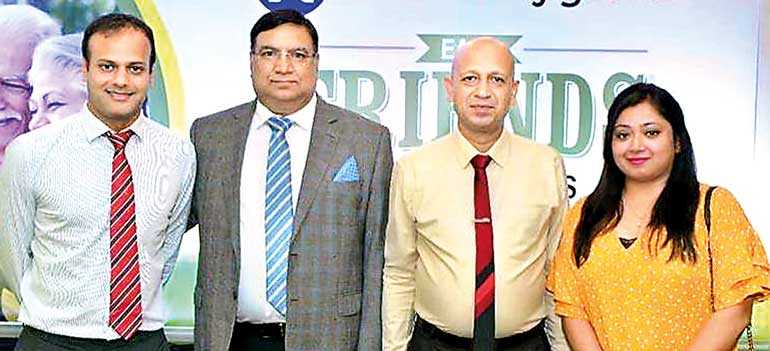 From left: Darley Butler & Co. Managing Director Sanjeev Rajarathnam, Nobel Hygiene India Founder/Managing Director Kamal Kumar Johari, Darley Butler & Co. CEO Healthcare Rasika P. Hirimuthugoda, Nobel Hygiene India Manager Exports Jinu Thomas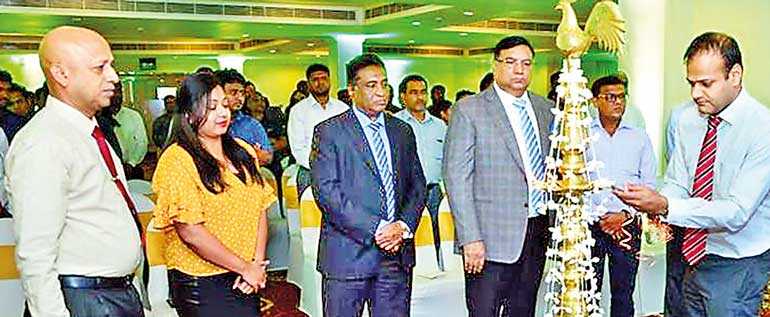 From left: Darley Butler & Co. CEO Healthcare Rasika P. Hirimuthugoda, Nobel Hygiene India Manager Exports Jinu Thomas, Helpage Sri Lanka Executive Director Samantha Liyanawaduge, Nobel Hygiene India Founder/Managing Director Kamal Kumar Johari, Darley Butler & Co. Managing Director Sanjeev Rajarathnam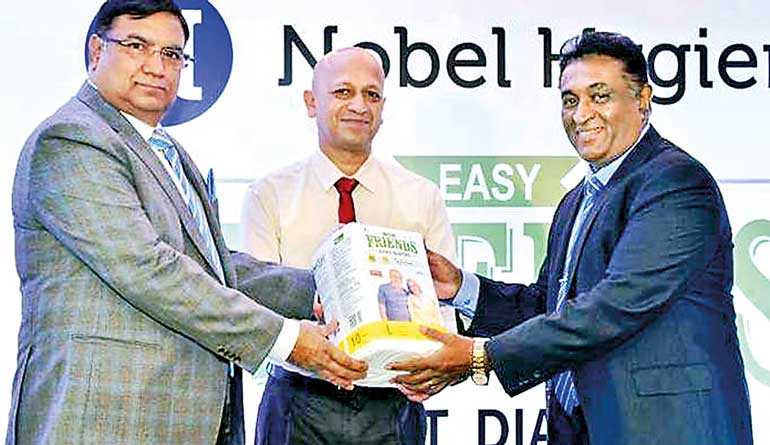 From left: Darley Butler & Co. Managing Director Sanjeev Rajarathnam, Nobel Hygiene India Founder/Managing Director Kamal Kumar Johari, Darley Butler & Co. CEO Healthcare Rasika P. Hirimuthugoda, Nobel Hygiene India Manager Exports Jinu Thomas
---
Darley Butler & Company launches Friends Adult Diapers, the number one adult diaper brand in India. Darley Butler & Company, the Sri Lankan giant with the most efficient distribution network for consumer items and pharmaceuticals joins hands with the Indian giant in diaper manufacturing, Nobel Hygiene in this venture.
Friends Adult Diaper is truly a friend, who can enhance the comfort and confidence, in the lives of those adults who need extra support. Friends Adult Diaper, the launching ceremony of which was held recently at the Hotel Galadari, Colombo, has made a mark as a high quality brand and enjoys a high customer loyalty by offering a range of unique features.

"Friends Adult Diaper is a product with anti-bacterial protection along with high absorbency, wetness indicator, leak guard and eight hours' protection to enhance the comfort and confidence of the users," stated Founder and Managing Director Kamal Kumar Johari.

Millions of senior citizens have embraced an active lifestyle with dignity after using Friends. Doctors recommend adult diapers for patients with prostate disorders, piles, incontinence, urology problems, and diabetics. It is also used by patients who are paralysed, bedridden or disabled. Nobel Hygiene Ltd.'s main product, Friends Adult Diaper holds 72.5% market share in India and it is exported to more than 15 countries including USA, Australia, Netherlands, Kuwait and Kenya.

With 18 years of experience and a state-of-the-art manufacturing facility spanning over 40 acres, Nobel Hygiene is the largest manufacturer of disposable hygiene products in India. Nobel Hygiene can boast of the most sophisticated manufacturing plant which produces 9M adult diapers and 4.5M under pads monthly. The company has received many quality certificates including ISO 9001:2015, WHO-GMP and European Standards CE.

To mark the corporate commitment of Darley Butler Healthcare a financial contribution from each pack they sell goes to HELPAGE Sri Lanka whereas, their main objective is to improve the quality of life of all senior citizens in Sri Lanka without discrimination. Friends Adult Diapers specially designed to suit Indian and Sri Lankan body types, have unisex designs and are available in three sizes to suit different body sizes as Medium: Waist 28-44 inches, Large: Waist 38-60 inches, Extra Large: Waist 48-68 inches. For inquiries contact 0773290063.