Wickramarachchi Opticians and Hearing Care and WISH Foundation support many to bring life back to normalcy
A disability is not the inability to do things but the ability to do things differently, someone once said. Wickramarachchi Opticians, Wickramarachchi Hearing Care and the WISH Foundation firmly believe in that statement and have strived for decades to uplift the lives of the differently-abled in this country. Furthering their commitment to this cause the year 2019 saw various different programs being carried out.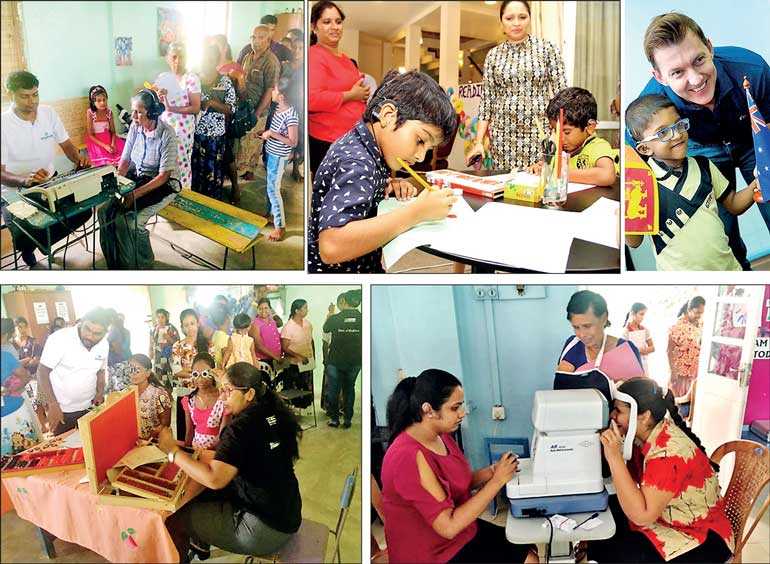 "On 3 December, the world celebrates Differently-abled Day and we at Wickramarachchi Group and WISH Foundation are proud to be able to play a role in uplifting the lives of so many differently-abled persons. We strongly believe in doing whatever possible to make life more streamlined for the differently-abled and have continued to support this cause for 4 decades now," said Wickramarachchi Hearing Care, Wickramarachchi Opticians and WISH Foundation Founder and CEO Mihira Wickramarachchi.

To date Wickramarachchi Hearing Care has carried out more than 700 cochlear implants giving the gift of hearing to many. It has also donated more than 10,000 hearing aids to date and continues its free hearing assessment services. With its fully-integrated and advanced rehabilitative centre Wickramarachchi Hearing Care is able to guide patients with hearing disabilities to live a normal life.

Furthermore the company has also assisted the state hospitals by providing state-of-the-art equipment for hearing screening and have built sound-proof booths for hearing assessments at several government hospitals. For the past 40 years Wickramarachchi Hearing Care has provided auditory verbal therapy and rehabilitation for countless children and adults with hearing impairment and other communication disorders.

Giving sight to many Wickramarachchi Opticians has been instrumental in bringing down the latest technologies for eye testing such as optical coherence tomography for visually impaired individuals. OrCam spectacles which were launched earlier this year is an assistive device available for the visually impaired, to help read text, recognise faces and identify products.

Meanwhile, the company's CSR initiatives have also included creating hearing and vision awareness programs in schools, offices, villages and preschools, while also providing job opportunities for individuals with hearing impairment.

Wickramarachchi Opticians, Hearing Care and the WISH Foundation will be celebrating the differently abled throughout the month of December with various programs at its outlets spread across the island. For more information please call 0112 824646.