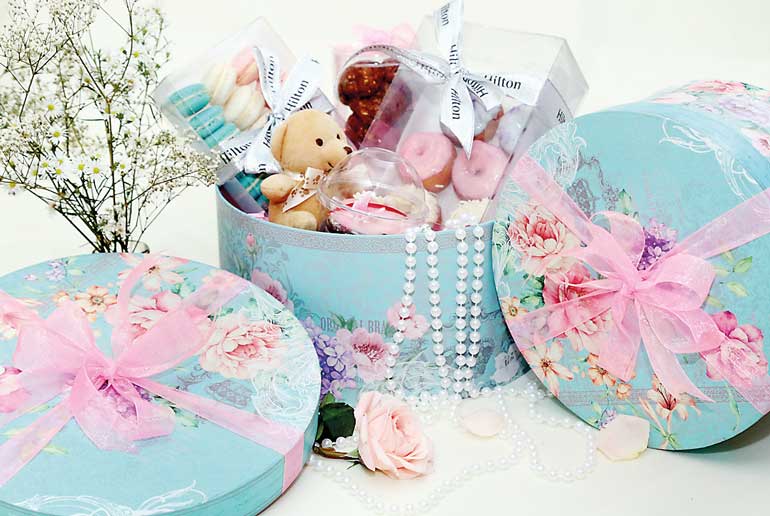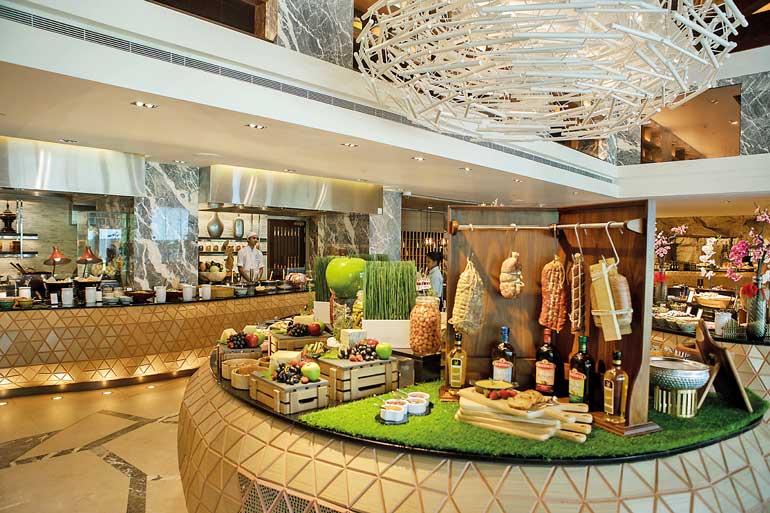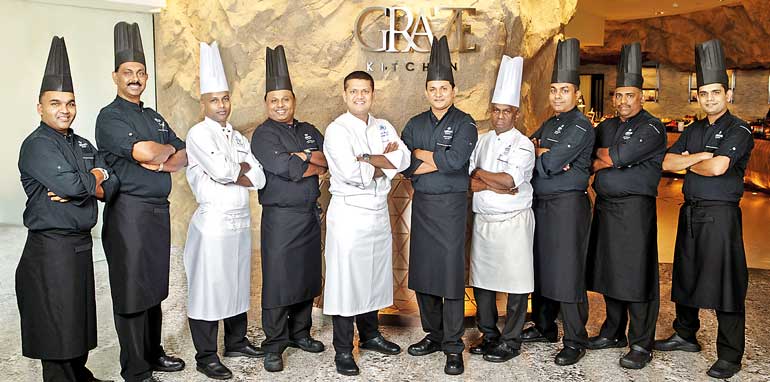 A dining experience as unforgettable as she is


Nothing says "Thank you, Mum" like a gastronomical experience set in the contemporary chic GRAZE Kitchen Restaurant, Hilton Colombo.

Mothers who dine at GRAZE Kitchen on Sunday 14 May will be surrounded by a lavish spread of international delights on the special Mother's Day brunch.

Simply tuck into an array of seafood on ice such as green lip mussels, poached tiger prawns, poached sea crab, a selection of tête de moine cheese; blue, brie, camembert, gouda, emmenthal, cheddar, marinated bocconcini (assorted nuts, dried fruits, grapes, lavosh, fruit and nut bread marinated olives). Enjoy the healthy corner filled with choices of lettuce such as the mesclun, arugula, frissee, oak leaves as well as a selection of composed salads like iceberg and blue cheese dressing, prawn and mango canter loop and parma, colored grilled pepper, Parma ham leg and Japanese traditions like the hang tune sashimi and more. Succulent meat at the Rotisserie includes spit roasted Australian beef, action Cajun style crusted salmon, grilled moo yang (Thai style pork), five spiced flavoured Peking Duck (char sin pork). From the hot stone pizza section polo picante roasted beet, avocado and feta cheese…the list is endless.

An exquisite line up of hot dishes includes oriental rice with ozzi, wild mushroom casserole, seafood tod (Thai seafood with crispy omelette), massaman gai( chicken massaman curry), Hyderabadi kachhi chicken biryani, fish tikka shaslik, breads from the tandoori oven such as peswari naan and more and many vegetarian dishes are planned too.

The talented pastry chefs will delight mummy dearest with an assortment of French pastries, vacherin modern violet, mama's handpicked strawberry on traditional sachar tourt, red berry entrapment, granny special chocolate banana cake, and mom's cupcakes. The brunch includes a la minute crepes suzette; flambé crepes with mascarpone and berries.

GRAZE Kitchen believes mothers should have a well-deserved day off on this special day and while they enjoy a leisurely meal in the accompaniment of their loved ones, their little ones will be kept entertained with an exciting activity; a sweet surprise for mum!

A keepsake gift of a framed family photograph will also be presented to complement this unforgettable dining experience and to honour all mothers for their years of pampering. Photography Partner Dots & Lines. That's not all; mums have a chance of winning a fabulous hamper from The Body Shop too!

Pre order a special Mother's Day Hamper from Fine Things which includes a selection of mini donuts, macaroons, chocolate chip cookies, cupcake and a bear soft toy presented in a beautiful gift box. Designer cakes, handmade chocolates, flowers and a range of cupcakes are also available from 12-14 May.

For reservation, call the GRAZE KITCHEN Restaurant on 2492492.