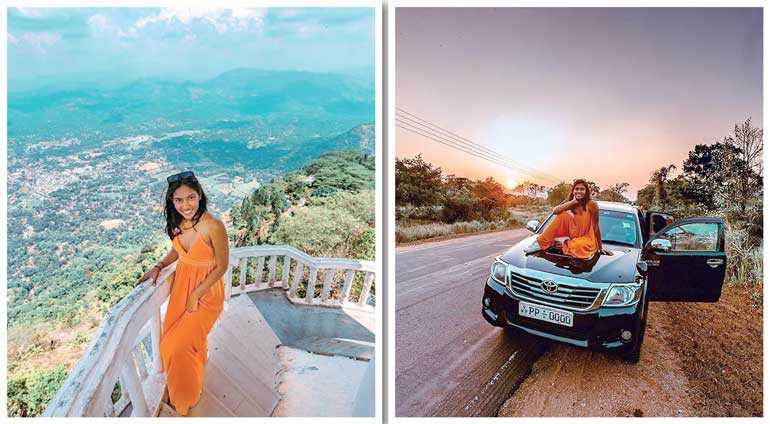 Local social media influencers Shenelle Rodrigo (@sheneller), Shehaan Thahir (@shehaan23 and Yashvin Senanayake (@itsyashvin) create first-of-its-kind informative #thisissrilanka Youtube series, encouraging foreign and local budget tourism around the island
Q: What inspired you travel through Sri Lanka for three weeks? And how did you come up with the informative theme of the series?

A: Travelling around the entire circumference of Sri Lanka has been something both Shehaan and I have been wanting to do for quite some time. We've tried planning this trip with our friends in the past, however it's always been tough to synchronise and get the time off to do such a trip around the country.

Having started my Instagram Blog (@sheneller) on travel in South Asia in 2018, we started growing a healthy following into budget travel. Seeing the positive response we were receiving for our work on Thailand and Vietnam, we knew we had a golden opportunity to create an informative series of travel around Sri Lanka on budget. The primary motive for us was the increasing awareness around Sri Lanka tourism and the fact that there was very little local insight available in English for foreign tourists.

The theme was based off all the information we would usually look for when planning a trip to a foreign country. Be it data reception and pricing, budget for food/accommodation or local insights on best places to visit. We aimed to create a series which showed tourists a local perspective to Sri Lanka – the stories behind the sites and experiences and a general guide on best practices when travelling through the island.

Q: What would be the best and worst experiences you had whilst travelling all around the country?

A: The best experience for us would be the countless number of times our vehicle broke down on trip and how every single time we were able to find help from the locals right around the country. It was a very touching experience that has changed our perspective on what Sri Lankans were like. In Mannar and Jaffna when we couldn't communicate in Tamil the extent to which the locals went to help us fix our vehicle really humbled us. It's definitely something we undervalue about the people of our country – and we take extreme pride in calling ourselves Sri Lankans as a result of it.

The worst experience for us would be seeing the amount of plastic waste found all around the island. We were astounded by how some of the most remote places on the island still had huge amounts of plastic waste. It was really sad for us to see and it also opened our eyes as to how little awareness and education is done outside of Colombo with regard to waste disposal and eco-friendly practices. Our people are willing to change. It's just that they are still not informed of the drastic impact of plastic pollution.

Q: What was the planning process like for this three-week trip around Sri Lanka?

A: Shehaan is quite an expert when it comes to travel budgets and itineraries. He was in charge of creating the budget and itinerary for the entire trip, as he did for our Thailand and Vietnam adventures.

In essence we decided on the budget we were going to work with for the trip and thereafter spread it out across the number of days we were hoping to travel. We had plenty of friends and family that had travelled to all the parts of the island we had not been to. Getting information on where to visit and how long to spend at each destination was relatively easy for us, being locals.

We left accommodation bookings to do on the move as that gave us a lot more flexibility and this did really make the entire a trip a lot easier for us to execute as we weren't bound by a firm itinerary and had the ability to make some changes as we saw fit whilst travelling.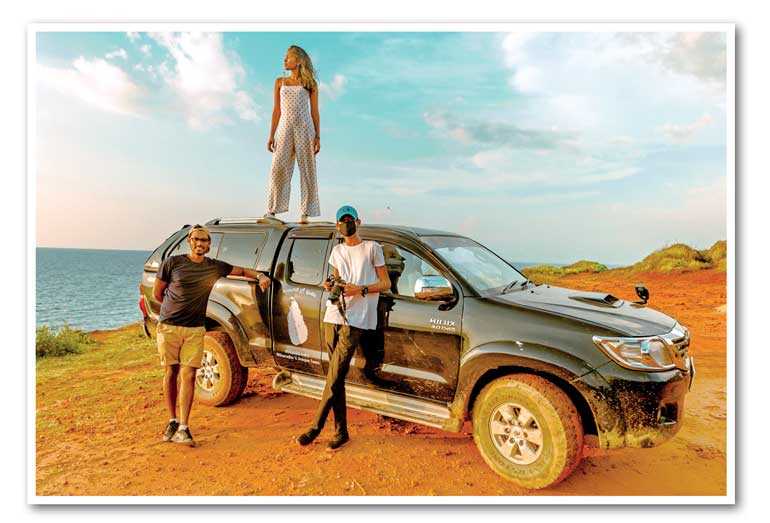 Q: How did you manage to create content for multiple digital platforms whilst driving around the country and did you expect it to get this much traction?

A: We had already gained some experience in creating content for Instagram, YouTube, Facebook and blog articles. Planning the content we wanted for each platform prior to heading out on our trip was key. We knew exactly what we needed to create and having our extremely talented videographer Yashvin Senanayake did make it a lot easier in terms of content creation for so many different platforms. We knew this project would be a success from the initial planning stages. Travelling around the island is something all Sri Lankans want to do. Seeing the growing trend of tourism back in March 2019, we knew the series would be received well by different audiences around the world.

Q: The project has gained a lot traction online. What were you hoping to achieve by doing such a series?

A: We had a number of objectives we hoped to achieve through the project, the first of which was to encourage travel and tourism to less-known destinations around the island. Seeing how many of the tourist hotspots were being overcrowded we wanted to show both the local and foreign travellers that Sri Lanka has so much more to offer than just the Cultural Triangle, hill country and the coast. We had a lot people messaging us throughout the tour showing their interest in doing a similar trip or visiting lesser known destinations in Sri Lanka.

Another of our objectives was to create great quality content with a local's perspective in English for all the social platforms. Sri Lanka Tourism is still relatively new in the social media game. Having seen the impact it has had in countries like the Philippines, Vietnam and Thailand, we knew it had a lot more potential here in Sri Lanka.

On a personal note it has always been a dream for Shehaan and me to do this trip to see our country we call home. Having grown up in Colombo during the civil war, we were so curious to find out what the rest of the island looked and felt like. It was a truly eye-opening experience and we would definitely recommend it for any Sri Lanka who is yet to do it. There is so much for us to learn from seeing how our people live right around the country.

Q: Your Project was recently commended by the Prime Minister of Sri Lanka, how did that come about and what that like?

A: It came out of nowhere, to be honest. We had no idea he had been following our series and it was definitely a special moment for us to get a letter of commendation from him for our efforts to promote Sri Lanka Tourism. It also stands as great testimony to how powerful social media is today. We all have the ability to be heard in by a much a larger audience.

Q:We recently saw a sneak peak on your Instagram of a project both you and Shehaan were doing with former Miss World, Manushi Chhillar. Care to share what that was all about?

A: This was an awesome initiative by the Cinnamon group, which we got hired by to direct and produce. Manushi Chhillar being Miss World and a Bollywood celebrity speaks to a large Indian audience of around 5.5 million followers just through her social platforms. We were ecstatic when we got the call, because we knew what a great opportunity it was to promote Sri Lanka to a much larger audience. Given the current climate in the tourism industry, private organisations taking the initiative to promote Sri Lanka tourism on such a large scale is highly commendable. It is the need of the hour and it will drastically help in improving the current online image of Sri Lanka.

Q: What are your thoughts on social media influencing and the impact it has on consumerism?

A: It is no longer a grey area. Today if you are a business and you are not on social media, you are missing out on a huge market. Social media influencing is bringing about a more direct approach of communicating with hyper-focused target audiences. If used effectively it can launch your business streets ahead of others.

More importantly social media influencing is decentralising the advertising industry from the traditional marketing firms pushing out campaigns, to individuals such as you and me, offering recommendations/feedback on services of interest to our audiences.

There is a lot more for social media influencing to evolve, however we are at an exciting point of time in our lives where every single person has the ability to help promote a business/service they genuinely like whilst potentially having the ability to be incentivised to do so.

Q: Content creation has become a trending topic amongst millennials and younger generations. What are your thoughts?

A: Content creation is everything today. As more and more platforms enable individuals to directly benefit from content creation we all stand to benefit from the amount of Information available at our fingertips. Every single person has a passion or an interest that they are able to further pursue today thanks to independent content creation. We were able to take up videography, social media management and a number of other digital skills all thanks to content created by others. And just like that we are also able to benefit from the creation of meaningful and engaging content of our own.

As more and more of the repetitive mundane tasks of our lives are replaced by Artificial Intelligence, we need to focus on the more creative aspects of life. Content creation is one such industry which is still in its very early stages. It is revolutionary and will help drastically reduce the poverty gap seen all around us.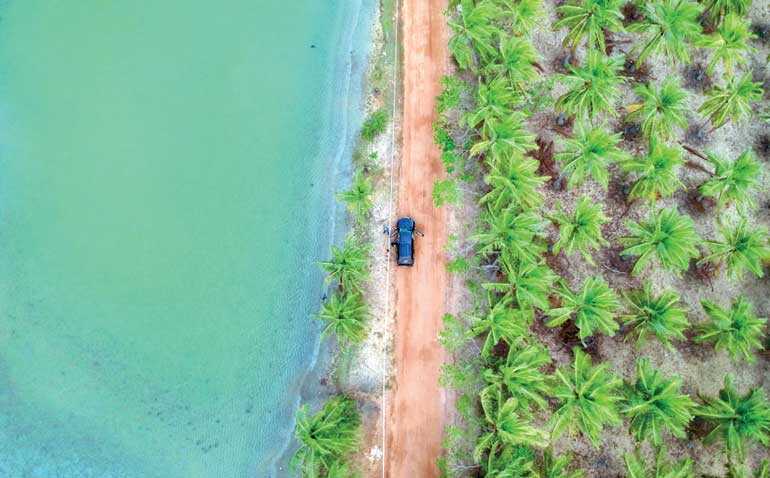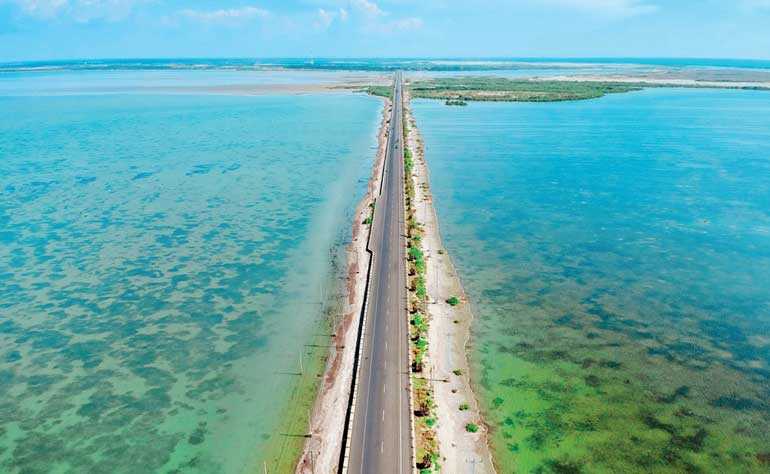 Q:You ended your tour just two weeks before the April terror attacks. Having seen the impact it has had on the tourism sector, what would you do differently if you had to film a second series?

A: It was a real shame for us to see everything that happened in April. Having personally seen how warm, hospitable and diverse our people were in all parts of the island, we were honestly so surprised to see a completely different story being told to us just a few weeks later.

If we were to do a second series around the island we would love to create around a theme of creating awareness on sustainable tourism and eco-friendly practices that will benefit both the locals and the environment alike.

There is no doubt that Sri Lanka tourism will bounce back once the wounds have healed and the online narrative changes. However one thing we found extremely scary whilst travelling around the island in late March was how unsustainable some of our tourism practices were. As an island nation we need to understand this and take steps to ensure our resources are not depleted or in some cases completely destroyed just for the sake of tourism. Many Asian countries are now realising the grave implications of over-tourism in unsustainable formats. We are now at an opportune moment to learn from them and implement the necessary measures to avoid falling into an irreversible trend.

Q:What's next for the two

of you?

A: We've got some exciting projects of our own lined up for the rest of the year, and will be working towards creating more informative content around those for our social channels and strategic brands we plan to partner with.