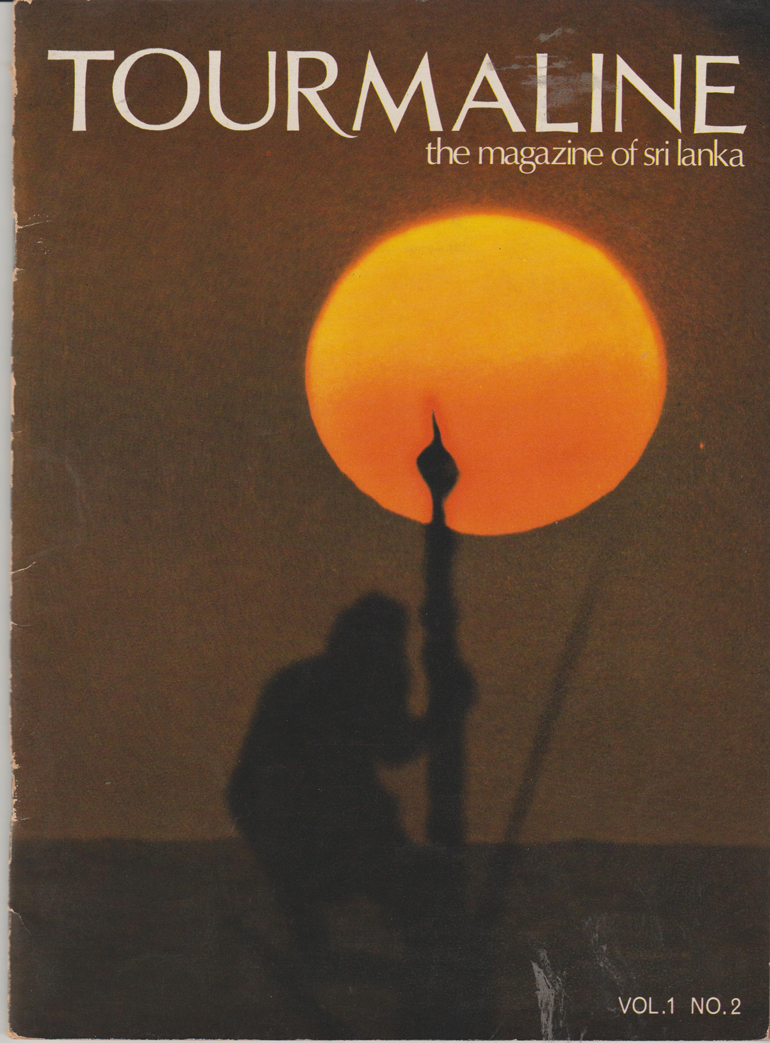 By D.C. Ranatunga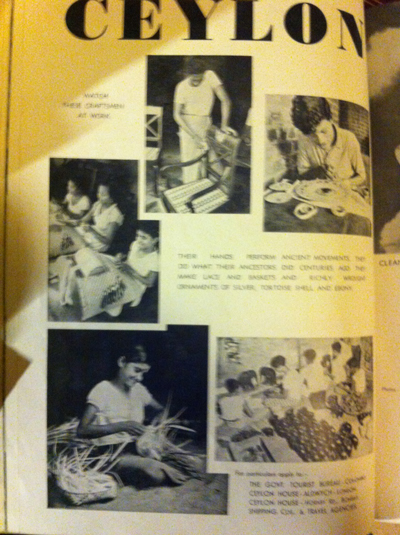 When I read recently about Sri Lanka Tourism celebrating its 50th anniversary, I was a bit puzzled. The old magazines dating back to the 1930s carried material promoting tourism in the country.

The Ceylon Tourist Bureau had been in existence from the days of the British administration to promote tourism. After Independence the subject of tourism was under the Ministry of Trade and Commerce. Richard Gotabhaya (RG) Senanayake was the Minister in the 1952 Dudley Senanayake Cabinet.

It was only when I received the Stamp Bulletin on the release of the 'Sri Lanka Tourism – 50th Anniversary' stamp on 27 May 2016 that I got a clear idea of what it meant. It commemorated the establishment of the Ceylon Tourist Board on 2 May 1966.

The day marked the official commencement of "planned tourism development of Sri Lanka". It was also "the moment which introduced the regulatory framework in tourism which paved the way to the development of tourism facilities and service as well as promotions which were initiated by the national body," the bulletin stated.

One can possibly argue whether there was no framework at all for promoting tourism all those years prior to 1966 although Sri Lanka was always a popular tourist destination. Of course, the counter argument would be that there was no "regulatory framework". Whatever that may be, in the early days the money spent on tourist promotion would have been pretty low compared to what is being spent today.

Looking back at 1930s, in the absence of hotels in the outstations except for a handful of big towns like Kandy and Galle, rest houses, mainly run by local authorities, provided accommodation both for local and foreign tourists. The Tourist Bureau publicised these, particularly the better ones in strategic locations, as places to stay.

In the limited media options available, the Tourist Bureau promoted key places to visit highlighting what would be of interest to tourists in those places. Naturally the ancient cities of Anuradhapura and Polonnaruwa were on top of the list with the colossal Buddhist stupas, sculptures and palaces dating back to several centuries.

The Bureau featured traditional arts and crafts, and pageants like the Kandy Perahera. I somehow didn't find the beaches being advertised. It was more or less solely the print media that was available for publicity. Possibly the only quality journal at the time was 'The Observer Pictorial', soon to be followed by the Times of Ceylon Annual.

Both used art paper but hardly any colour photographs. Facilities were so limited. Yet the quality of the black and white photographs was very good. Apart from the advertisements of the Tourist Bureau, the well-documented articles by prominent writers with photographs by the topmost photographers provided ample material to draw in tourists.

'A maiden decked with jewels'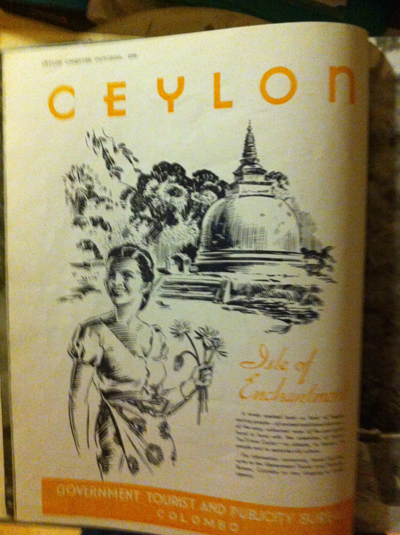 The 1938 Observer Pictorial carried four pages of advertisements under the theme 'CEYLON'. Of the four pages, a double-page spread boosted the cool climes and ancient cities under the title 'Like a maiden….decked with jewels'.

"An entrancing panorama…lofty mountains covered by luxuriant forests…bright with the foliage of perpetual spring….." said the text alongside pictures of a mountain range, a park and the Kandy lake.

The page with Thuparama and a guard stone ('mura gala') from Anuradhapura and Lankatilaka vihara from Polonnaruwa had the text – "…Poems in stone, imperishable reminders of a splendour two thousand years old. Mighty images of Buddha. Dagobas. Guardstones carved with columns, moonstones…..deathless pages from our island history."

The other page was an invitation to 'Watch the craftsmen at work'. "Their hands perform ancient movements. They did what their ancestors did centuries ago. They make lace and baskets and richly wrought ornaments of silver, tortoise shell and ebony."

One page featured the Negombo, Ambalangoda, Kaduwela and Hanwella rest houses.

The readers were invited to ask for more particulars from the Govt. Tourist Bureau – Colombo, Ceylon House, Aldwych – London, Ceylon House, Hornsby Road – Bombay, shipping companies and travel agents.

The 'Ceylon' campaign continued and the following year (1939) under 'The Government Tourist & Publicity Bureau', a full page advertisement publicised the 'Isle of Enchantment', summing up Sri Lanka's main features: "A lovely scented land….a land of happy, smiling people, of ancient traditional dances… of the easy unhurried ways of the past going hand in hand with the amenities of today. You'll love Ceylon – its climate, its beauty, its people and its centuries old culture."

Days of the 'Tourmaline'

Gradually the tourist industry had developed by the time the Ceylon Tourist Board was established in 1966 with more professional travel agents getting into the business. One of the pioneering companies was Ceylon Tours whose founder P.A. Ediriweera's name was synonymous with Sri Lanka's tourism.

The publicity division of the Tourist Board was headed by experienced journalists. One was Neville Weeraratne who moved over from the Observer and when he migrated to Australia (he is now domiciled in Melbourne), Lucien Rajakarunanayke from the Times of Ceylon took over.

One of the main tools of communications used by the Tourist Board was 'Tourmaline', a quarterly magazine which was published in colour. The second issue, of which I have a copy edited by Lucien R, carried some interesting feature articles including one titled 'A land without enemies' by Arthur C Clarke and one on the Vel Festival by Viswa Wigneswaran, then an Attorney-at-Law. 'Ritual paintings of Sri Lanka' was the theme of a pictorial feature of the wok of renowned painter J.E. Sedaraman.

Getting back to 'Sri Lanka Tourism', today four State institutions – Sri Lanka Tourism Development Authority (SLTDA), Sri Lanka Tourism Promotion Bureau (SLTPB), Sri Lanka Institution of Tourism & Hospitality Management (SLTHM) and Sri Lanka Convention Bureau (SLCB) – handle tourism.

Today avenues and opportunities to create awareness are varied and resources are aplenty. It is hoped that Sri Lanka will see an increase of tourists every year. According to available statistics, tourist arrivals in 1966 amounted to 18,969 and had progressed over the five decades rising to eight million in 2015. The income has gone up from $ 1.3 million to an estimated $ 2.9 billion by the end of last year.

Meanwhile, the Sri Lanka Tourist Board Act (1966) was replaced by a new Tourism Act (2005) which came into effect in October 2007.