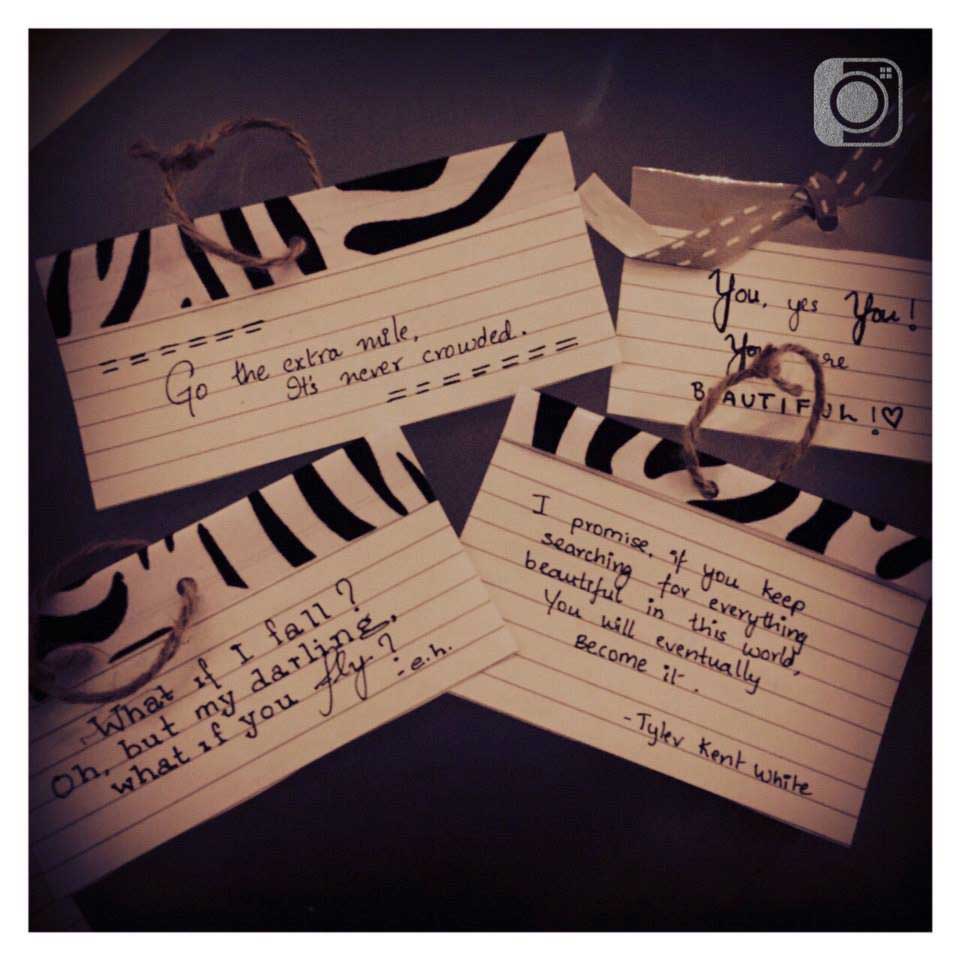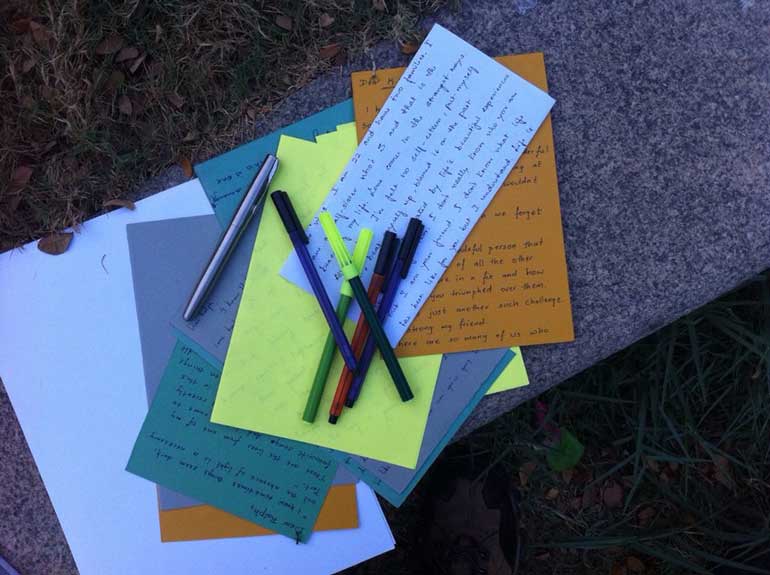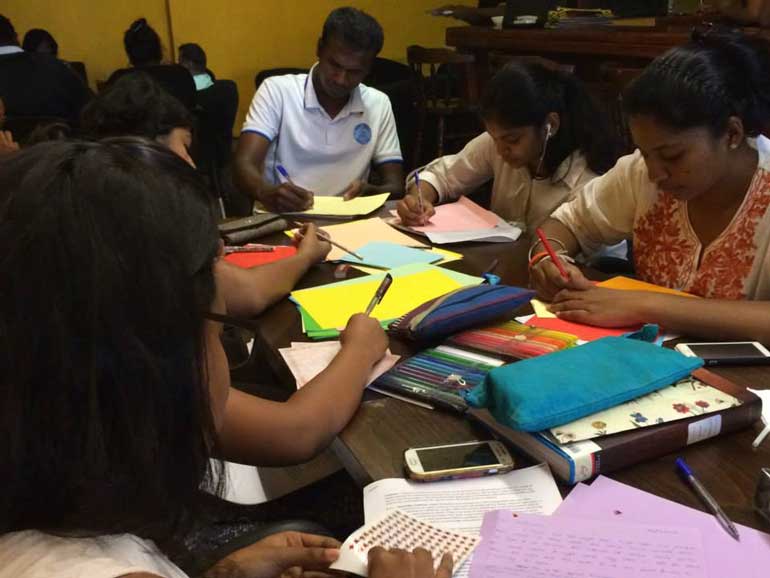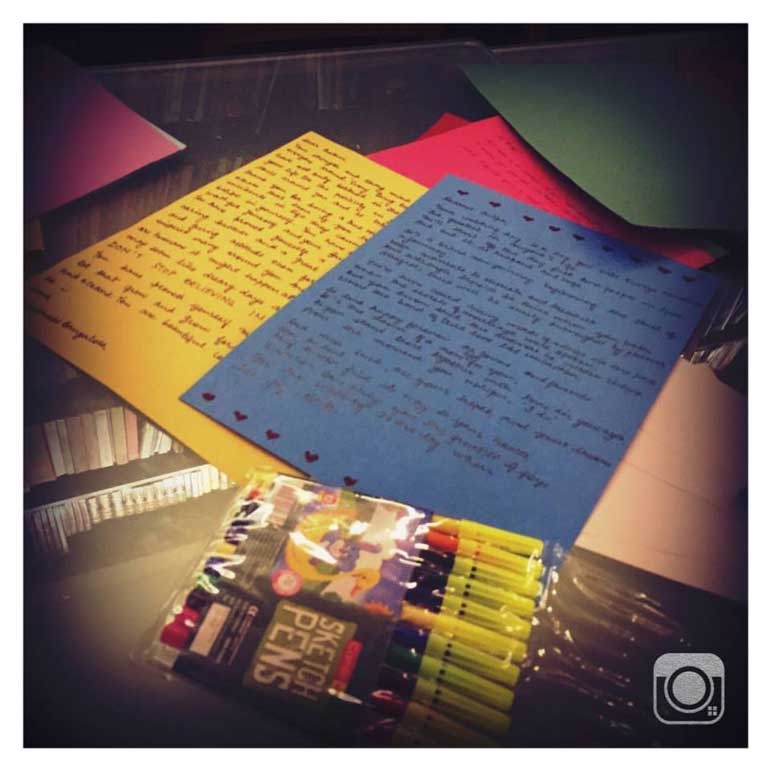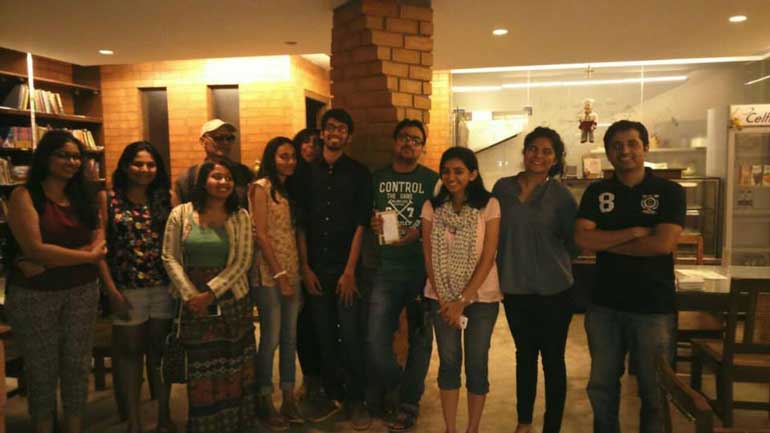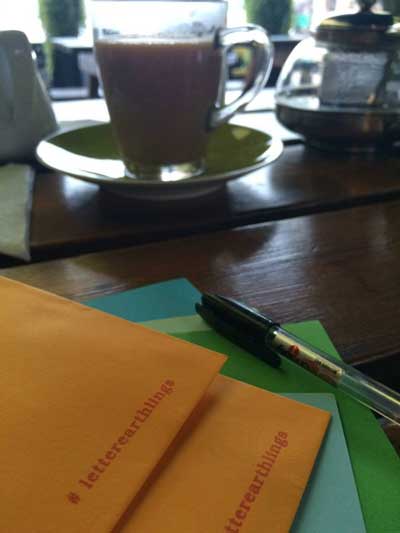 By Sarah Hannan

With the turn of the 21st century and everything and anything becoming digital, a mode of communication too has come to an end. Email and social media has taken over and getting a handwritten letter from a loved one is a rare occurrence. The last letters I wrote go back to year 2000 when my maternal grandfather was alive. Receiving a letter via post with a handwritten name and address would always excite me.

Now, letter writing is making a comeback thanks to a group of friends who call themselves Letter Earthlings. What merely started as a social experiment has now built up some hype and the group meets once a month to exchange letters handwritten with a touch of personalisation. The group meets every last Sunday of the month and has over 500 members on its Facebook page.

The debut letter writing circle gathered on 14 February 2013 in India and has been going strong since. However Letter Earthlings only started official gatherings here in Colombo this year. The circles are taking place in Bangalore, Chennai, Colombo and the U.A.E.



The story behind Letter Earthlings

Nivendra Uduman, the founder of Letter Earthlings, revealed the story behind Letter Earthlings: "I took part in a social experiment carried out by Random Acts of Kindness; for which we had to write anonymous letters of love and leave it at public areas to be picked up by passers-by."

The idea of expanding the habit occurred to Nivendra where he got his friends from his college in Bangalore involved. Letter Earthlings were established and the network got bigger and the group decided to take in requests for letters by anyone interested.

Though the circle in Colombo is small, they exchange at least 60 letters per gathering. The letter writing circle is open for everyone and interested persons could join in. Nivendra plans to expand the habit of letter writing to other parts of Sri Lanka and said that he is looking for interested individuals or groups who could conduct the circles in other cities within Sri Lanka. Kandy and Galle are the main places that he has in mind for now.

Slow down!

Explaining the purpose of implementing Letter Earthlings, Nivendra noted that the main focus was to get people to use pen and paper to write letters rather than sitting in front of a computer and typing emails or compiling a digitised letter. Furthermore, it was to keep the whole idea of snail mail alive to slow down and not be in a hurry to expect a response immediately.

"The idea of slowing down and connecting with you through letter writing is the key focus. When you are typing something, it is a bit different to sitting down and being with yourself; slowing down to physically write a letter."

Writing is very therapeutic, says Nivendra, and letter writing has helped him immensely to slow down and be in the moment. It has been an uplifting personal experience for Nivendra and he hopes that writing letters and receiving letters from people that one is not quite acquainted with can help one relate to their thoughts and how they see life.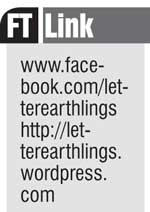 Requesting letters

Letter Earthlings encourages its members to send in requests for letters through its Facebook page, letterearthlings.

The letters can be written in Sinhala, Tamil and English and requests are entertained from all around the world. Letter Earthlings tries to connect people from all walks of lives through this habit. The writer can express their thoughts but Nivendra said that religious and political beliefs are the only areas that are avoided.

The receiver of these letters can express their thoughts on the Facebook page with the tag #LetterEarthlings so that the circle can keep track of the responses. "They can write on our Facebook page mentioning how the letter touched them or how it has helped to change their situation and the way they look at life itself."

The requests are treated with the strictest confidence and the letters are written to an anonymous person who you would connect with by reading their request and their situation in life. "It takes time to get comfortable around the idea of writing or relating to a person you have never met or known. But eventually when you get the hang of it writing letters can become a habit that comes naturally," Nivendra noted.