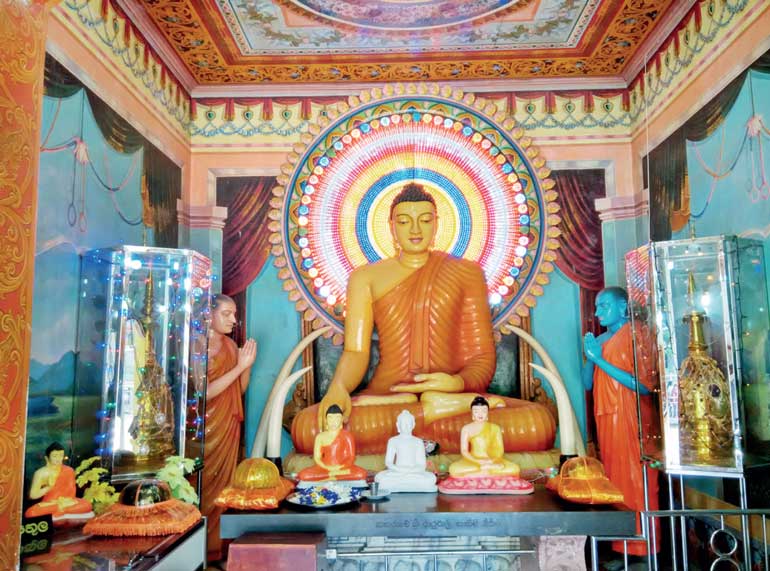 By Sachin Bhandary

'This is a temple which blesses vehicles. What an irony? I have to come here in an old bus braving an eight hour ride,' I murmured to myself.

First look and Kataragama is anything but special. All I could see were rows of shops and restaurants, just like any other small temple town in Sri Lanka or south India. I even asked myself whether it was a worth it to leave friends in Colombo, cancel a trip to Galle for this non-descript village.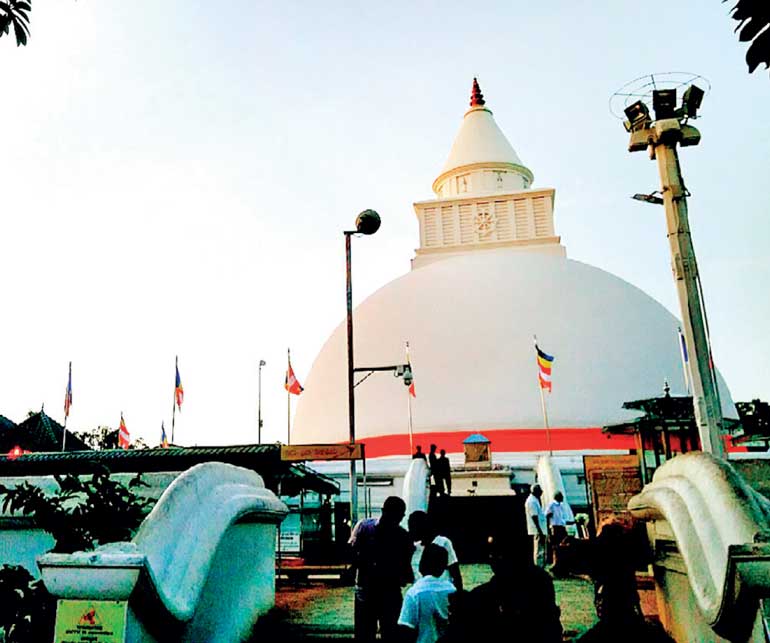 Kataragama is adept at deception. It had more than fair share of positive stories that I was chasing in Sri Lanka. It only reveals itself at the right time. It did not take me long to realise that it was a stroke of great luck that had brought me here. Or maybe it was Skanda's command? The answer to that depends on which side of the belief divide you are on.

'Here the strange and the wondrous and the miraculous fuse incredibly with the cheap and corporeal and material,' writes Maureen Seneviratne in 'Studies in Comparative Religion' about Kataragama. And the place lives up to these inspired words.

As the light fades away I stumble upon the sacred city complex, almost missing its many entrances. If the town had come across as nondescript, the vastness of the sacred city complex was beyond my imagination. A slow river runs through thick woods covered by a large expanse of land that is scattered with shrines – big and small. Even with the disappearing light, it was very clear. This was the playground of the divine. That is just the beginning of the miracle and magic called 'Kataragama'.

I finally meet Skanda, the six-faced and 12-armed Hindu warrior god. He is known by different names Murukan, Karthikeya, Subramanyo and many others. Here he is Kataragama deviyo, the presiding deity of the town, region and probably even the entire island country.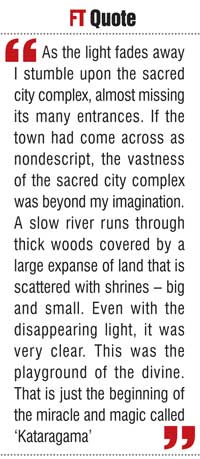 'Well what is so special?' you may enquire. Many Hindu gods go with different names and have superhero like qualities. Skanda does not seem to be an exception to that tradition.

True, but that's where the similarities end as well. Both Kataragama and its presiding deity are unparalleled in what I later understood was syncretism. This word means mixing or fusion of two different kind of religious belief systems into a new system.

'You are Hindu. But you believe in Skanda?' – I was asked innocently by a devotee awaiting his turn to get a glimpse of his guardian god. A normal question you may think, but it quite isn't. Because I am a Hindu and the questioner wasn't. He was a Sinhala Buddhist from a town close by. Skanda is so close to the Buddhists in South Sri Lanka, that it could sometimes takes a reminder that he is a Hindu god as well. For them he is the divine form of King Mahasena.

According to the Sinhala Buddhist belief, he is their guardian and also of the island's dominant religion. No wonder then that the one of the eight saplings of the sacred Bodhi tree is right behind Skanda's kovil. Buddhist monks can be seen praying in Skanda's modest abode. On careful observation it will also be clear that most devotees are Sinhala Buddhists.

Close to this temple is Kiri Vehara, built on the spot where Buddha gave a discourse to King Mahasena.

If the ferocious yet handsome warrior god has not enthralled you yet, then here is another layer to the charming complexity of Kataragama. The sacred city also houses the shrine of Al-Khizr and a mosque which is one of the most important in the country. It is believed that Serendib (Arabic name for Sri Lanka), due to its location, is closest to heaven.

A project called 'I Am – portraits of Sri Lanka's elders in sound and image' makes a beautiful mention of Kataragama. M.H.A Gaffar, the subject, has this to say about this wonderful town: "When people cross the bridge into Kataragama, the divisions of race and creed fade away, and they all worship at the same temples, churches and kovils together."

My friends in Colombo undersold Kataragama and allowed it to overwhelm me. This place isn't just a solitary visit for Kolombians to get Skanda's blessings on purchase of new vehicles. Nor is it a place only defined by Hindu devotion. Tamil Hindus arrive on their knees, mutilate their flesh or walk on hot coals in a bid to please Skanda. It isn't even just the mosque where heaven is the closest. It is also beyond the resting place of the Bodhi tree and the place where Buddha blessed the King.

Kataragama is the more than the sum of all its stories. It is beyond logic and narrow faith. It is a beautiful place on earth, on the banks of the river of gems. It is where people of all faith come together, to celebrate just that – faith. Here, by design or by accident, religion isn't divisive but a tool for inclusion.

This place could have only existed in Serendib – the island of a thousand surprises. Or in positive Sri Lanka. The one I had the opportunity to discover.




(This is the first in a series of 12 positive stories on Sri Lanka by Sachin Bhandary. Sachin quit a successful, decade-long career in public relations to pursue 'The 12 Project'. It involves him travelling to 12 countries and taking a monthly challenge in each one. He recently travelled through Sri Lanka to write positive stories about the country and believes that Sri Lanka has unfortunately been suffering from the war stereotype for way too long. He believes travelling is the best way to learn and wants to encourage more people to take trips with a purpose. When not busy with keeping himself alive, Sachin shares his experiences through these platforms: website – www.theoddtraveller.in; Facebook – https://www.facebook.com/pages/The-Odd-Traveller/777044725674620; Twitter – @theoddtraveller; Instagram – @theoddtraveller. Follow him, he promises to take us on an interesting ride!)