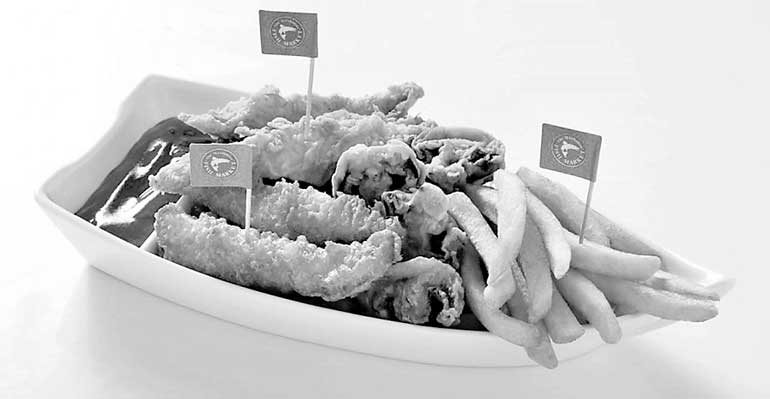 The Manhattan Fish Market is launching its delectable 'Junior Menu' today, Children's Day, 1 October. Children under the ages of 12 years are privy to the delicious and fun menu that will soon be available at just Rs. 490. In addition to the celebrations of the day, with the purchase of a main course, children can indulge in a free Junior Meal!

The sea-perb dishes on the Junior Menu includes the delicious 'Chicky Mac & Cheese', the fun 'Crabby Fish Burger', crunchy chicken nuggets featured in the 'Pirates Surf 'N Turf', a perfect dory fillet with accompaniments in the 'Wacky Dory' and a yummy boat of 'Octo – Ghetti Attack'.

Kids can also choose their favorite beverage of a fruity Water Melon Juice, Pepsi, 7 Up or Gingerbeer to accompany their meal. It's all about children at The Manhattan Fish Market so make sure you dine in and treat your little one with a host of wholesome flavours. Enjoy your weekend and celebrate you child with a delicious meal this 'Children's Day'.

Known far and wide as a place for fine seafood, The Manhattan Fish Market dedicates itself to serving up a storm with its wide variety of American-style seafood choices, in its fun and warm casual dining atmosphere. Diners can call the Rajagiriya outlet on 0112875975 or the Deal Place outlet on 0112301901 to make a reservation.