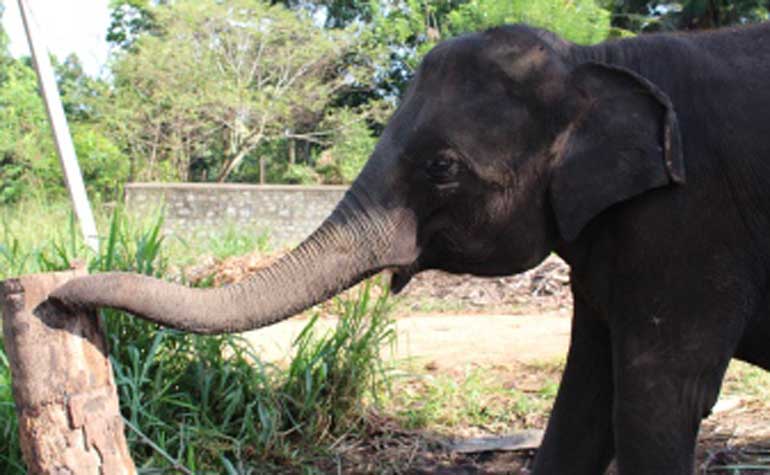 Anjalee
The arrival of Anjalee, the she-elephant gifted by Sri Lanka, at the Auckland zoo created a lot of excitement last week.

It was a long trip for the virtually nine-year-old Anjalee from Pinnawala Elephant Orphanage to the Auckland zoo. She first arrived at the Auckland airport after a 12-hour flight and was immediately flown to Nieu, a nearby island where she was quarantined for three months. At the end of the quarantine, the New Zealand Defence Force flew Anjalee on a C-130 Hercules for the final leg of the trip.

"It's fantastic to finally have Anjalee here in New Zealand," said Auckland Zoo Director Jonathan Wilcken. "Under our elephant team's expert care and management Anjalee has absolutely thrived while in quarantine on Niue, growing in both confidence and size!"

He promised a "wonderful life for Anjalee under our incredible team and a world-leading elephant program". She will have the company of Burma, who arrived from Myanmar 25 years ago. He is 33 years old and was the sole elephant in the zoo.

Playful and inquisitive young elephant

Anjalee's arrival was the culmination of a process that started in 2011 to get down two female elephants from Pinnawala. After the formalities, Auckland Council approved the project when it accepted that it would not cost anything to the taxpayer.

Sir Don McKinnon, Chairman of Regional Facilities Auckland (which manages Auckland Zoo on behalf of Auckland Council), says getting Anjalee to New Zealand has been an outstanding international effort.

The zoo kept track of Anjalee with regular postings on the official website. While in quarantine she was introduced to the readers as a two-metre tall animal weighing 1,700 kg. "Anjalee absolutely loves to dust bathe and get dirty, especially when she's wet from a hose-down or swim. When training, like most elephants including Burma, she is very switched on and clever," the website note said. As for food, she is fond of bananas, watermelon and pineapple and has a big appetite for coconuts, vi (Niuean apple) and coconut palm.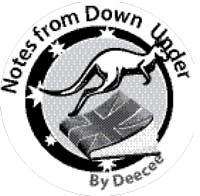 ​​Describing Anjalee as a very playful and inquisitive young elephant, Auckland Zoo's Elephant team leader Andrew Coers who worked closely with Anjalee at Nieu, said that she had "an inner security and independence that is helping immensely in preparing her for her move to Auckland Zoo".

Anjalee's early life


Giving the background to Anjalee's early life, the website said: Anjalee, whose name means "gracious gift", was born in 2006 at Pinnawala Elephant Orphanage, in Sri Lanka.​

Anjalee's mother, a rescued orphan injured in the wild, came to the orphanage with severe injury to her hind leg. This injury meant that she would never have been able to survive back in the wild. Anjalee has been living separated from her mother and in other elephant company for the past three and a half years, due to her mother being bullied out of the main herd.

Auckland Zoo contributes over $1 million a year to help protect and conserve wildlife in the wild - including Asian elephants in Sri Lanka, Nepal and Sumatra.