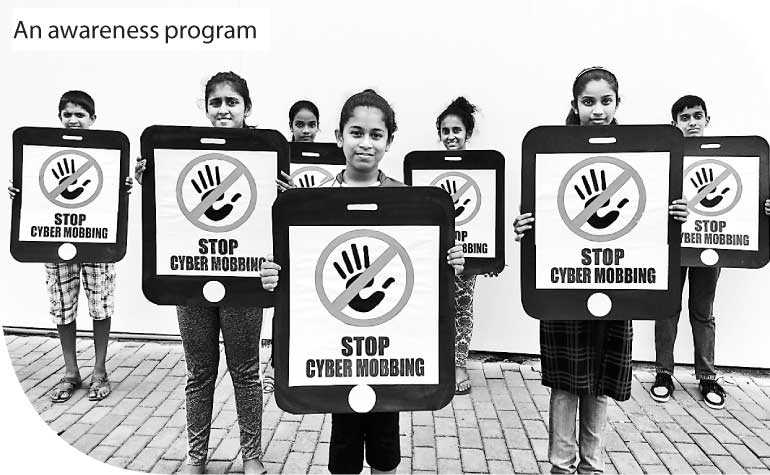 What the world needs now is love, sweet love

It's the only thing that there's just too little of

What the world needs now is love, sweet love,

No not just for some but for everyone

These are the immortal words of Jackie De Shannon, with which Dishan De Silva, the Main Advisor of Voice for Voiceless Foundation, couldn't agree more.

"Sri Lanka today is at a crossroads, with racial and ethnic tensions continuously simmering under the surface. There is an urgent need for the people of the country to come together, as one nation, as people bound by love, kindness and a desire to help each other, if we are to succeed and move forward as a country," Dishan stresses. "As Sri Lankans, we need to start seeing people not based on their race or religion, but rather as Sri Lankans. If we can get that one fundamental right, there is so much that we can achieve for our nation."

Dishan is an ardent advocate of the role that families play in moulding the citizens of tomorrow. Stressing on the enormous positive impact that a strong family unit can have, he urges parents to focus on raising kind and thoughtful children rather than aiming only for success. Rather than urging children to aim for a successful career, material wealth and powerful positions, parents need to encourage children to be kind and thoughtful, to seek out those in need, to share their fortune with others and spread joy. "Success at the expense of character is failure," he expounds.

Making a positive impact isn't hard to do. Charity comes in many ways big and small, and every human being is capable of charity. If each of us does what we can to make the world a better place, together, we can achieve much, he asserts.


Voice for the Voiceless Foundation
Voice for the Voiceless Foundation is a pioneering organisation that seeks to educate and empower marginalised and vulnerable sectors of Sri Lanka's society. Since its establishment in 2014, the Foundation has achieved much in terms of tangible results, offering a safe haven for hundreds of women, youth and children while also striving to empower and educate those they reach, in a bid to ensure sustainable and growing benefits both to the beneficiaries and the community at large.

The Foundation's Director Moses Akash is a passionate advocate of not just helping those in need, but ensuring they uplift their lives by offering them the skills training, support and opportunities they need to ensure they are able to not only secure employment but also to enable personal growth and development.

"As an organisation, we are truly committed to our vision of being a voice for the voiceless, and our mission of raising awareness and bringing hope to the hopeless by facilitating a series of associated advocacy initiatives," said Akash.

Among the Voice Foundation's many projects, the Children's Safe House is a standout initiative. The Safe House provides shelter for children of single and widowed mothers free of charge. This enables the mothers to go out and seek employment, secure in the knowledge that their children are being cared for in a safe and loving environment.

"We identified that the reason most newly-single mothers are unable to provide for their families is the lack of childcare while they are in employment. The safe house offers these women an opportunity to get back on their feet and provide for their families, rather than relying on handouts," Akash explains.


Bethany Training Institution
Being in a position of leadership is a powerful responsibility. Leaders, whether in government, education, society, religion, etc. are tasked with the heavy burden of moulding future generations, demonstrating and teaching the values, ethics and morals that are needed to ensure a better world for all.

"Too often today however, we find leaders in powerful positions who are unable to provide effective guidance and leadership due to in exposure to proper values, ethics and personal failings in character," says Harsha Rajapakshe, Main Coordinator of the BTI.

Harsha's mandate at the recently-established BTI is to provide today's youth with the opportunity to reach for bigger and better lives through emphasising the importance of guiding them towards personal growth, character development and effective leadership qualities.

"For those children who do not excel in the traditional education system of rote learning, there is little room for discovering themselves or their intended purpose in life. BTI's aim is to give high school drop outs and youth who have lacked the opportunity to enter mainstream education, the chance to rebuild their lives.

"Bill Gates, Mark Zuckerberg, even Einstein, were all high-school or college dropouts, who went on to change the world. Your past experience is not a measure of your future success. At BTI we hope to provide the opportunity for every child to reach his or her potential, regardless of their educational or financial situation," Harsha stresses.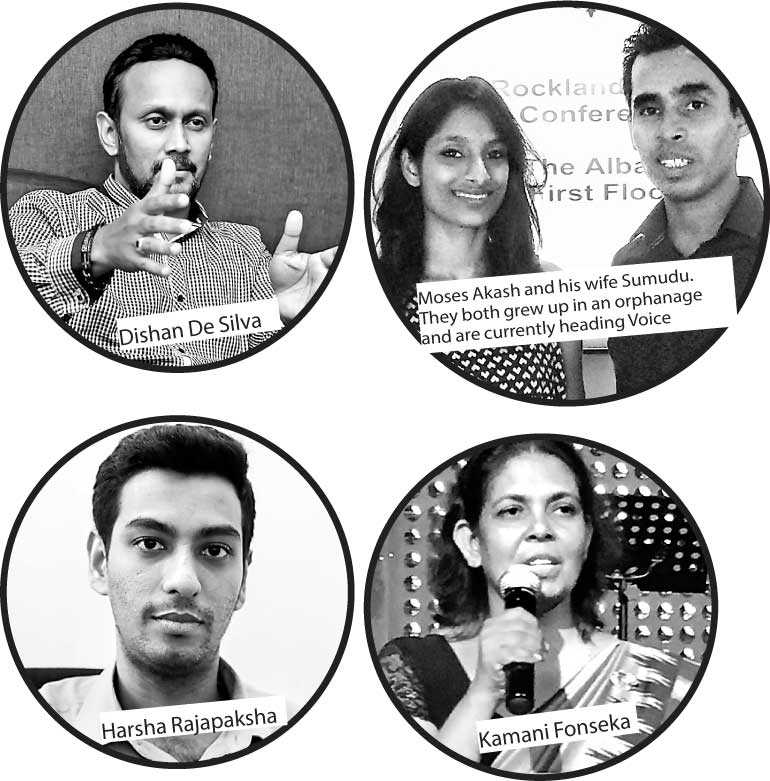 Voice Activity Centre Batticaloa
In collaboration with the Bethany Training Institute, plans are already in the pipeline for the second institute in Batticaloa. The activity centre aims to provide Government certified skills training and empowerment opportunities to school dropouts, while also offering higher level skills training to youth in order to enable them to secure employment as well as advance in their current careers and discover different paths in life.

The Foundation has also secured a land to build a proposed 200 student strong international curriculum primary school in Batticaloa. With the plans for the school building finalised, Voice is currently seeking financial contributions to make this vision a reality.


The Good Hope Project
The Good Hope Project is yet another innovative venture, under which the Foundation has established an empowerment centre for widows and single parents. A sewing training and employment centre has been established to provide training in sewing skills, followed by employment opportunities for the trainees. The centre will train employees to turn out stitched items such as bed sheets and pillowcases, which will be sold at social enterprise centres such as the Good Market, as well as local retail outlets.

"The proceeds will be shared among the employees, providing them with a stable income. We urge the public to purchase these products as their purchase will not only provide them with beautifully turned out bed linen, but also support widows and single mothers by contributing towards their financial empowerment," Akash added.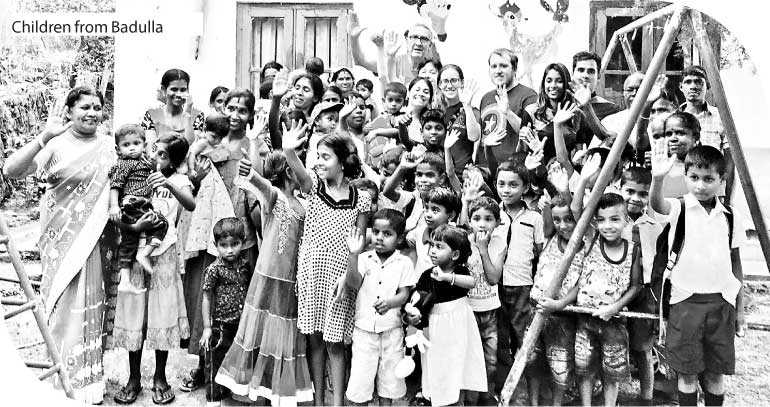 How it all works
"Voice has been extremely fortunate in being able to secure donations within days for any of our projects, big or small. We work in partnership with a number of organisations, and we are also supported by all walks of community, regardless of race, ethnicity or religion, and this has been our strength and what a large part of our success is due to. Our approach is based on Christian values, but our work aims to benefit those from all faiths and walks of life," said Akash.

The Voice Foundation provides assistance and relief in key areas including shelter, education, employment and skills training, relief and rehabilitation and social advocacy. To get involved or donate, please contact Akash on +94772512374 or see website www.vforv.org.