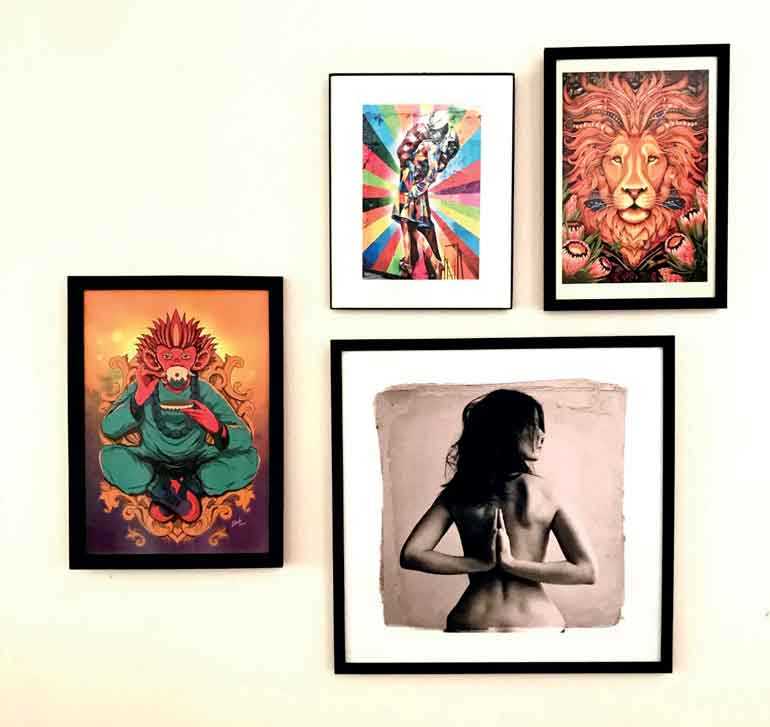 ---
By Shailendree Wickrama Adittiya
---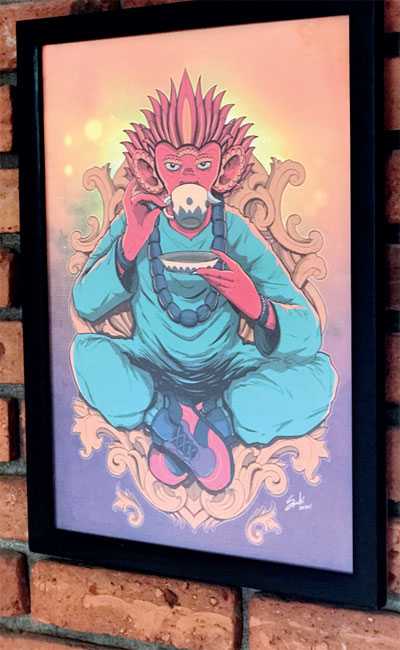 Sri Lanka does not have a shortage of artists and the work created by local artists ranges from traditional to modern to experimental styles. Digital art and graphic novels are also gaining popularity in the country and several local artists have gone on to receive international acclaim as well.

In recent times, social media has made it easier for artists to share their work but this has its advantages as well as its disadvantages. In addition to this, it can be argued that the country lacks sufficient platforms and outlets to discover artists and their work and purchase art in a convenient manner. This especially applies to digital platforms, which have increased in number during the past year.

Urban.lk recognised the need for such a platform and introduced The Gallery on 14 March. "The Gallery is a space where art lovers can have the opportunity to discover the many talented Sri Lankan artists and their works," is how Urban.lk Director Operations Kalana Muthumuni described the space.

"We are simply a bridge that connects the artists and aesthetes together in an environment that encourages people to discover the talent within the country and hopefully take home a meaningful piece of art that adds value to their home," he went on to say.

With The Gallery, collaborating artists can exhibit and commercialise their work easily without worrying about the logistics. This is because Urban.lk mounts the art on to a high quality frame and safely delivers it to the customer upon purchase.

While The Gallery is their latest initiative, Urban.lk has been around since 2016. The premium online store provides customers with 100% authentic products that range from electronics and gadgets to lifestyle and clothing. Urban.lk also guarantees on time delivery and unparalleled customer service.

"We are one of the best rated online stores in the country and John Keells Holdings has come onboard as a shareholder as well," Urban.lk CEO Malinda Muthumuni said, adding that Urban.lk has been on a path to revolutionise the e-commerce experience in the country since its inception. At first glance, Urban.lk comes across as the ideal platform for tech products and gadgets. However, as mentioned above, they have several other products as well. With The Gallery, the online store can cater to a growing demand for art and photography in the country.



"Our country is filled to the brim with unrelenting talent that is waiting to be discovered. We saw a gap that needed to be closed by creating a platform where artists and photographers have the opportunity to exhibit their work and the Sri Lankan consumers have access to these brilliant works of art," Malinda Muthumuni said.

He stressed that, with this platform, the artist can focus on creating masterpieces and have Urban.lk handle the marketing, printing, framing, and the delivery.

This addresses one of the main challenges artists face. Creating works of art is a task in itself, but the responsibility of promoting their work, finding customers, packaging art work, and ensuring safe delivery can cost the artist in terms of both time and money.

With Urban.lk, artists can focus more on their craft and leave the logistics of packaging and delivery to an experienced team.

In addition to this, The Gallery is bound to play an important role in the discovery of new artists. The lack of necessary platforms can limit artists to small circles and prevent them from achieving the recognition they deserve.

"Platforms like these create fair opportunities for artists who are often left undiscovered," Kalana Muthumuni said, adding that our culture is rich and, historically, Sri Lankans have always been drawn to art in many different forms. "With changing times, the style of creating may have changed, but the love for it is still the same," he went on to say.

At present, The Gallery features several aspiring local artists and their digital art and photographs. Framed prints can be purchased through Urban.lk with no hassle whatsoever and The Gallery features work by Nelluma, Dillon Photography, Ranmith Welikala, and Nudleface.

The Gallery also features several pieces by Sachi Ediriweera, the writer and artist of Lionborn, the first English language graphic novel produced by a Sri Lankan.

According to Malinda Muthumuni, the response to The Gallery has been phenomenal. "The most thrilling part is that we have been contacted by many local artists who are eager to get on board as well. This has been our goal all along and we are currently working on getting their work added to The Gallery as soon as possible," he said.

While The Gallery already carries several pieces of art and photography, they will be making additions to the collection in the future.

"The next step for the platform is to carry canvas paintings. We will be adding these in the coming weeks," Kalana Muthumuni said. This would expand the opportunity afforded to artists in Sri Lanka and give customers the option of digital art as well as canvas paintings.

According to Muthumuni, Urban.lk also plans to provide the artist the ability to reach international audiences through the platform.