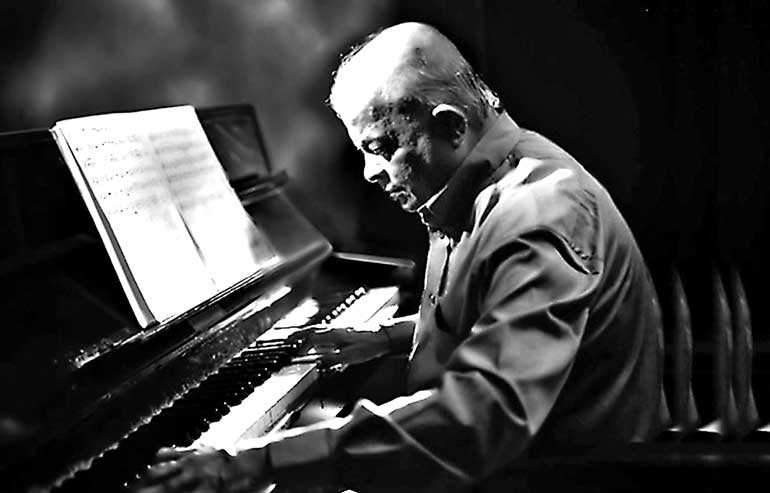 Ten years ago the much-loved, highly talented, innovative musician Premasiri Khemadasa passed away, leaving a big void in Sri Lanka's music scene.

'Master' – as everybody preferred to call him – was so clever and introduced the Sri Lankan music lovers to the different forms of music in the Western world. He did so by introducing those forms – the opera, cantata, symphony – in the local idiom. Not only was he bold enough to produce these but he did so in a manner they were not rejected by the local music fans.

I distinctly remember our first meeting when a young man hurriedly walked into the Sunday Observer features room. That was exactly 52 years ago – late October 1966. I used to write the Arts column in the paper giving priority to the local performing arts.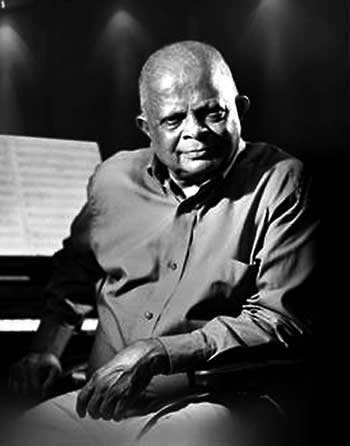 Khemadasa came to tell me about the symphony he was producing – 'The Sea' – on the hard life of the fisher folk. By then he had produced 'Beri Sil' (1960), 'Kele Mal' (1962) and 'Sinhala Avurudda' (1966).

He paid homage to his mother through his symphony 'Mother of my Time' (she died a few days prior to the opening night at the age of 93) when he expressed a son's feelings for the mother and proclaimed his hopes for the future. Khemadasa conducted a 50-member orchestra led by Douglas Ferdinand which included a world renowned Soviet violinist Professor Ambrtzymyan.

The music he composed for films, dramas and teledramas had a freshness and a distinctive difference from others. To quote a few examples: His creation 'Sulang Kurullo' in K. A. W. Perera's film 'Senasuma Kothandda' (1966) set a new trend in film songs. His theme music in Lester James Pieris' 'Golu Hadawatha' (1968) was a classic creation portraying the yearnings of two hearts that could not express their love.



In Dharmasiri Bandaranayake's film 'Thunveni Yamaya' (1983) Khemadasa made the age-old rhythms of our heritage re-echo. His music in Ranjit Dharamkirti's stage drama, 'Angara Ganga Gala Basee' (1978) was considered a turning point in the use of music in theatre. He set a new trend in teledrama music in Jayantha Chandrasiri's teledrama 'Dandubasnamanaya'.

Some film directors and drama producers could not do without the Master to handle the music in their productions. Dharmasena Pathiraja relied on him to provide something different. After 40 years the music and songs in Pathi's 'Bambaru Avith' (1978) are still being talked about. He composed music for all Jayantha C's stage dramas. There were several others who relied on him.

Picking up youngsters – both male and female – from remote areas and training their voices was a great contribution he made to the hidden talent in Sri Lanka. Every time we met he told me that was his greatest satisfaction. "Some of them are fit to sing at the Sydney Opera House," he said.

They owed him so much that at his funeral at Independence Square the students sang excerpts from the opera 'Pirinivan Mangalyaya' with tears flowing down their cheeks.

Khemadasa never found excuses that there was no proper place for rehearsals. I have watched him having training sessions in the open garage area at the BMICH vehicle park. Sounds of vehicles was a disturbance. He did not care. At least there was a shelter over the heads.

Whenever he was not happy with the response from the trainees, he would shout and walk out. I still picture how he throws out the slippers and moves away. The students are silent. After a few minutes he would calm down and come back. Rehearsals are resumed. After weeks of hard work the end result would be a masterpiece.

Apart from the trained lot, he has left behind a highly-talented daughter to continue the tradition. The father sent daughter Gayathri to Prague to study music when she was quite young and she has made full use of is. She now follows the father's path and has already shown her capabilities.

Paying tribute to the father on his 10th death anniversary, she presented the concert 'Obama Maada Viya' at the BMICH earlier this week. His death anniversary was on the 24 October.

This is just a glimpse of his achievements. Much more can be written.