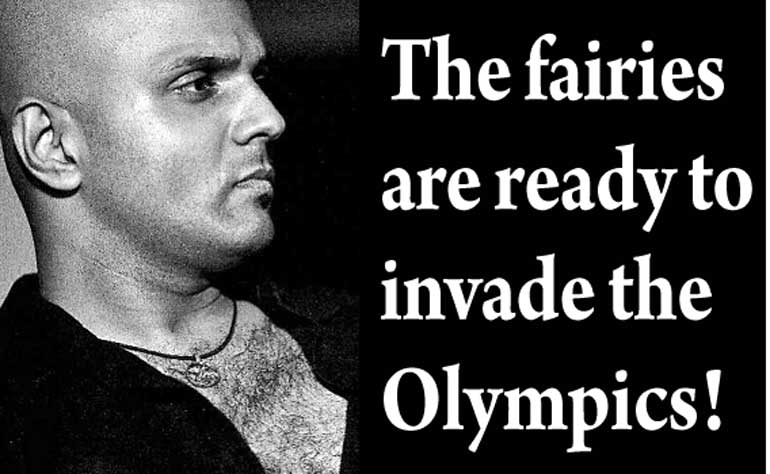 Theatre lovers are in for a truly magical experience! The wild fairies of CentreStage Productions are back to tickle, tease and titillate audiences at 'Pyramus & Thisby,' Jehan Aloysius' hilarious adaptation of Shakespeare's 'A Midsummer Night's Dream'.

These mischievous fairies are busily preparing for their spectacular shows at the eighth Theatre Olympics, which is to be held in India for the first time.

The Theatre Olympics, a multi-city and multi-production event, is considered to be one of the largest international theatre festivals in the world. Enthusiasts, artists and practitioners from all around the world are visiting India for a mind-blowing theatre experience.

'Pyramus & Thisby' is a magical blend of Shakespeare's verse, exciting dance and music from low-country Sri Lanka. The play boasts a stellar cast of prominent English theatre personalities as well as professional dancers, acrobats and musicians.

Jehan Aloysius, the show's creator states: "The first five runs of 'Pyramus & Thisby' were a phenomenal success. The cast had worked so hard through months of gruelling pre-work and rehearsals devising the show at workshops, while also learning acrobatics and various styles of Eastern dance. It was humbling that the audiences were unanimous in their appreciation of the work that had gone into the show."

The plot revolves around a group of artisans, headed by Quince, as they rehearse a play titled 'Pyramus & Thisby' in the forest. A battle between the armies of the Fairy King and Queen over the mystical Indian boy, and the machinations of the mischievous 'Puck', lead to chaos in the human world.

Meanwhile, 'Bottom', the weaver, becomes the unwitting victim of a magical transformation which leads him into the arms of the mesmerised Fairy Queen. In all this mayhem, the artisans wonder if they will ever be able to stage their tragicomedy – 'Pyramus & Thisby'!

The cast features Jehan Aloysius as Bottom the weaver, supported by Dion Nanayakkara, Kavishka Perera, Dushyantha Hettiarachchi, Harshana Rathnayaka, Prabhath Devindra, Roshni Guneratne and Upekha Daniel in the lead roles. The show's lighting is by Thushan Dias.

This wonderful magi-comedy will be staged at Delhi and Kolkata on 11 and 13 March respectively. Learn more about the production from their Facebook page – Pyramus & Thisby – A Magi-Comedy by Jehan Aloysious.