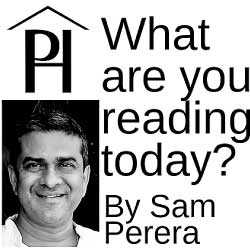 For those of us who live in the capital city, life has become so hectic that we can do little else besides the daily trek to work and back – and if we're lucky, we squeeze in a little time to visit friends.

For better or for worse, Colombo is such a vibrant city, that change is a constant, ensuring that a quarter you don't visit often will be almost unrecognisable in a short span of time. And yet, it is a city worth discovering – not just for its multicultural restaurant scene, but for the architecture of its historical buildings.

On weekends, commerce and administration slow down, and the traffic eases off making this the best time to explore the city and take in the sights. Colombo's monuments and buildings are not as old as those of the ruined cities, and only date back to colonial times, but they have the advantage of still standing while being fairly easily accessible.

In the manner of evolving cities, new buildings came up on older sites, and continue doing so even today. Much of our heritage is undervalued and keeps slipping into the past in the name of progress. Before everything becomes a hazy memory, arm yourself with Philippe Fabry's guide to Colombo and set off on a voyage of discovery you won't regret.

Fabry himself is the last of the adventurers and has trekked through Africa and Asia – notably Afghanistan, Baluchistan, Pakistan, Central Asia and Tibet. He has written many books on his travels, and collaborated on documentary films about the region. When the devastating tsunami hit the shores of Lanka, he stayed on with his family, and raised funds to build a multicultural village in the south.

He published a series of easy-to-navigate guide books – Jaffna, Anuradhapura and COLOMBO, all presenting a simple overview of the location, with almost minimal description. Each attraction in these guide books – and the COLOMBO edition lists 66 – detail GPS readings for those who hate asking directions from random passers-by.

Pettah and the Fort have a high density of temples, churches, kovils and mosques, which given that they are not privately owned have managed to remain standing.

On the secular side, the Khan Clock Tower which marks the entry to Pettah stands on a Jesuit church cite dating to 1602; the Maritime Museum with its double-vaulted roof was built by the Dutch in 1676; the Dutch Hospital compound, which is now a swank dining and shopping area, dates back to 1616.

With a formal walkway that was declared open in 1859, Galle Face Green, which provides a recreational space for millions of city dwellers, is fast being overshadowed by the land grab of the port city – so, grab an ice cream and enjoy the sea breeze while you can.

A little further afield, the second Governor of Colonial Ceylon, Governor Thomas Maitland, in 1806 built himself a mansion which now houses the beautiful Mount Lavinia Hotel, a dozen years before the Kandyan capitulation of 1818.

Did you know that Sri Dipaduttamarama or the Thai Temple (GPS 06˚ 57.04; 79˚ 51.45 – a place I am yet to visit) is where Vesak Poya was first declared a holiday and the five-colour Buddhist flag flew for the first time?

Did you know that Saint Lucy is the patron saint of Colombo, or that St. Lucia's Cathedral was modelled after St. Peter's Cathedral in Rome?

Or that the design of our iconic Town Hall which is reminiscent of the White House in Washington DC, harks back, according to Fabry, to the style Christopher Wren used in St. Paul's Cathedral in London?

No? Then, as I said before, grab this guide book and head out on a little adventure rediscovering Colombo.
(Sam Perera is a partner of the Perera-Hussein Publishing House which publishes culturally relevant stories by emerging and established Lankan and regional authors – for a primarily Lankan audience. Ph books are available everywhere books are sold and through www.pererahussein.com.)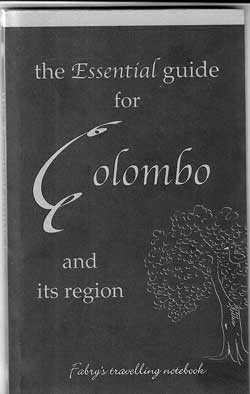 ---
The essential guide for COLOMBO and its region – travel

By Philippe Fabry

Viator Publications, Rs. 950

Available in all bookshops from Barefoot to Vijitha Yapa and www.pererahussein.com
---