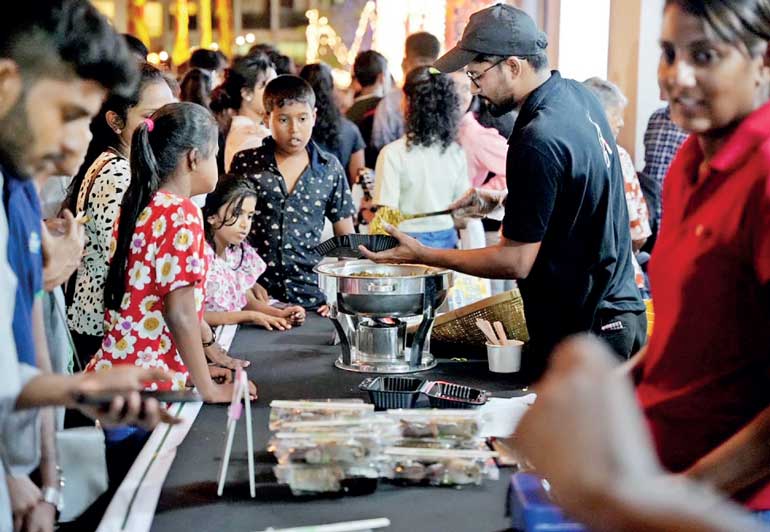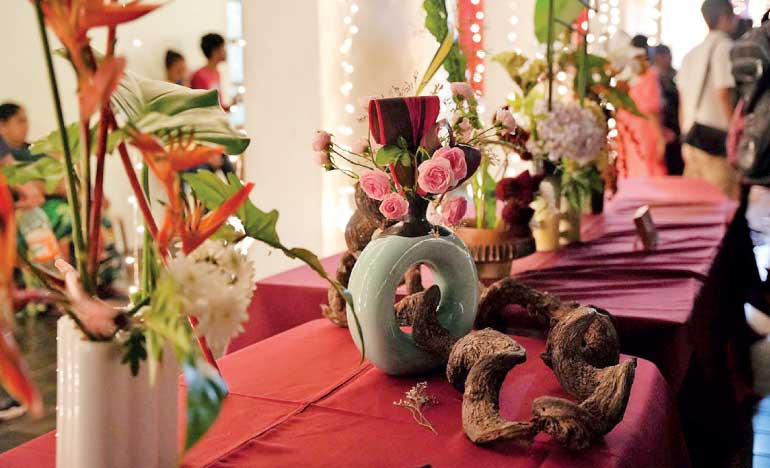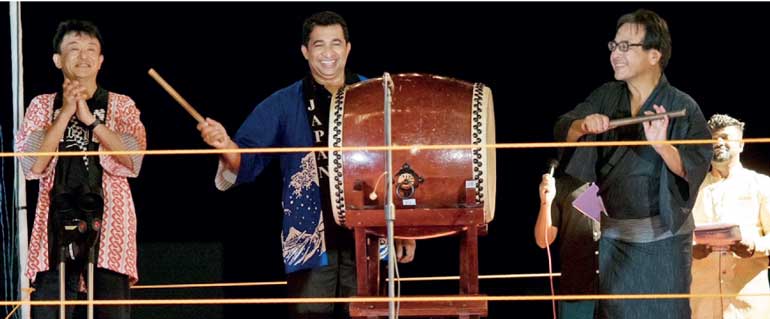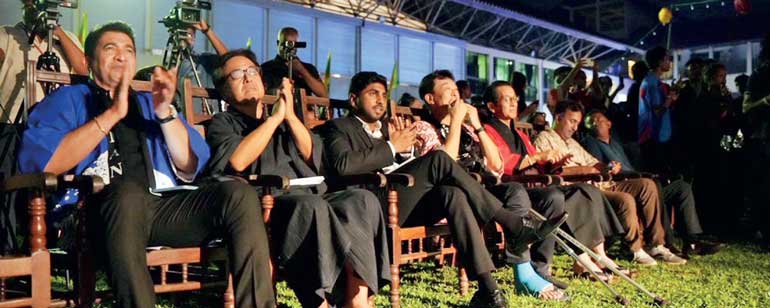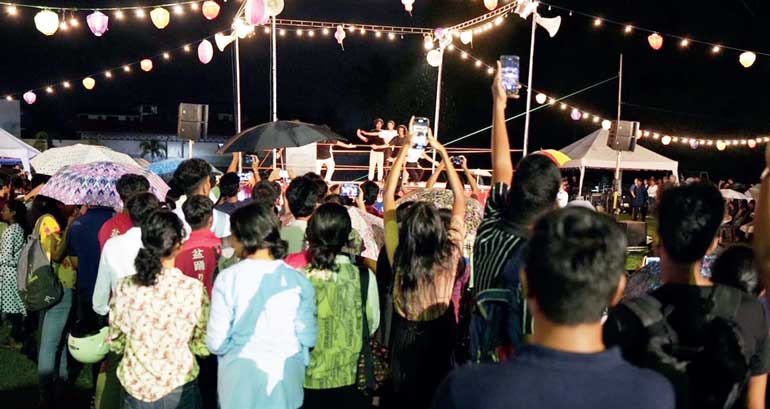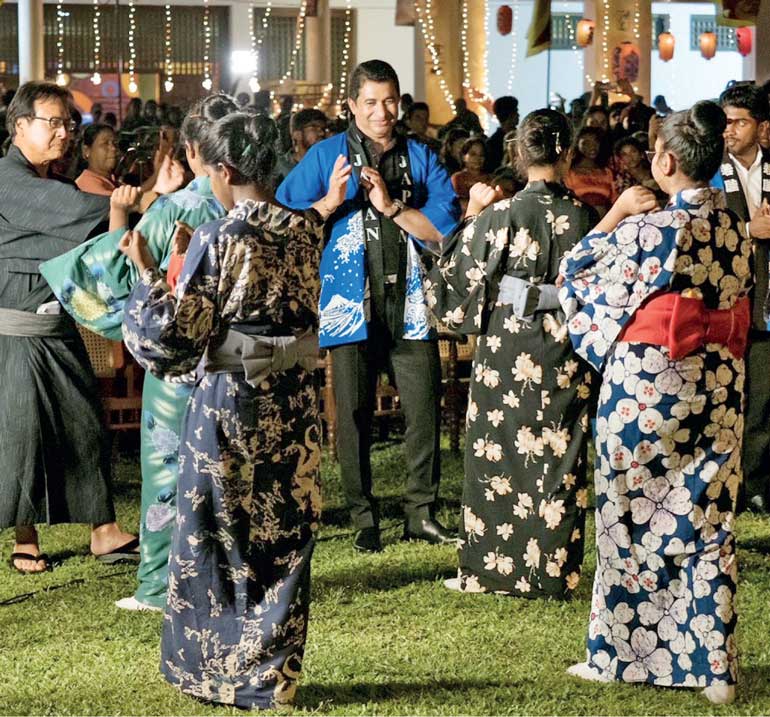 In a collaborative effort between the National Youth Services Council (NYSC), Japanese Solidarity Association (JSA), and the Embassy of Japan, the Bon Odori Festival 2023 unfolded its cultural splendour at the NYSC premises in Maharagama.

Rooted in the Japanese tradition of welcoming and bidding farewell to ancestral spirits, Bon Odori festival stands as a cornerstone of Japanese cultural heritage. This year's event showcased an array of performances and activities, bringing together the rich tapestry of Japanese and Sri Lankan traditions.

The highlight of the festival was the enchanting Bon Odori dance, gracefully presented by the students of the Japanese School in Colombo and Lanka Nippon BizTech Institute (LNBTI) to the popular Bon Odori songs Tokyo Ondo and Tanko Bushi. The rhythmic beats of traditional drums (Wadaiko) and captivating Japanese dance (Yosakoi Soran) performances by the Japanese School students and Wadaiko, dance and Karate performances by the talented NYSC students added a mesmerising touch to the cultural celebration.

The event witnessed distinguished guests, including Minister of Youth and Sports Roshan Ranasinghe, Ambassador of Japan to Sri Lanka Mizukoshi Hideaki, NYSC Chairman Pasindu Gunaratne, and JSA President Hotta Mikinaga. Their presence added prestige to the festival, symbolising the strong cultural ties between Japan and Sri Lanka.

Despite the anticipated inclement weather, an overwhelming crowd of both Sri Lankan and Japanese nationals attended this year's Bon Odori Festival, marking a significant increase from the previous year and shaking off major rainfall. Attendees immersed themselves in the joyous atmosphere, participating in the dances, applauding the performances, and savoring delectable Japanese cuisine from stalls featuring Nihonbashi, Ginza Hohsen, Kuuraku, The Sushi Bar Samurai, Shikisen, Yamato, NYSC cooking class, and various other Sri Lankan restaurants.

The success of the Bon Odori Festival 2023 underscored the enduring cultural exchange between Japan and Sri Lanka, fostering mutual understanding and appreciation. The organisers expressed gratitude to all participants, sponsors, and attendees for making this cultural celebration a resounding success.