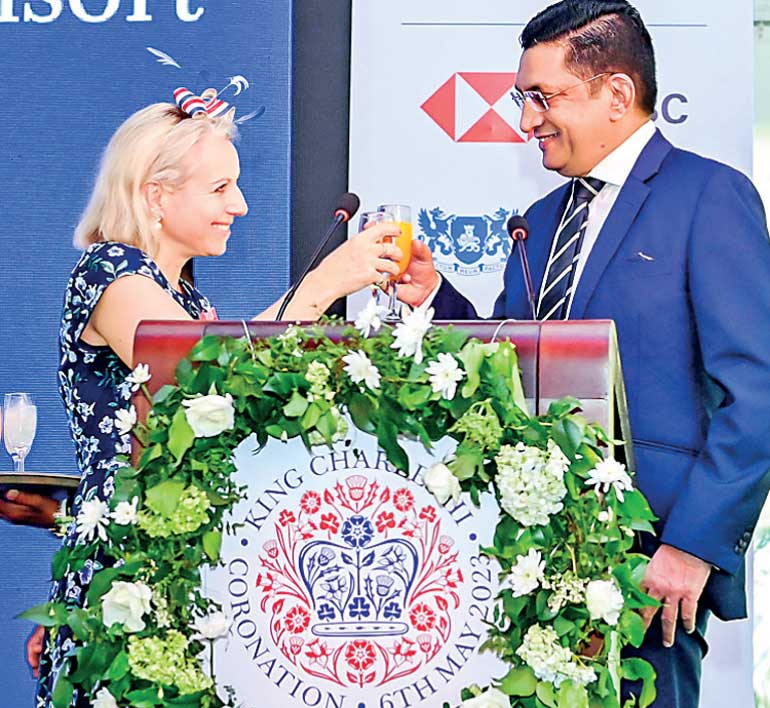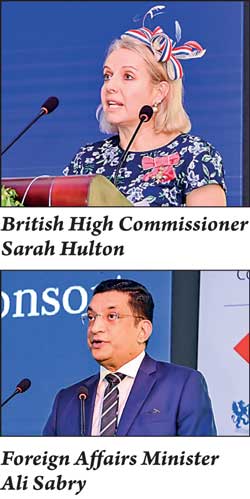 British High Commissioner Sarah Hulton on 6 May hosted an event to mark the coronation of Their Majesties the King and Queen Consort.
During her remarks, the High Commissioner spoke about His Majesty's life of service and his respect for different faiths and communities, championing many social and environmental causes as well as founding many charities. She reflected on the historic 75th year of UK-Sri Lanka relations, and the UK's partnership and support to Sri Lanka across a range of sectors.

Foreign Minister Ali Sabry attended the event as Chief Guest, and offered his congratulations to the UK on the occasion, and shared reflections on the bilateral relationship.

During the event, guests watched the coronation ceremony live on screen. Sri Lanka's Soul Sounds Academy performed 'God Save the King'. The choir also featured in a virtual choir performance by Commonwealth countries at a concert at Windsor Castle the following day.

The event was sponsored by HSBC, LSEG, Access Motors, De La Rue, and Finlays.

His Majesty the King became heir-apparent at just three years old, making him Britain's longest ever King in waiting. He visited Sri Lanka on three occasions. The first visit was in 1998 to attend the 50th anniversary of Independence. He returned in 2005 in the wake of the tsunami. And in 2013 he made his third visit, to represent Her Late Majesty at the Commonwealth Heads of Government Meeting.

The ceremony reflected the modern, diverse, multi-faith United Kingdom and particularly promoted the themes of youth, community, diversity, and sustainability. The service will was conducted by the Archbishop of Canterbury, Justin Welby – the British High Commissioner's first guest during his visit to Sri Lanka in 2019.

The ceremony was a solemn religious service that has been held at Westminster Abbey for the last 900 years.