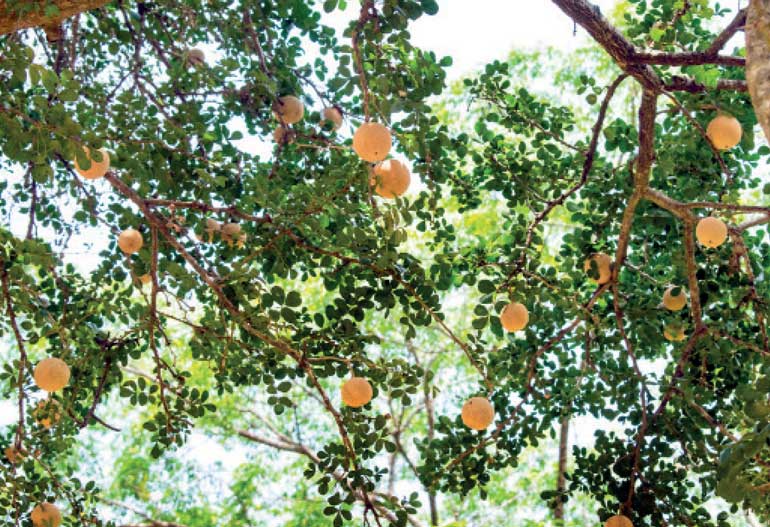 Home garden cultivation can help to source sustainable food with a low environmental footprint
---
Individual contributions and collective action
---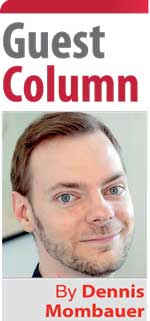 The concept of sustainability is something which might not be a main concern in many people's daily life, but which is hugely important on the individual and global level.

Individual action makes a difference, but governments and large corporations must play a leading role in transforming food systems, production, energy generation, trade, and economies to make them more climate-friendly, sustainable, and resilient.

These macro-level changes provide a framework for individual lifestyle changes and can themselves be accelerated through advocacy, awareness creation, consumption patterns, entrepreneurship, and setting good examples. More sustainable lifestyles align with overarching policy processes and national development goals, shift public perception, and provide powerful incentives for markets to offer alternative products.


Changing a lifestyle
Lifestyles are clusters of habits, behaviour patterns, practices, attitudes, and resource consumption. They are individual choices and activities taking place in the context of institutions, policies, sociocultural norms and expectations, existing infrastructure, information, markets, and advertising. Making lifestyle changes on a regular basis.

Making a lifestyle more sustainable means to assess and adjust some of these activities or habits towards minimising the use of natural resources, minimising waste, minimising the environmental and carbon footprint, and supporting ethical and equitable production. Sustainable lifestyles can encompass a wide range and scale of behaviour changes that often benefit not only the climate and the environment but also contribute to personal health and wellbeing or the wellbeing of animals and plants.

Lifestyle changes are context-specific and dynamic – there is no one definite "sustainable lifestyle," only a multitude of ways to render lifestyles more sustainable across different domains such as food and consumption, housing, mobility, consumer goods, leisure, or services.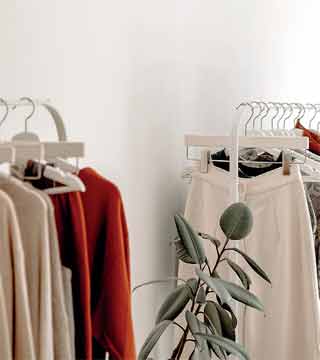 Buying sustainable fashion and recycling used clothes is another way to shift towards more sustainable living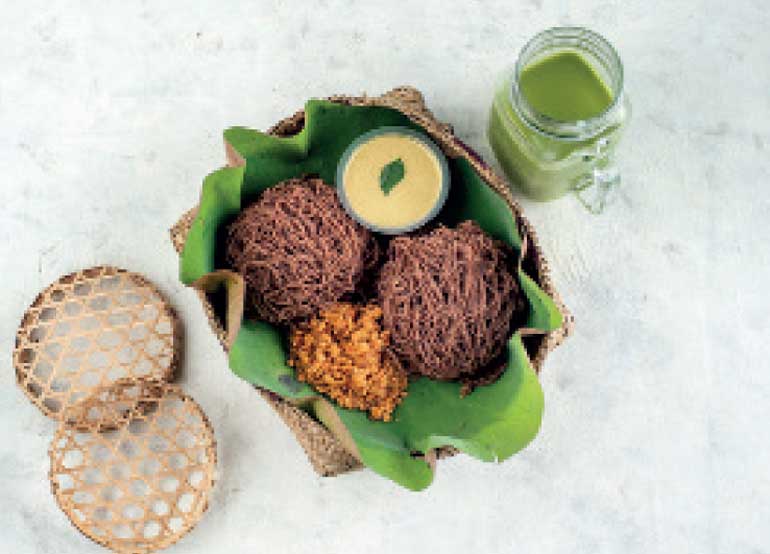 Dietary choices can make a big difference when it comes to carbon and environmental footprint - Pic courtesy SLYCAN Trust
---
Sustainable food choices and consumption
Dietary changes are among the lifestyle adjustments with the biggest effect in terms of carbon and environmental footprint. A shift toward production systems with low greenhouse gas emissions can have a significant impact on the planet's health.

Research highlights that meat products have vastly larger carbon footprints per calorie than grains or vegetables and are a major contributor to climate change. Shifting to a plant-based diet makes a huge difference in terms of individual emissions but reducing meat or even just switching to different kinds of meat can have a major effect as well. For example, beef produces more than seven times as many emissions per kilogram as chicken and uses almost four times as much water.

For plant-based food, there are also many differences in terms of production. How sustainable and how large are land use, energy use, and water use? Does the production use renewable energy and minimise pollution? What about pesticides, weedicides, or fertiliser? How long are the supply chains, over which distances has the food to be transported and how long does it have to be stored in between? How has it been prepared and with what kind of additives? All of these are key aspects that determine the sustainability of food systems and products.

Labels, accreditation schemes, and certificates are ways for consumers to be able to make informed choices on the food they buy and consume. Other food-related lifestyle options include growing food for own consumption, for example in a home garden or community garden, participating in community agriculture exchanges, composting, buying local, and reducing food waste.


Sustainable living
A key element of shifting towards more sustainability is reducing or improving the efficiency of overall resource use and make consumer decisions to "vote with the wallet". In general, lifestyle footprint can be reduced in three ways: by reducing the absolute use of energy and other resources, by improving the efficiency of their use, or by shifting toward a different, more sustainable or renewable source.

Reducing waste and pollution is another change that makes a visible difference and will protect land, oceans, the environment, and the climate. Following the 3Rs provides a clear guideline toward a zero plastic, pollution-free lifestyle: Reduce, reuse, and recycle. Reducing waste includes avoiding single-use plastics and purchases that come with a lot of packaging, finding organic or biodegradable alternatives, skipping plastic bags and bottles, or repairing and fixing damaged equipment instead of replacing it.

There are numerous possibilities connected to repurposing, upcycling, and otherwise making waste useful again, for example in the form of sustainable fashion that uses discarded clothes or textile waste. The fashion sector is a large greenhouse gas emitter, and buying clothes from low-carbon, sustainable, and ethical outlets and manufacturers offers a way for consumers to facilitate a larger transition. Garment and textile supply chains can be optimised to use less water and land or shift to clean energy and locally sourced dyes and fabrics.

Furthermore, lifestyle choices are individual, but they do not happen within a vacuum. There are many possibilities to scale up sustainability and eliminate duplicated efforts and expenditures on the community level, such as cooperative purchasing, local trading, establishing shared playground and community spaces, and investing in community nurseries. It can be about supporting small businesses and sustainable entrepreneurship and even go so far as to establish incubators, accelerators, or business hubs.
The bigger picture
Of course, food and living are not the only domains that can be converted toward a more sustainable lifestyle. There is a huge potential to reduce carbon emissions by prioritising public transport, electric vehicles, car-pooling, or other forms of transportation; by enhancing energy efficiency and switching to clean energy sources, for example rooftop solar; by building houses that maximise the effectiveness of energy usage through cooling airflows, more green spaces, maintenance, and insulation; by changing which services are used, and how this usage takes place; and by opting for more sustainable leisure and tourism options that reduce the overall footprint.

To achieve all this, or at least parts of it, it is important to address key drivers and prerequisites such as awareness, education, social norms, behaviour of peers, media, market prices, technology, infrastructure, policies, and institutional frameworks. Efforts should be made to address extremes of poverty and make sure that basic needs are fulfilled in a sustainable and reliable way for everyone.

The United Nations Agenda 2030 and the Sustainable Development Goals refer to lifestyle changes and outline two of the most critical requirements: The fact that everyone needs to be able to acquire "the knowledge and skills needed […] through education for sustainable development and sustainable lifestyles" under SDG 4 (Quality Education) and the need to ensure that people have "the relevant information and awareness for sustainable development and lifestyles" under SDG 12 (Responsible Consumption and Production).

Similarly, the 2015 Paris Agreement under the United Nations Framework Convention on Climate Change recognises in its Preamble that "sustainable lifestyles and sustainable patterns of consumption and production, with developed country Parties taking the lead, play an important role in addressing climate change".

Whether it relates to food or to housing, whether it is about reducing resource consumption or switching to renewable energy sources, there is an immense potential for change on the individual level that can enter a positive feedback loop with global- and national-level policies and interventions.

The responsibility for transformation lies on human society as a whole, and collective, concerted action is needed to achieve it: but individuals are capable of contributing to this and amplifying their voices as consumers, voters, and advocates.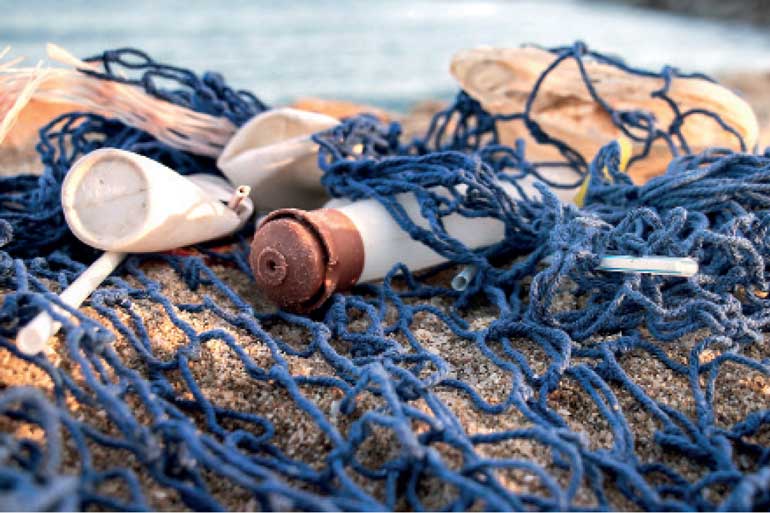 Plastic waste poses a serious threat to environmental sustainability and biodiversity around the world
---
(The writer works as Director – Research & Knowledge Management at SLYCAN Trust, a non-profit think tank based in Sri Lanka. His work focuses on climate change, adaptation, just transition, human mobility, and a range of related issues. He holds a Master's degree in Education from the University of Cologne, Germany and is a regular writer to several international and local media outlets.)
---