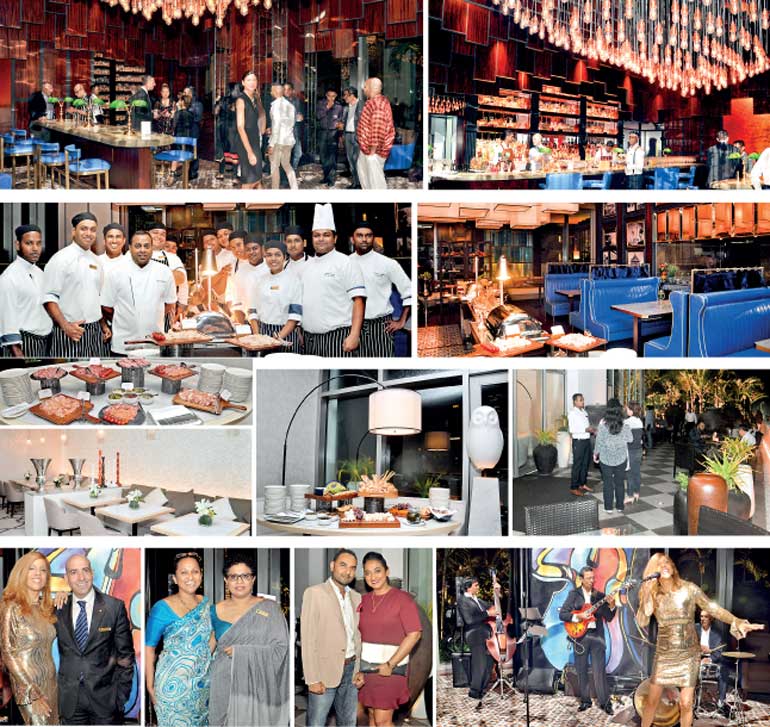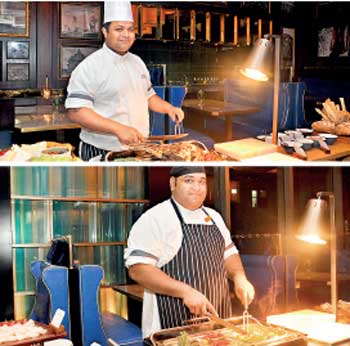 Shangri-La Hotel, Colombo opened its stylish and elegant Capital Bar & Grill on Thursday. Serving the finest steaks and seafood grills, as well as the city's most extensive selection of whiskies, the buzzing bar features expert mixologists who shake up the perfect concoctions.
From intimate conversations in the private dining room, or al fresco dining at the outdoor terrace with the cool Indian Ocean breeze, Capital Bar & Grill's eclectic setting offers a truly memorable experience. As for signature dishes, it serves up the Tomahawk steak, 1.3 kg of the most succulent meat, carved artfully with Laguiole steak knives at the table, whilst the freshest Barramundi fish, baked to perfection, is another of the chef's recommendations.
The show kitchen allows guests to see the master chefs at work with regular, dramatic bursts of flames rising spectacularly. The restaurant's extensive choice of whiskies, fine wines and cocktails are paired perfectly with each meal by its expert servers. Adding to the vibrant atmosphere, the live musician sings the finest jazz music.
Treat yourself this season at Colombo's newest property by checking in at the plush Capital Bar & Grill
– Pix by Ruwan Walpola