Sunday (22) at Galadari at 1:30 p.m. – watch it live on FB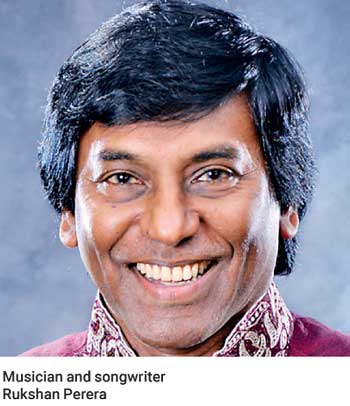 The famous idiom "Puhul Hora Karen Dane" is turned into a song with a powerful message to the children "Hora karanna epa", "boru kiyanna epa". The Rotary national project 'Little Minds Strong Values', uses 30 such Sinhala/Tamil songs with simple music/lyrics and eye-catching video animation to promote positive ideas and attitudes in children from a young age, building and shaping the citizens of the future.

This is a national project initiated by the Rotary Club of Colombo Metropolitan and a brainchild of the musician & songwriter Rukshan Perera. There are more than 50 such Honda Purudu values taught in these songs with full of moral resonance, advising children on the best way to conduct themselves in the situations of life with values and manners – respect other religions & races, respect parents & elders, be kind to others, be honest, don't steal, don't lie, say sorry, say thank you, preserve environment, dispose garbage responsibly, don't take or give bribes, follow the law, follow road rules, stay healthy etc.

With the help of the ministry of education this program is being rolled out to 10,000 Government schools around the country and receiving national attention with schools already performing these songs at school events to promote values in children and their communities. Education Minister Dr. Susil Premajayantha will be gracing the occasion.

The project has now entered the third phase with a national competition "Rotary Honda Purudu Champions" to further encourage the children to learn the songs/values with handsome awards for winners. Thousands of children participated and the highly talented finalists will arrive at hotel Galadari Colombo to perform at the finals this Sunday, 22 January 2023 at 1.30pm. They will express these Honda Purudu values via Song, Dance, Speech and Drama. Watch the competition live on the Facebook page "Little Minds Strong Values" on 22 Sunday starting at 1.30pm.

Those interested in this program can watch the original song videos or children's live performances on the website www.lmsv.lk. Help your child learn these values while enjoying these songs.

What we learn in our formative years shapes our beliefs and influences our actions as adults. This project is not only a non-profit motivated gift of skill, dedication, and effort, but a direct investment in the future of the country and will bear fruit which blesses the whole nation in the years to come, with the peace and integrity we all long for, and work towards.