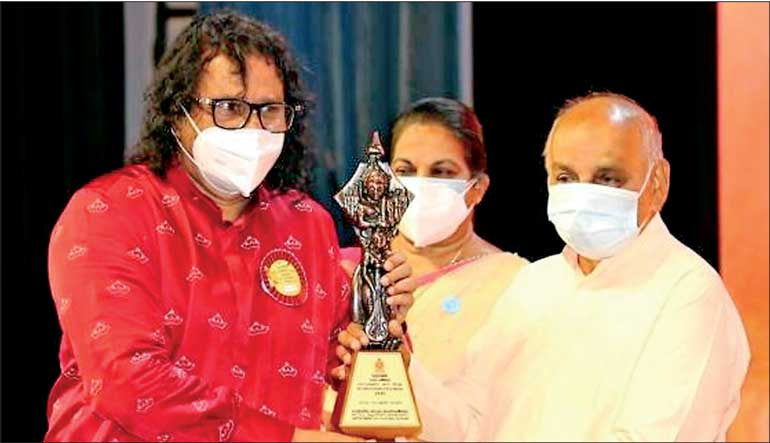 Mueen Saheed receiving the award at the 36th Kala Bhushana State Awards ceremony
---
Mueen Saheed was recently honoured with the Kala Bhushana State award, as a lifetime achievement commemoration for his services in the arts.

Mueen, who holds international recognition for his excellence in jewellery design and painting, has won top prizes in New York, and was the first Asian to win the design prize from the Jewellers of America in 1996 and 2002.

His paintings are held in art collections globally, including at the Bordeaux Art Museum in France. Last September, Mueen completed an exhibition of paintings in Leicester, UK and was invited to exhibit in Florence, at the Florence Biennial in 2019.

The Kala Booshana award is the top honour for artists in Sri Lanka, and is awarded to artists who have spent a lifetime in perfecting and honing their craft. Future plans for Mueen include a commission in Qatar and a solo exhibition in India and Pakistan.