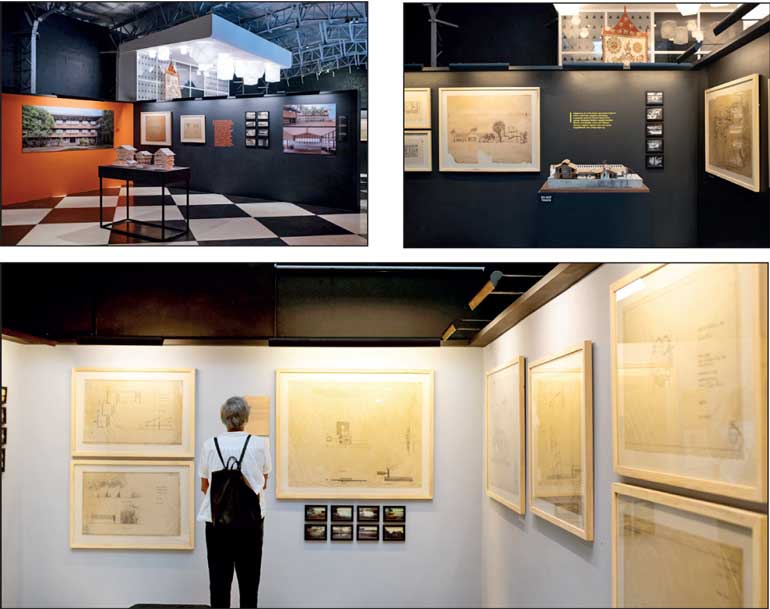 The exposition as part of 75th anniversary of Indo-Lanka diplomatic relations at National Gallery of Modern Art, New Delhi to go on till 7 May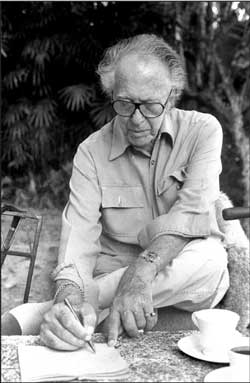 Geoffrey Bawa: It is Essential to be There – the exhibition was inaugurated yesterday (17 March) at the National Gallery of Modern Art, New Delhi.

It will continue for the public till 7 May. The bawaexhibition.com and ngmaindia.gov.in will provide additional content, previews, and announcements on exhibition programs.

The exhibition is a joint initiative of the High Commission of Sri Lanka, the Government of India, the Ministry of Culture in India, and the National Gallery of Modern Art in New Delhi with the Geoffrey Bawa Trust Colombo.

The first major exhibition of Bawa which draws from the archives to look at the Sri Lankan architect Geoffrey Bawa's practice. Celebrating the 75th anniversary of Indo-Lanka diplomatic relations, this event celebrates the Cultural Exchange Program between India and Sri Lanka.

Exploring relationships between ideas, drawings, buildings and places, the exhibition explores the different ways in which images were used in Bawa's practice. Over 120 documents from the Bawa archives will be on view, including a section on unbuilt work and Bawa's own photographs from his travels. This exhibition was first presented in Colombo, from February-April 2022.

Although Bawa's work has been exhibited at multiple venues in Sri Lanka, UK, USA, Australia, India, Brazil, Singapore, and Germany, this is the first exhibition to focus on the archive, and the first retrospective exhibition of his work to be shown internationally since 2004.

The Geoffrey Bawa Trust received generous financial support from Kohler India as initiating partner to produce this exhibition.