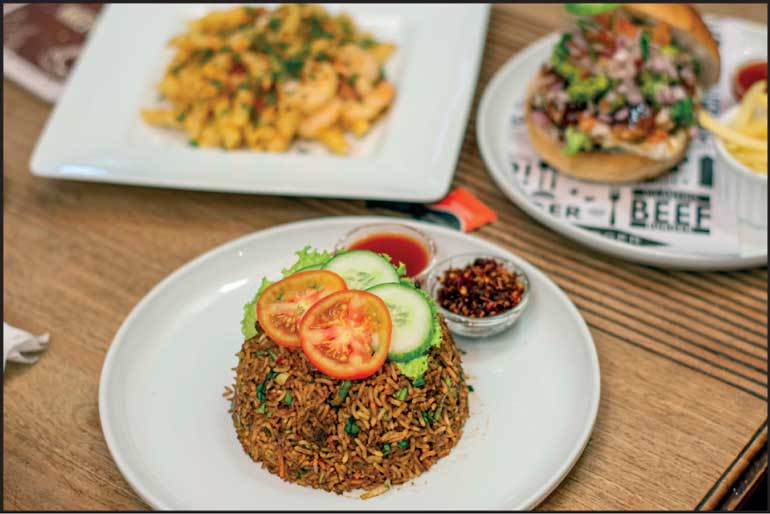 Common Mongolian and other dishes

The Commons Coffee House, the first home grown coffee house in the city, celebrates its 18th anniversary serving great coffees and an awesome array of dishes to excite any palette.

Known as one of the foremost home grown coffee houses in the city, Commons has made a name for itself as the cosy hangout for many from – young to the old, setting the coffee house culture in the city.

The 18th anniversary celebrations offer a special 18% discount on 4 and 5 May for all to enjoy.

It has been the alternative place to gather, socialise and share ideas with colleagues, friends, family, and create many memories for all. Creating the coffee house culture and bringing the community together is what Commons is all about.

Commons continues to serve all with its wide range of delicious food from your favourite burgers, wraps and Sri Lankan specials with hoppers, along with a wide range of coffees, frappes, delicious smoothies and the ever popular dessert cupboard. There is also the unique Rotti cart for catering events and the option of dining in the garden offering a cool ambiance for all diners.

"While celebrating the 18 year journey of the Commons, it also has special significance being my first venture and it has created many memories for all. I take this opportunity to thank our staff, some who have been with us since inception, and our guests who have been with us through the good and the challenging times. We continuously enjoy great local support, whether it is to provide delicious food and drinks or to extend a helping hand to local charities and will continue to do so," said Managing Director Harpo.

Enjoy the 18th anniversary celebrations at Commons – your cosy hangout! Coffee, Culture and Community.