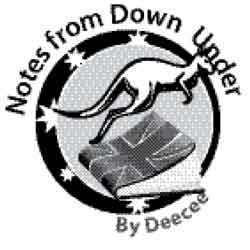 The Australian Government takes a lot of interest about caring for the aged. The Minister for Senior Australians and Aged Care is in charge of the subject which is given high priority. Residential aged care at nursing homes as well as home services such as personal care, domestic assistance, home nursing, nutrition and meal preparation are provided to the elderly.

In spite of the facilities provided there have been reports of residents in aged care homes and nursing homes being abandoned in their beds for hours, restricted access to continence pads and poor quality food.

A Royal Commission is to be appointed shortly to primarily look at the quality of care provided in residential and home aged care to senior Australians. It will also include young Australians with disabilities living in residential aged care settings.

Announcing the decision of the Government to ask the Governor General to establish a Royal Commission into the aged care sector, Prime Minister Scott Morrison said: "We are committed to providing older Australians with access to care that supports their dignity and recognises the contribution that they have made to society".

The Minister for Aged Care, Ken Wyatt has since written a letter to the aged care workforce about the Royal Commission into Aged Care Quality and Safety.

An online public consultation process was held to help the Government develop the detailed Terms of Reference of the Royal Commission. Submissions were received from individuals and organisations, and analysis has commenced.

In his announcement of the appointment of the Commission, the Prime Minister referred to the "record levels" of funding for aged care. In 2017-18, alone, aged care spending is estimated to reach $18.6 billion. Over the next five years funding will grow by $5 billion to $23.6 billion.

$1.6 billion has been provided to create an additional 20,000 higher needs home care packages since last December. In excess of $50 million is being provided every year for dementia-specific programs. A further $5.3 million has been committed over four years to pilot improvements to care for people living with dementia, with an emphasis on use of innovative technologies.

"Our aged care sector in Australia provides some of the best care in the world. And we are looked to as a leader in the field. Aged care services and training has become an important service export industry for Australia", he said.

"There are thousands of extraordinary operators, facilities, care providers, nursing and other clinical staff, volunteers, cleaners, cooks, therapists out there improving the lives of senior Australians every day. They do it for love and out of a deep professional commitment.

"But the best teams will always want to do better, and will always want to be honest about the performance of the sector as a whole. If you care about aged care, which those who work in the sector do, you will want it to be at its very best," he added.

A survey by the Australian Institute for Health & Welfare, it has been revealed that in 2017, approximately 3.8 million people (15% of Australia's total population) were aged 65 and over. Around half of them are women.