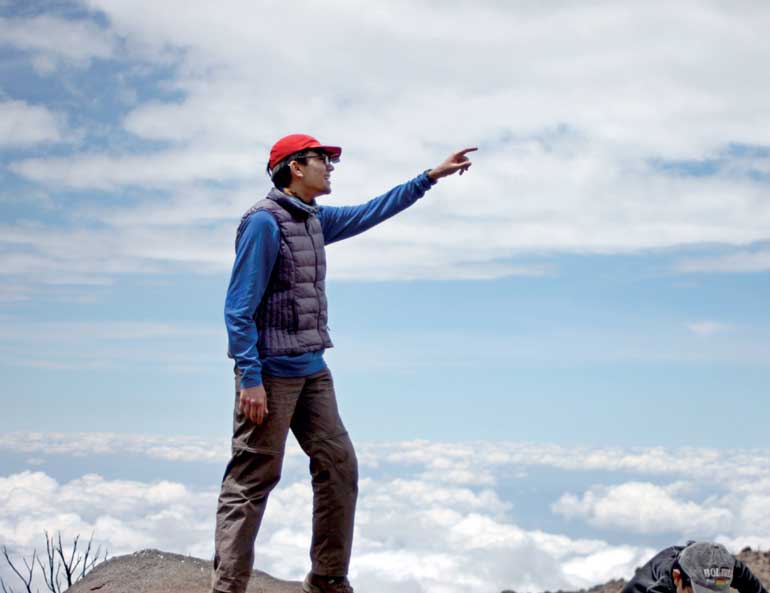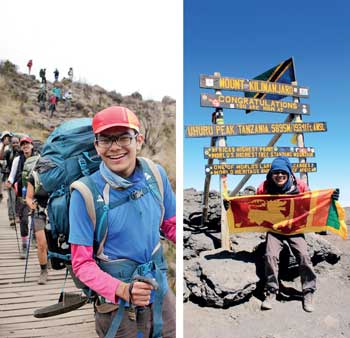 Avinash Van Dort (17 years) is the youngest Sri Lankan to climb Mount Kilimanjaro, and the youngest Sri Lankan to successfully make it to one of the 'seven summits' of the world.

Avinash made it to Uhuru Peak Mount Kilimanjaro's highest point on 10 October 2022.

Avinash, a second-year IB diploma student at United World College East Africa (UWCEA) was part of an expedition organised by the college's outdoor pursuits (OP) team and was accompanied by classmates and faculty.

Mount Kilimanjaro is a dormant volcano in Tanzania and rises 5895m (19,341 ft) above sea level. Avinash trekked 70km ascending from 1860m (6100ft) from the Marangu Gate at the base of the National Park to 5895m (19,340) to summit Kilimanjaro on Day 5. He returned to school on Day 6. Avinash trained for a year by hiking in high altitudes across Tanzania: Pare Mountains, Mount Hanang and Ngorongoro.

He also had to complete a 5km run in 15 minutes to qualify for Kilimanjaro. Before joining UWCEA, Avinash was a student at the British School of Colombo. His other passions include acting, debating, and political science.