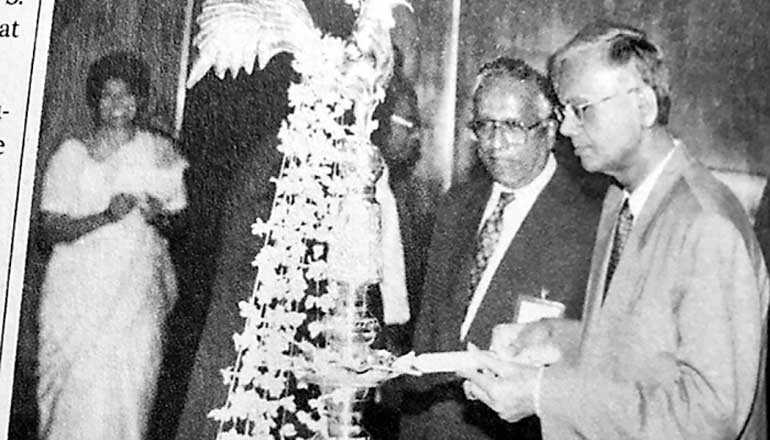 A.S. Jayawardena with Minister G.L. Peiris at the opening of the new building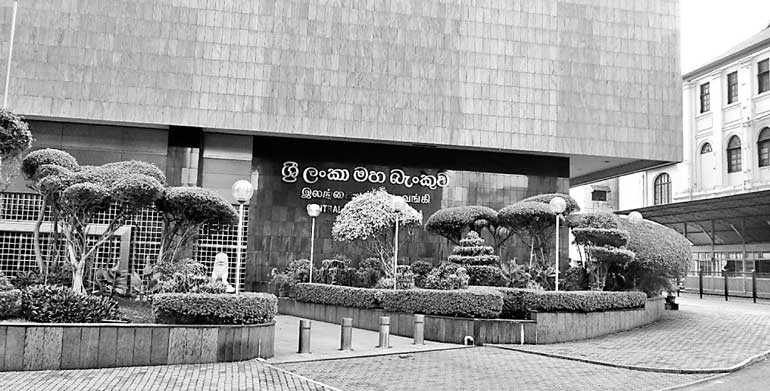 Greenery is a highlight of the new CB headquarters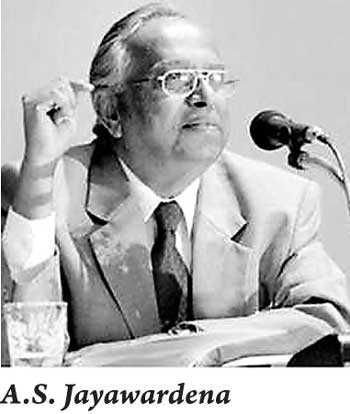 I was reminded of the often-repeated term 'An Officer and A Gentleman' (following the film in the 1980s) as I read about my friend A.S. Jayawardena's departure a few days back. The simple, unassuming individual that he was, A S never threw his weight around – something he could have easily done while holding several high-level postings in the public service.

He was junior to us in the university. He was a contemporary of my wife-to-be in the Peradeniya campus. He knew her from very young days. "Can you remember our days at St. Agnes' Convent?" he used to ask her whenever we met him. Both hailing from Matale, they had first met as kids in the nursery class. A S never forgot those days.

It was only a few years back that I last met A S. He was carrying a 'basthama' – a fairly stylish walking stick, I thought. I teased him about it and he promptly answered, "We are growing old, Rane." I told him even if I could say so, he couldn't because he was younger than me. Possibly he was using it as a precautionary measure.

Friends remember A S as Governor of the Central Bank, a highly-recognised and prestigious post. Having joined the Central Bank as a junior executive in 1958 after his university career, he rose to be Deputy Governor before he was picked to serve the public sector, holding several top posts.

He was selected by ministers in different governments to head their ministries. Though the ministers belonged to different political parties, they chose A S to be the Permanent Secretary because of his calibre. Secretary to the Treasury/Permanent Secretary to the Ministry of Finance was considered the plum office in the public service. A S held that post too.

When he resigned as Head of the Treasury in November 1995, he said he had the option of reverting to his old post as CB Deputy Governor or pick any other post offered by the Government. President Chandrika Bandaranaike Kumaratunga appointed him as Governor to succeed H.B. Dissanayake.

Quite apart from what A S achieved as Governor, the biggest challenge was when the LTTE bombed the Central Bank on 31 January 1996. It was one of the deadliest terrorist attacks carried out by the LTTE. Under his guidance, swift action was taken to relocate several divisions in the World Trade Centre building and at the CB Staff Training College art Rajagiriya. The new building was ready for occupation on 27 August 2000 to coincide with the bank's Golden Jubilee. The 15-storey building was opened by Minister Professor G.L. Peiris.

After completing his six-year term as Governor he retired on 30 June 2004.

May his journey in 'samsara' be smooth and happy!