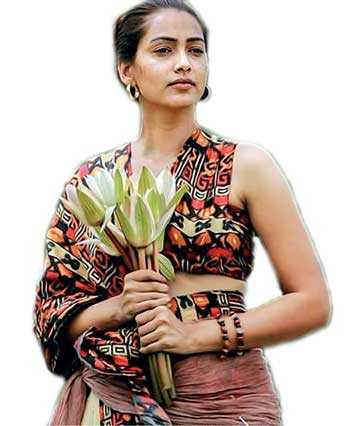 It was a long wait to see 'Yashodhara'. The film has recently started doing the global round and reached Sydney last weekend. The Sri Lankan community was patiently waiting for it and as expected, it was 'house full'. Everyone left highly satisfied. (News from Melbourne is also that it was 'house full'.)

University academics spend a good part of their academic life doing research. They are rewarded for their efforts with academic qualifications. Their work is published and those who go in for higher studies find them quite useful depending on their own higher studies.

During his long university career – from student to Professor at the Sri Jayawardenapura University (ending as Professor Emeritus), Sunil Ariyaratne was well-known for his research. So is his attention to detail. Listen to a talk by him – his preparation is clearly visible. The content, the words, the presentation – they are well planned to make it interesting. 'Yashodhara' is no exception. He had obviously done a lot of research to first get the story right and then finalise the screenplay and the dialogue. He had depended heavily on the classic 'Pujavaliya', he once said.

Sunil scored a 'first' in relating the story of Yashodhara. The films produced so far on the life of the Buddha had highlighted Prince Siddhartha's story. Picking the right types for the lead roles in an epic film is always a challenge. In his search for Indian actors, Sunil found two youngsters who fitted the roles well.

Pallavi Subhash (Yashodhara), in a way, was not a stranger. Those who had seen her acting in the teledrama, 'Adhiraja Dharmasoka' had told Sunil that she would be ideal for Yashodhra's role. Arpit Chioudhary hailing from Uttar Pradesh had been picked after auditioning several others. Both justified their selection. Pallavi, in particular, proved to be an "ideal Yashodhara" whose sensitive acting was a highlight of the film. Of the locals, Dineth de Silva playing Devadatta and Thumindu Dodantenna as the narrator stood out.

Rohana Weerasinghe rarely, if at all, fails to deliver the best. In 'Yashodhara' his music score is exceptional. As for the singing, Nanda Malini recited the poems in her usual style. The 'Naraseeha Gatha' singer's rendering was being talked about before the film came to Australia.

Photography by Channa Deshapriya contributes a lot for the success of the film.

Producer H.D. Premasiri must be happy about the success of 'Yashodhara'. Producers like him are the ones who will keep the fans happy with quality productions. "Give us more" is what they should be telling him.

Now a veteran film director, Sunil Ariyaratne keeps on improving with each creative effort – an encouraging trend.