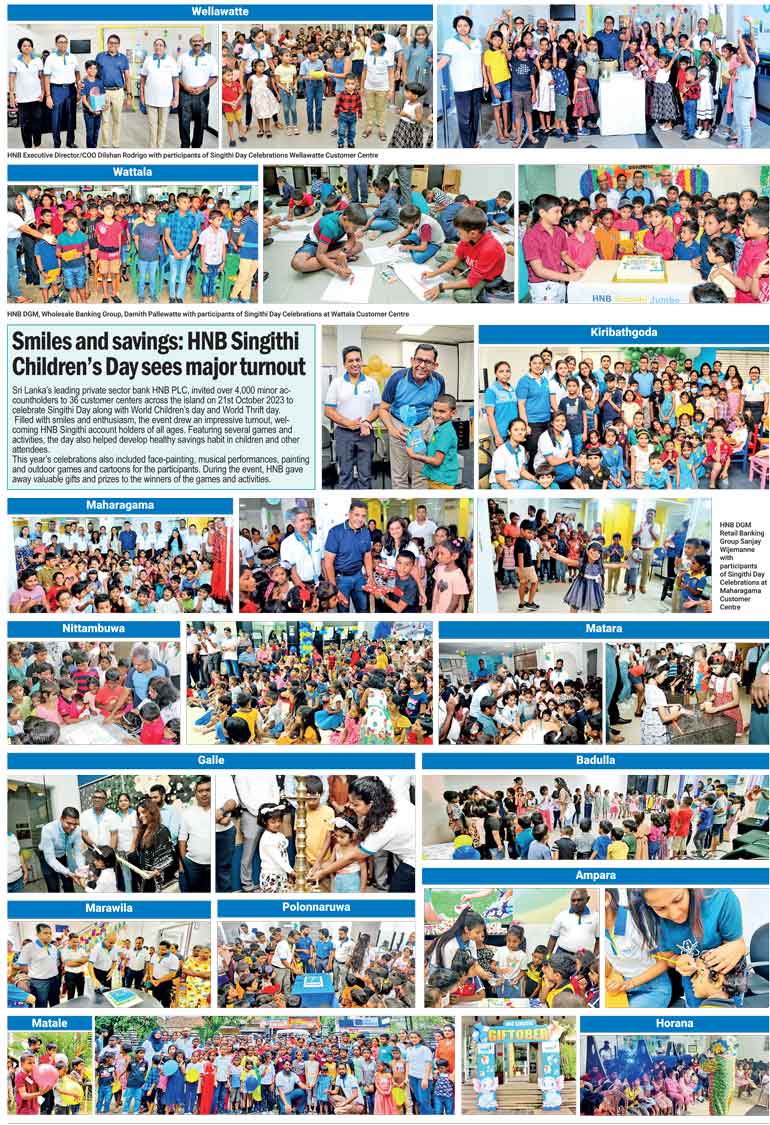 Sri Lanka's leading private sector bank HNB PLC, invited over 4,000 minor accountholders to 36 customer centers across the island on 21st October 2023 to celebrate Singithi Day along with World Children's day and World Thrift day.

Filled with smiles and enthusiasm, the event drew an impressive turnout, welcoming HNB Singithi account holders of all ages. Featuring several games and activities, the day also helped develop healthy savings habit in children and other attendees.

This year's celebrations also included face-painting, musical performances, painting and outdoor games and cartoons for the participants. During the event, HNB gave away valuable gifts and prizes to the winners of the games and activities.