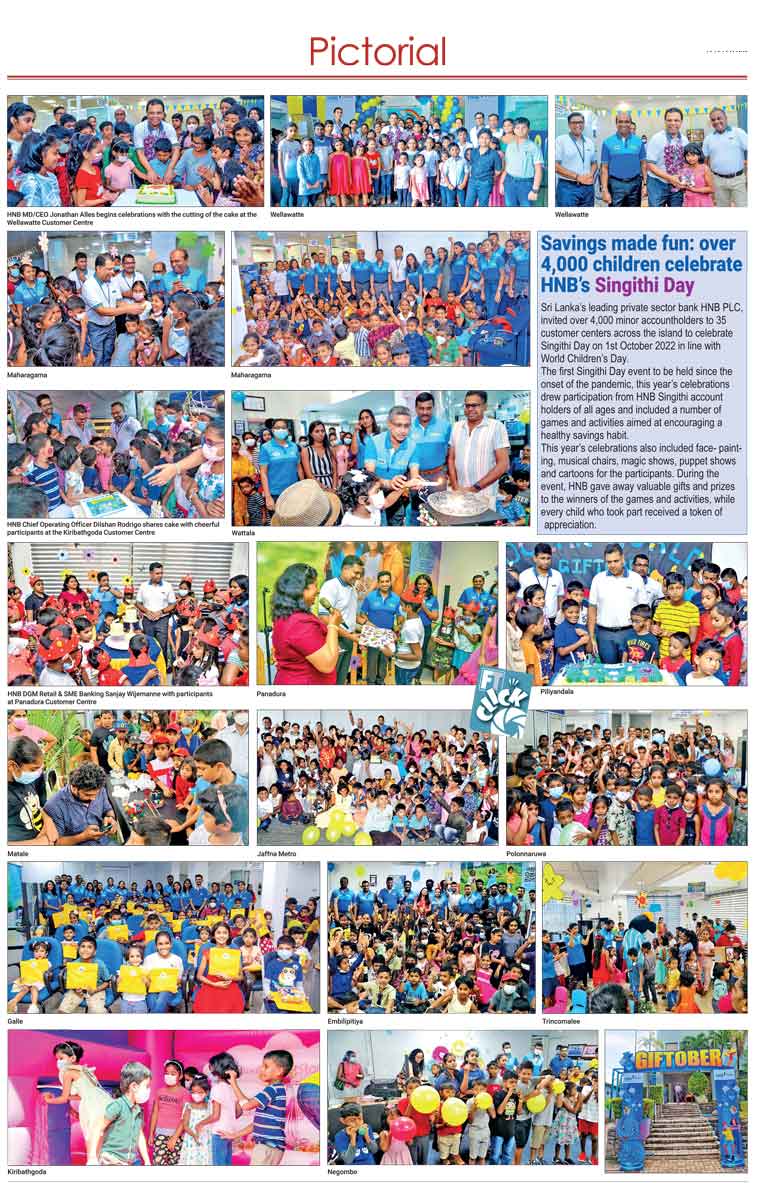 Sri Lanka's leading private sector bank HNB PLC, invited over 4,000 minor accountholders to 35 customer centers across the island to celebrate Singithi Day on 1st October 2022 in line with World Children's Day.

The first Singithi Day event to be held since the onset of the pandemic, this year's celebrations drew participation from HNB Singithi account holders of all ages and included a number of games and activities aimed at encouraging a healthy savings habit.

This year's celebrations also included face- painting, musical chairs, magic shows, puppet shows and cartoons for the participants. During the event, HNB gave away valuable gifts and prizes to the winners of the games and activities, while every child who took part received a token of appreciation.