World renowned philanthropist George Soros already in town, Nobel Prize Winner for Economics Joseph Stiglitz due today; Duo to figure in panel with PM on Thursday at the Forum
Host of global experts to share key insights on way forward under the initiative by Harvard University Centre for International Development and Soros' Open Society Foundations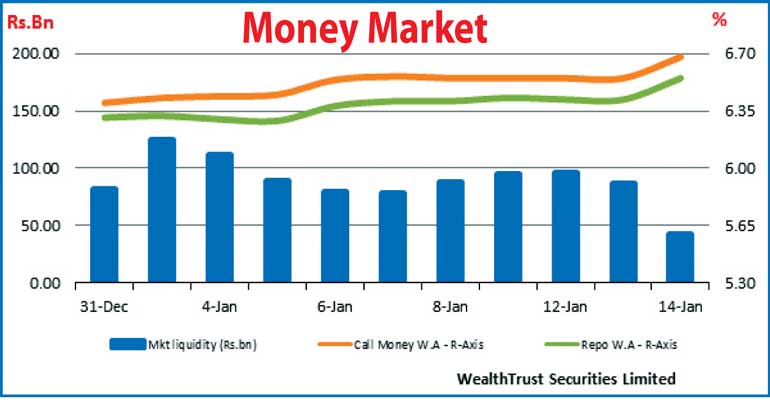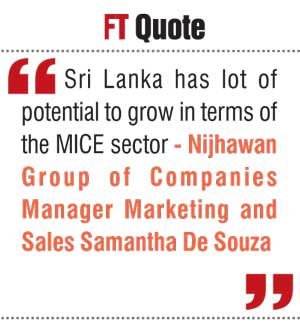 The high-profile two-day Sri Lanka Economic Forum will kick off in Colombo on 7 January with a focus on steering the country towards sustainable and inclusive development.

The highlight of the Forum is the active involvement of world renowned philanthropist George Soros, who arrived in Sri Lanka yesterday and 2001 Nobel Prize winner for economics Prof. Joseph E. Stiglitz, who is scheduled to land today.

Spearheaded by Prime Minister's Office, the two-day Forum is organised by Soros' Open Society Foundations and the Harvard University's Center for International Development.

The duo will figure in a panel discussion with Prime Minister Ranil Wickramasinghe on Thursday morning at the Forum. Ahead of the Forum, Harvard University's Centre for International Development has done an initial growth diagnosis on Sri Lanka. It has identified the following key areas they believe are important to support sustained and inclusive long-term growth: Macroeconomic and Fiscal Stability; Structural Transformation and Competitiveness; Urbanisation and Development and Regional Development and Social Inclusion.



The forum is structured around these key areas of risk and opportunity, with several internationally respected thought leaders invited to share their perspectives with the Government of Sri Lanka.

The Forum will also feature a host of other international experts including Harvard University Center for International Development Director, Ricardo Hausmann; University of Cape Town, Graduate School of Development Policy and Practice Director, Alan Hirsch; Duke University, Sanford School of Public Policy Associate Professor, Robert F. Conrad; University of Warwick Professor of Economics, Christopher Woodruff ; Albania City of Tirana Mayor, Erion Veliaj; Harvard Kennedy School, Associate Professor of Public Policy, Filipe Campante; Center for International Development, Growth Lab Research Fellow, Ljubica Nedelkoska; New York University Stern School of Business, Distinguished Visiting Professor, Montek Singh Aluwalia, and Macquarie University Department of Economics Associate Professor, Sean Turnell.

Leaders from the Lankan political, business and civil society will attend the event.

The Forum includes two panel discussions. One will be titled 'A Million New Jobs (with Good Wages).'

It will look at what options governments have for overcoming macroeconomic vulnerabilities and fiscal imbalance, what interesting policies have been used elsewhere to transform comparative advantage, developing industries that can expand while paying higher wages. Panelists include Ricardo Hausmann, Christopher Woodruff, Robert F. Conrad, Sean Turnell and Ljubica Nedelkoska.

The second panel discussion will be on "Opportunities and Challenges for Inclusive Growth." It will look at how the urbanisation process has been organised in other regions to develop cities that are sustainable, competitive and productive, and what governments can do to ensure that all regions and social groups contribute to and benefit from the growth process.

Panelists include Montek Singh Aluwalia, Alan Hirsch, Erion Veliaj, and Neffke.

George Soros is the founder and chairman of Open Society—a network of foundations, partners, and projects in more than 100 countries. His commitment to the idea of open society—where rights are respected, government is accountable, and no one has the monopoly on the truth—makes the Open Society Foundations unlike any other private philanthropic effort in history. Soros began his philanthropy in 1979, giving scholarships to black South Africans under apartheid. In the 1980s, he helped undermine Communism in the Eastern Bloc by providing Xerox machines to copy banned texts, and supporting cultural exchanges with the West. George Soros helped establish an international system to bring transparency and accountability to the natural resource extraction industries, whose practice of making secret payoffs to local tyrants has for decades fueled some of the world's worst political unrest and most heinous violence. He has supported independent organisations such as Global Witness, the International Crisis Group, the European Council on Foreign Relations, and the Institute for New Economic Thinking.

Professor of Economics, Graduate School of Arts and Science, Columbia Business School

Joseph E. Stiglitz was born in Gary, Indiana in 1943. A graduate of Amherst College, he received his PHD from MIT in 1967, became a full professor at Yale in 1970, and in 1979 was awarded the John Bates Clark Award, given biennially by the American Economic Association to the economist under 40 who has made the most significant contribution to the field. He has taught at Princeton, Stanford, MIT and was the Drummond Professor and a fellow of All Souls College, Oxford.

He is now University Professor at Columbia University in New York, where he is also the founder and Co-President of the university's Initiative for Policy Dialogue. He is also the Chief Economist of the Roosevelt Institute. In 2001, he was awarded the Nobel Prize in economics for his analyses of markets with asymmetric information, and he was a lead author of the 1995 Report of the Intergovernmental Panel on Climate Change, which shared the 2007 Nobel Peace Prize. In 2011, Time named Stiglitz one of the 100 most influential people in the world. He is now serving as President of the International Economic Association.

Ricardo Hausmann is Director of Harvard's Center for International Development and Professor of the Practice of Economic Development at the Kennedy School of Government. Previously, he served as the first Chief Economist of the Inter-American Development Bank (1994-2000), where he created the Research Department. He has served as Minister of Planning of Venezuela (1992-1993) and as a member of the Board of the Central Bank of Venezuela. He also served as Chair of the IMF-World Bank Development Committee. He was Professor of Economics at the Instituto de Estudios Superiores de Administracion (IESA) (1985-1991) in Caracas, where he founded the Center for Public Policy.

His research interests include issues of growth, macroeconomic stability, international finance, and the social dimensions of development. He holds a PhD in economics from Cornell University.