President Maithripala Sirisena said yesterday the responsibility of the intellectual community is not to leave the country protesting that the salaries and facilities are not enough, but to join the campaign to build the nation for the sake of the future generations.

"One should understand that there are problems in any sphere, but they also should understand not only the need for personal benefits, but also the needs of the country," the President said, addressing the 39th Annual General Meeting of the Public Service Engineers Association at the Auditorium of the Buddha Mandiraya in Colombo on Friday.

The President pointed out that the Sri Lankan intellectuals have the freedom to study freely under the free education system and leave the country and no other country has such free opportunities.

"Without lamenting on the poor standards of our country, everybody should give the maximum contribution to the drive to build the nation with confidence and determination," he said.

"The Government is totally committed to solve all the issues in engineering, medical and other fields and take the nation forward," President Sirisena said.

"Ghe government has the responsibility of providing health and knowledge to the people. Hence, we take every required step to strengthen fee education and free health service," the President declared.

He praised the Public Services Engineers Association (PSEA) for its valuable contributions to the development of the country.

PSEA Chairman S.G.G. Gamage presented a souvenir to the President to mark the occasion. Ministers Ranjith Madduma Bandara and Champika Ranawaka, Sri Lanka Engineering Institute Chairman Wimalasena Gamage and other officials were present on this occasion.
President assures solutions for Rathupaswala residents before 5 April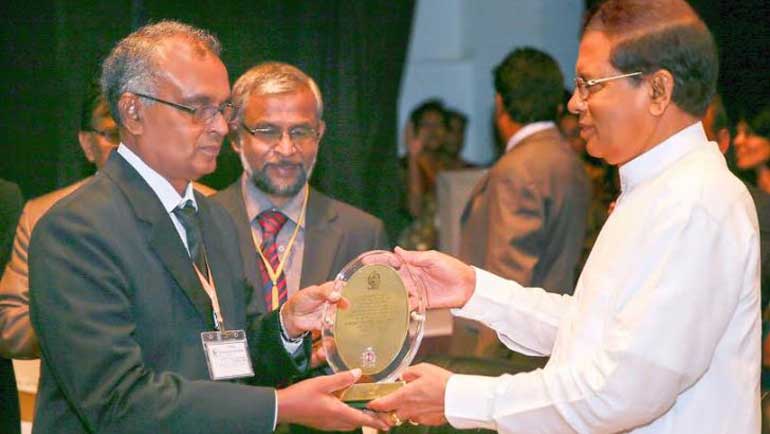 The people of Rathupaswala will get solutions to their issues as a result of a request made by them through the 'Tell the President' program.

Responding to a request they made by calling 1919, President Maithripala Sirisena directed the officials to hold a meeting with them and provide solutions.

At this discussion, Secretary to the President P. B. Abeykoon said that the steps would be taken to provide solutions to the Rathupaswala issue before 5 April.

The discussion, headed by the Secretary to the President, was held yesterday at the Presidential Secretariat. District Secretary and the Divisional Secretary of Gampaha District, Chairman of the Water Supply and Drainage Board, Senior Deputy Inspector General (DIG) in charge of the Western Province Pujitha Jayasundara, Coordinating Secretary to the President Shiral Lakthilaka and the representatives of the people in Rathupaswala participated in this discussion.

The people drew the Secretary's attention towards three major issues of the Rathupaswala incident. Accordingly, they sought the Secretary's assistance to receive compensation, get water into their areas and withdraw the cases filed against the protest.

The Secretary to the President, taking these matters into consideration, pledged to provide solutions for before 5 April.