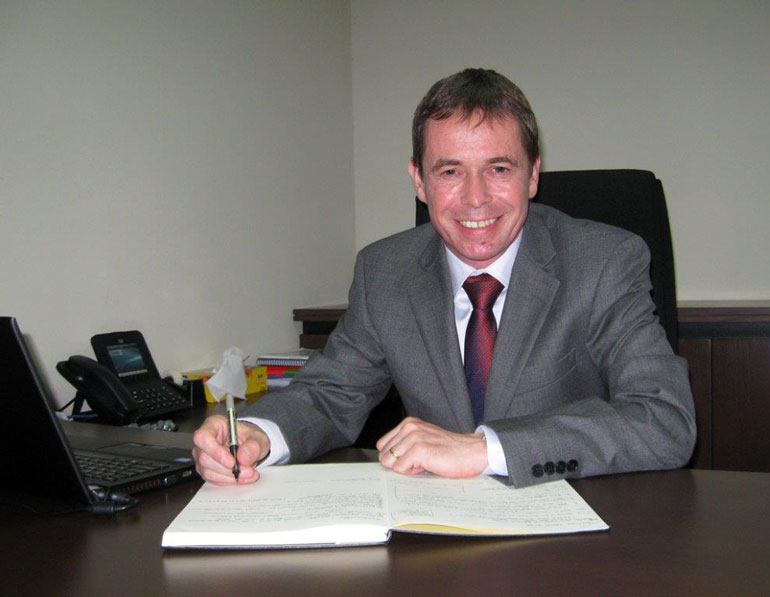 Hemas CEO Steven Enderby
For 2014/15 Hemas Holdings PLC has recorded consolidated revenues of Rs. 32.5 b, a 19.2% growth over last year, while operating profits and earnings were Rs. 3.4 b and Rs. 1.9 b respectively, a decline of 3.2% and 20.0%.


Excluding the discontinued Power sector operations and one-off items recognised the previous year, the Group recorded an underlying growth of 27.5% in operating profit to Rs. 3.1 b, while the profits attributable to the parent grew by 23.0% to Rs. 1.9 b.

Hemas CEO Steven Enderby said the renewed focus on Wellness businesses was intended to drive superior growth and the company had seen the results of this in personal care where there has been 23.1% growth in sales and 24.6% growth in profitability.


"We have delivered strong performance with multiple brands including, our multi award winning beauty soap Velvet, good growth in baby care with Baby Cheramy maintaining its strong leadership position, Clogard and Diva performing well and our new Fems range gaining market share. Of particular note has been the progress of our personal care business in Bangladesh. During the year we have established our own sales and distribution network in Bangladesh enhancing our market coverage and providing us with more detailed insight in consumer behaviour," the CEO said.


Hemas Healthcare sector performed well recording a revenue growth of 15.4% and a profit growth of 41.9% for the period under review. In pharmaceuticals Hemas has seen a topline growth of 9.8%. The pharmaceutical manufacturing subsidiary JLMorison recorded strong growth in both revenues and profitability of 14.7% and 16.2% respectively.

"This is an excellent performance in pharmaceutical markets which have been subdued, showing negative growth based on IMS data," Enderby said.

He said Hemas hospitals have performed well in 2014/15 with an overall growth in revenue of 34.9%. All three hospitals have grown, with Wattala building its reputation in orthopaedics, Thalawatugoda developing its patient base and Galle growing well even with new competition emerging. Dr Lakith Pieris has joined Hemas Hospitals as Managing Director to spearhead the ongoing growth in this sector.


Hemas Hotel revenues grew by 23.3% over last year and profits by 42.9%. However these growth levels have in part been driven by lower room inventory in 2013/14 due to the hotel closure for refurbishment. Performance for the period was impacted by the conflict in Ukraine and the significant depreciation of the Euro.


"The development of our two new properties Anantara Peace Haven Tangalle and Anantara Kalutara continue and we look forward to the opening of both of these properties in 2015/16," the CEO said.


The Transportation Sector continued to generate strong growth during the year, posting revenue growth of 16.1% led by maritime and logistic segments. To signify the continued growth momentum in the maritime segment Hemas Transportation entered into a joint venture with Far Shipping Singapore to consolidate its presence in the region. "Our Logistics segment performed well experiencing full capacity at our warehousing complex, while our container yard was successful in securing new clients," Enderby said.

Hemas IT solutions business N*able has also delivered a record year growing revenues and profits by 26.2% and 144.3%.