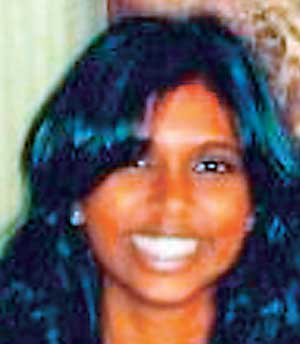 Newly appointed Joint Managing Director of Blue Diamonds Jewellery Worldwide Plc Pramodya Manjaree K. Gamage owns 17.25% stake in the company.

The revelation of the personal holding of 35.627 million shares was via a disclosure to the market of the holding of directors as of 15 July.

In a previous filing last week, Gamage was disclosed of having 22.39 million shares or 10.8%. This means she has collected a further 6.4% within the subsequent three days.

Gamage, who is the daughter of Ministers Daya and Anoma Gamage, was among three new directors appointed to the Board of BLUE which is facing an extended probe by the Securities and Exchange Commission including a special audit by Ernst & Young over alleged irregularities with regard to the use of funds raised via a Rights Issue last year.

With her acquisitions, Gamage has displaced the former BLUE Chairman the Chinese investor Xia Liqiang as the single largest shareholder. The latter held a 15.46% stake as of 31 March 2016. The second largest shareholder was VVS Lanka Holdings owning 10.56%.

Liqiang stepped down as Chairman last Friday but will continue to serve on the Board as Deputy Chairman and Joint Managing Director.

Attorney-at-Law Sudath A.S. Jayasundara was appointed as Chairman/Non Executive Independent Director. Tishya Wickremesingehe was appointed as an Executive Non Independent Director.

Gamage holds a BA in Economics from the University of Durham and a MSc in Management and Human Resources from the London School of Economics. She is also a member of the Chartered Institute of Personnel Development. She has worked for global insurance and human capital consultancy firm Willis Towers, Watson and has prior experience at leading companies in Sri Lanka such as Daya Group of Companies and MAS Holdings.

Jayasundara is an independent director of Harischandra Mills (Matara) Plc, Bogawantalawa Estate Plc, Metropolitan Resources Plc, Bimputh Finance Plc, Enterprise Technology Ltd., and Sithara Ltd. Additionally he is also the Honorary Chairman of Shraddha Television and Radio Network.

Tishya Wickremesinghe is currently a Director of Sithara Ltd., and Varna Ltd. He has a BBA in Management and Marketing from Edith Cowen University, Australia.